7 April 2017

The BAFTA Student Film Awards has expanded its application pool to include international submissions in 2017. In past years, the awards celebrated the best short films selected from submissions from more than 50 film schools in the US.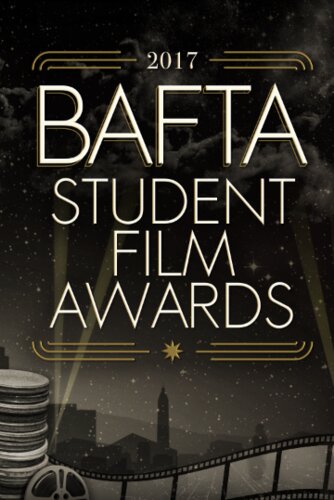 This year, over 250 film schools worldwide will be invited to submit films for consideration for four top prizes – the BAFTA Student Film Award for Animation, the Student Film Award for Documentary, the Student Film Award for Live Action Film, and the Special Jury Prize, selected by the event's revered panel members.  Universities from Argentina, Austria, Canada, China, Germany, India, Israel, Lebanon, South Africa, and the United Kingdom, have already registered their participation. The gala ceremony will take place on Thursday, June 22, 2017 at The Theatre at Ace Hotel in Downtown Los Angeles.  Finalists and Special Jury members will be announced in the coming weeks.
"Even though last year's Student Film Awards was limited to film schools in the US, our finalists came from the UK, Spain, Mexico, Brazil, India and Kyrgyzstan, in addition to the US," said BAFTA Chief Executive Amanda Berry.  "As such, we see the expansion of this event to include foreign schools to be a natural, and exciting, step."
"As an organization of a British film professionals based in Los Angeles, we recognize that talent doesn't acknowledge national borders and good filmmaking is good filmmaking in any country," added Peter Morris, the Chair of the BAFTA Los Angeles New Talent Committee. 
BAFTA's Student Film Awards competition has been expanded this year as part of BAFTA's growing international footprint which seeks to foster strong talent connections across the UK, US and Asia. The expansion also furthers BAFTA Los Angeles' work within its newly launched Access for All campaign, a commitment to ensuring that talented individuals are offered a clear pathway to careers in the entertainment industry, uninhibited by background, demographics or personal circumstance. The campaign will drive funds towards BAFTA Los Angeles' acclaimed scholarship, education and community initiatives, allowing the organization to discover, support and nurture talented professionals.
In 2016, the BAFTA US Student Film Award, as it was previously named, was presented to Clara Roquet from Columbia University for "El Adiós" and the Special Jury Prize was awarded to Seth Boyden from California Institute for the Arts for "An Object At Rest".  The panel of Hollywood luminaries included BAFTA nominee Yann Demange ('71), BAFTA and Academy Award® winner Pete Docter (Inside Out), The Hollywood Reporter Film Critic and Editor Jon Frosch, BAFTA and Academy Award® winner William Goldenberg (Argo, The Imitation Game), actress Ashley Madekwe (Salem, Revenge), and STX Entertainment President Sophie Watts.  The finalists were selected from 245 films submitted by 56 schools across the US, with each school submitting their best films for consideration. 
The deadline for submissions to the BAFTA Student Film Awards is 5pm PST, Friday April 14th 2017. Rules and eligibility requirements can be found here
---
For further information:
Elyse Weissman at SLATE PR
310-461-0114
About BAFTA and BAFTA Los Angeles
The British Academy of Film and Television Arts supports, develops and promotes the art forms of the moving image by identifying and rewarding excellence, inspiring practitioners and benefiting the public. In addition to its Awards ceremonies, BAFTA has a year-round programme of learning events and initiatives – featuring workshops, masterclasses, scholarships, lectures and mentoring schemes – in the UK, USA and Asia; it offers unique access to the world's most inspiring talent and connects with a global audience of all ages and backgrounds. To access the best creative minds in film, TV and games production, visit www.bafta.org/guru. For more, visit www.bafta.org.
Founded in 1987, BAFTA Los Angeles serves as a bridge between the Hollywood and British production and entertainment business communities. Its commitment to professional and community education is at the heart of all activity, including an award-winning community outreach programme, screenings, seminars, Behind Closed Doors series, Q&As, scholarships for British students studying in the US, a Newcomers Program for emerging British talents working in the US, and a Heritage Archive project that preserves in-depth interviews with the industry's leading talents for future generations. BAFTA Los Angeles celebrates and promotes excellence through its annual Britannia Awards, Awards Season Film and Television Tea Parties and the Student Film Awards.
BAFTA Los Angeles is a 501(c)3 Non-Profit Corporation and relies on income from membership subscriptions, individual donations, trusts, foundations and corporate partnerships to support its ongoing work. www.bafta.org/losangeles   
About The Theatre at Ace Hotel
The Theatre at Ace Hotel Downtown Los Angeles is Ace's loving re-animation of the historic United Artists Theater. Built in 1927 for the maverick film studio founded by Mary Pickford, Charlie Chaplin and Douglas Fairbanks, The Theatre stands as a monument to a group of seminal American artists — modern iconoclasts striking out on their own. Ace's restoration of this majestic space serves as a singular stage for art, film, dance and creative celebration in the heart of the Broadway Theater District's vibrant modern renaissance. View all upcoming events at The Theatre at Ace Hotel DTLA at theatre.acehotel.com.