30 October 2012

Peter Straughan delivered a humbling screenwriters lecture in which he professed a lack of knowledge of the craft but divulged his love of drama, the stage and the big screen.

On Wednesday 24 October, Peter Straughan delivered the third in a series of BAFTA Screenwriters' Lectures in association with JJ Charitable Trust presented annually in partnership with BFI, now in its third year.
---
Watch
---
Listen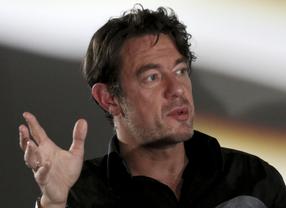 BAFTA/ Steve ButlerAsk Peter Straughan what he knows about screenwriting and he'll tell you: nothing. His lecture, he said, was not so much an insight into how to write for the screen but 'a thirty-minute apology' from a man who 'doesn't know how he does what he does'.
Straughan's career began in the theatre where he fell in love with the heightened world of drama. For Straughan, the knowledge that every movement had meaning, that more could be conveyed in the silences than in the words attracted him to the stage. However he quickly realised that his own acting abilities did not extend further than playing drunk people (for which he always took a Stanislavskian approach) and instead turned his hand to scriptwriting.
Straughan began writing for the theatre but found his niche in adapting for the big screen. His credits include Mrs Ratcliffe's Revolution, How to Lose Friends and Alienate People, The Men Who Stare at Goats and Tinker Tailor Solider Spy. It was for this final adaptation that Straughan won the BAFTA for best adapted screenplay along with his wife Bridget O'Connor who died just before the film was released.
Although Straughan started his lecture by insisting that he knew nothing, he did divulge one tip to his audience: beware the stage play adaptation. Stage plays, Straughan advised, were the 'secret assassins' of a screenwriters' world. Whilst a novel 'advertises its differences from a screenplay' and forces you to re-imagine it as film from the very beginning, 'a play comes looking so much like a film script that you can drop your guard'. At worst you might find that all you've ended up achieving is a recorded play.
For Straughan, the successful screenplay was one that went far beyond the dialogue. 'The meaning of a film', Straughan noted, 'isn't in what's being said. It's in the complicated and subtle play between what's said and what isn't, what's hidden and what's implied...there's a net of words and silence, imagery and music'. If a screenplay doesn't scratch beneath the surface of the dialogue then it will never become a successful film.
The script should allow us to see something in the world that we might not otherwise have seen, allow us to feel in a new way
The key to success for Straughan therefore, is not in the dialogue but in the structure of the screenplay. A screenwriters' job is to look for connections in a plot and decide in what order they should be told. In many ways, Straughan observed the screenwriter is much like the editor, choosing the 'bits' that the script needs and then 'deciding where to make the knots' that ties it all together. It might sound obvious Straughan noted, but that doesn't make it any easier.
Straughan's current project at the time of writing is the TV adaptation of Hilary Mantel's prize winning novels, Wolf Hall and Bring up the Bodies, due to be aired in late 2013. Straughan knew he wanted to take up the challenge of adapting the books after reading them and immediately seeing a version of the film playing out in front of him. For Straughan, when the scriptwriting process is going well he doesn't feel like he is writing a screenplay at all, instead he feels like he is 'transcribing a film' that he's watching in his head 'and it's the whole film; all the images, the sounds and the music but all of it only very dimly seen...it's Plato's cave only with a DVD player.'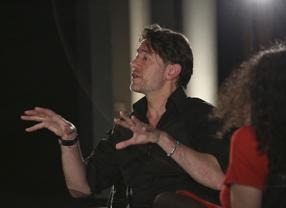 BAFTA/ Steve ButlerGiven Mantel's recent achievement of winning the Man Booker prize twice for her novels which delve into the life of Thomas Cromwell, interest in this TV adaptation will no doubt be high. For Straughan however, the measurement of success will be simple. If his script has managed to capture the film in his head, the film he saw whilst reading the book, and if that 'allows us to see something in the world that we might not otherwise have seen, allows us to feel in a new way' then for Straughan, this script will have been a success.
---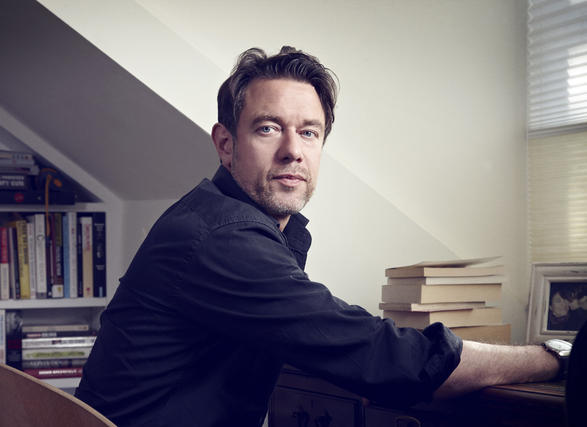 Jay Brooks