5 November 2012

Brian Helgeland, the LA Confidential and Mystic River writer explained why screenwriters must 'fight', and paid tribute to the late Frank Pierson.

On Friday 26 October, Brian Helgeland delivered the penultimate lecture in a series of BAFTA Screenwriters' Lectures in association with JJ Charitable Trust presented annually in partnership with BFI, now in its third year.
---
Watch
---
Listen to the Lecture:
---
About the Lecture: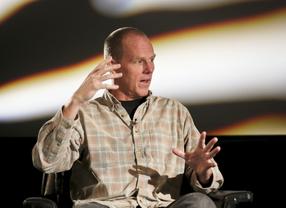 BAFTA/Steve ButlerBrian Helgeland began his lecture by listing the eight jobs he's capable of doing: selling scrap newspaper, washing dishes at a nursing home, caretaking at a nursing home, manning a drugstore, working nights at a gas station, fishing, screenwriting and directing. These days, there are only four he's willing to do.
Thankfully, screenwriting is one. After getting started winning second place in a writing competition, Helgeland went on to write over '60-odd' screenplays: 18 of which have been made into films. After cutting his teeth in horror – Nightmare on Elm Street was an early credit – he won an Oscar for LA Confidential and a BAFTA nomination for Mystic River. His collaborations with the late Tony Scott include The Taking of Pelham 1 2 3 and Man On Fire. He is considered one of Hollywood's premier crime and suspense writers.
When you start writing a script you're an architect and there's nothing creative about it – that's a slight exaggeration, but it's true.
Addressing a packed crowd at BFI Southbank, Helgeland outlined his pragmatic approach to filmmaking. A film must be 'commercial', he said - but it needn't be populist: 'all it has to do is make more money than it cost to make. So if your movie cost $10 to make and it makes $20, it's commercial.' Likewise, 'creativity' should be confined to the part before the scriptwriting starts: once the ideas and themes are there, the construction of the script should be workmanlike.
Loneliness and writers' block are inevitable. 'If you're unwilling to go through the pain of [writers' block] you will not get the reward on the other side,' he claimed. 'Writer's block is not an obstacle to writing – it is writing.' But the huge amount of time a script takes pays off: 'if you spend two thousand hours doing something there is a satisfaction in that. It's an accomplishment.'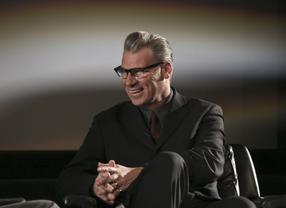 Resilience is key – even after the script's finished. 'Screenwriters have to fight,' – and that means defending their work and their ability. 'Executives should dread that you're coming in, because you should make them feel stupid… and you get away with this by being good at what you do.' But this adversarial stance shouldn't extend to the writer-director relationship: 'I've had a lot of luck with… four different directors I've worked with more than once, and you need them and they need you. You're kind of lost without each other.'
The lecture wasn't just theory and advice. Helgeland described how he was flown out to Berlin by Paul Greengrass, director of The Bourne Supremacy, to help him rewrite the movie in four days straight. He finished with an anecdote about meeting his hero Frank Pierson, writer of Cool Hand Luke – who, after a chance encounter in a London hotel, had requested Helgeland present his Lifetime Achievement Award at the Boston Film Festival.
'He died a couple of months ago, and I saw him about six months ago in a restaurant and he looked so mad that I didn't go over to him. But if I had, and I knew he was going to die – which of course I didn't – I would have told him that yes, I did become a screenwriter because of him.'
---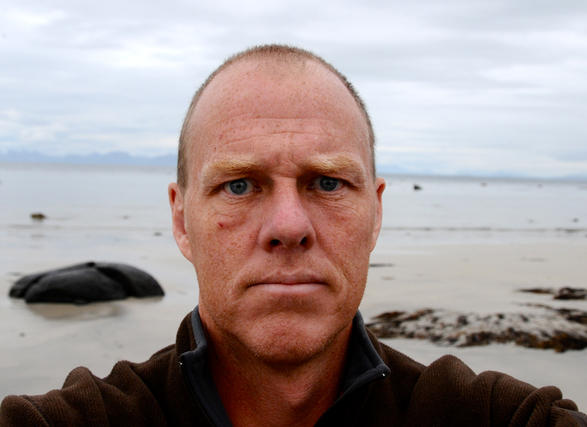 Brian Helgeland