21 December 2014

49 days to go - the actors chat ahead of the ceremony in 2011

In 1995, Samuel L. Jackson received the Supporting Actor award for his performance as Jules in Pulp Fiction (1994). Although he wasn't in attendance to receive the award, his co-star John Travolta accepted on behalf of Jackson. 

The photo below was taken by Charlie Gray in 2011, showing Jackson speaking with Rupert Grint ahead of the ceremony.

A veteran of over 100 films, Jackson will next be seen in Matthew Vaughn's Kingsman: The Secret Service (2015). 

< Previous Moment | Next Moment >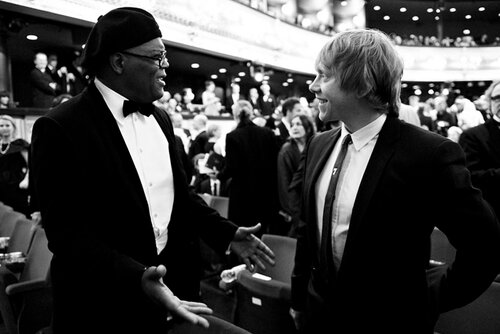 Charlie Gray.