9 August 2018
On Thursday 9 August, BAFTA Cymru presented a Special Award to broadcaster Euryn Ogwen Williams. 
Presented by the BAFTA Cymru committee and endorsed by the BAFTA board, the award was presented during a special Audience with Euryn Ogwen Williams held at the National Eisteddfod in Cardiff Bay as part of the annual Sinemaes programme.
The Award was presented by Huw Eirug to recognise Euryn's significant contribution to the Welsh and British TV production landscape.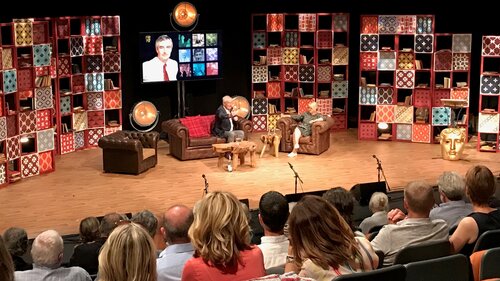 The event offered a conversation between Euryn Ogwen and Ann Beynon, former Director of BT in Wales, and included contributions from former colleages and friends, David Meredith, John Watcyn, Dylan Griffith, Nia Thomas, Wil Stephens and Huw Eirug. A special poem was also written by Mererid Hopwood to mark the occasion.
"Euryn Ogwen Williams has dedicated over 50 years of his working life to the industry in Wales and beyond," said colleague Angharad Garlick of Boom Kids.
Euryn graduated from the University of Wales Bangor and is an honorary Fellow of Trinity/St David's University. He joined the industry in the early 60s and soon became the Director of Programmes at TWW before joing Harlech TV. He produced and directed a wide range of programmes for the BBC, and ITV until 1981.  
Euryn was a key player in the founding of S4C , and it's first Director of Programmes 1981 – 1991. Always keen to find new and exciting talent his energy, positive attitude and willingness to take a risk has inspired many within the industry. His creative instict leads him to hear pictures and see sound in everything.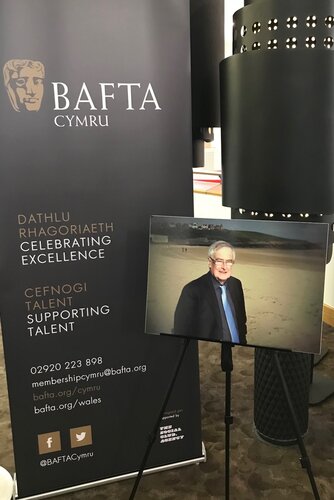 Euryn has acted as special advisor to Gaelic Television, the Irish Language TV Channel and to the Welsh Assembly Culture Committee during its Welsh Language Review.  During the 90's he played a key role at S4C in developing it's digital output and has been a leading voice in forging the development of digital platforms in order to reach diverse audiences across Wales and beyond.
He has published two volumes of poetry and published many papers and pamphlets on the changing media scene. He lectures on literary and media matters and he was the president of the Vale of Glamorgan National Eisteddfod in 2012. He has recently been appointed by the UK government to chair the independent review into S4C.