The British Academy of Film and Television Arts in Wales, BAFTA Cymru, was set up as a branch of BAFTA in 1987 and had its official launch in January 1988 and established to ensure that the values and reach of BAFTA and its operations extended to creative communities throughout the UK. The first Cymru Awards ceremony was held in 1991.
Celebrating Excellence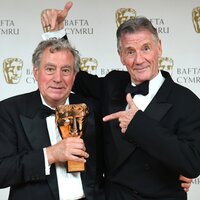 Thomas/BAFTA/REX/Shutterstock
The British Academy Cymru Awards is Wales' most prestigious ceremony of its kind, celebrating the very best of the film, games and television industries in Wales. 
These Awards provide an independent platform to showcase the work that truly reflects the best of Wales - making a difference, both to those producing creative work and to those watching it. The prestigious BAFTA Cymru Award trophy (pictured) has long been recognised as a symbol of creative excellence, alongside the glitz, glamour and excitement of the annual event.
More about BAFTA Cymru's annual Awards >
---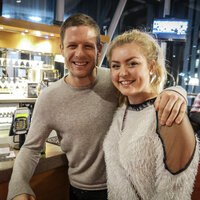 BAFTA/Ruslan PilyarovSupporting Talent 
BAFTA Cymru is lucky enough to count some of Wales' most successful and talented practitioners as our members and friends. Our events allow them to share the secrets of their success with their peers, the public and with those who are pursuing careers in the industry.
It is a fundamental part of BAFTA Cymru's mission to support talent in Wales' creative community. Each year we carry out a range on initiatives with the aim of nurturing and encouraging Welsh talent to flourish.
Find out more about our initiatives >
---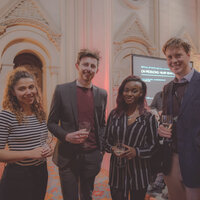 Our Members
BAFTA Cymru is backed by a valued membership of creative industry professionals. This network of talented practitioners play an active part in supporting our work and initiatives.
Furthermore, we are reliant upon the expertise of our full members to participate in the annual Awards voting and jury process which influences the outcome of our annual British Academy Cymru Awards. 
Associate, Branch, Career Starter and Student members can join us at any stage in the year, with pro rata payments and country rates for those living/working 50 miles outside Cardiff.
Find out more about BAFTA Cymru membership >
---