British post-production facility The Farm is one of the UK's great film and television success stories. Over the course of 20 years, it has become a globally recognised, multi award-winning company, with a strong reputation for training some of the nation's brightest craft practitioners. Its co-founders Nicky Sargent and Vikki Dunn are the joint recipients of this year's Special Award.
Words by Rich Matthews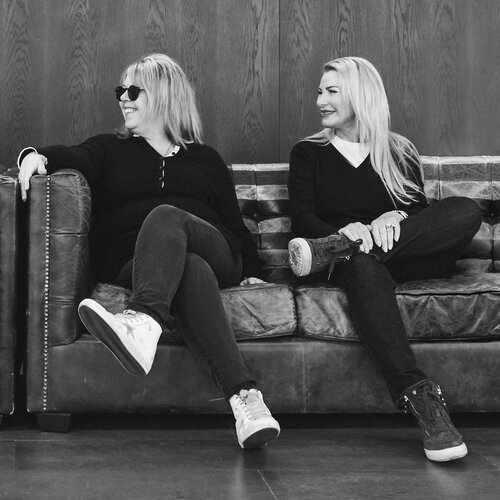 BAFTA/The Farm Group
"We hope we're proof that you can run a good, professional company, treat people well and be loyal," says Nicky Sargent, co-founder of The Farm Group, when asked about being presented with a BAFTA Special Award. "We feel really humbled and touched by it," adds Vikki Dunn, the other half of the duo who together have made the company into one of the world's best and most recognised post-production and facility solutions powerhouses. They are keen to point out that they see this as an award for their sector as much as for themselves.
"If you find young and talented people, trust, nurture and encourage them... That's where really good businesses are made."
The pair first met at Soho post-production stalwart Molinare in the mid-90s. Dunn describes themselves as "chalk and cheese" at first, but a strong bond quickly grew between them. So much so that when they left to set up their own venture in 1998, investors and colleagues were keen to join them. Twenty-plus years later and The Farm is 350 personnel strong with offices in Soho, Bristol and Los Angeles, as well as running the BBC's post-production in Media City. The secret to their success, they say: nurturing talent and keeping promises.
"You can't go wrong if you strive to deliver what you promise," says Sargent, "whether that's a long-term career for an employee or the best job for a producer. If you find young and talented people, trust, nurture and encourage them... That's where really good businesses are made."
"We see The Farm as a platform for our team," remarks Dunn. "They can see all sides of production and post-production, which helps them realise what they want to do."
The roster of BAFTAs, Emmys and Royal Television Society award wins and nominations collected by The Farm's personnel is proof that there's more to Sargent and Dunn's guiding principles than just words. It's the reason why they and The Farm is so respected by independent production companies and major broadcasters alike.
Read the press release here and the full feature in the British Academy Television Craft Awards in 2020 brochure.