29 September 2012

Julian Fellowes shared tales of his career and dropped hints about a potential Downton Abbey prequel during his BAFTA Screenwriters' Lecture.
---
Watch
---
Listen
---
About the Lecture: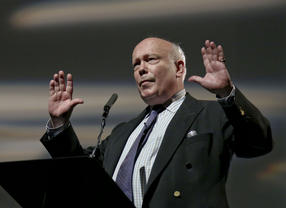 BAFTA/ Steve ButlerFellowes achieved almost overnight success with the screenplay for Robert Altman's 2001 movie; Gosford Park which earned him both the Writers' Guild of America Best Original Screenplay Award & an Oscar in 2001. The Film was also nominated for 9 BAFTA's at the 2002 British Academy Film Awards where it won Best Film. Since then Fellowes has developed an impressive body of work, typically in the period drama genre including Downton Abbey, The Young Victoria and Vanity Fair. As he himself put it; "I accept that I have an arena. I've become the go-to-guy for period stuff because I've had success in the field."
Fellowes' BAFTA Screenwriters Lecture was an entertaining and inspiring romp through his successes, failures and learnings in the industry of screenwriting. Though he proclaimed at the start of his lecture to "know little more than any of you", he is in fact a man of extraordinary talent and hearing him speak of his youth and life experiences was first hand testament to his skill at weaving a tale and drawing the audience hopelessly into his world.
Such is the technique we have so ostentatiously seen displayed in TV drama Downton Abbey. The show has hooked millions of fans worldwide with an extraordinary viewership spanning more than 100 countries across the globe. When quizzed on the success of Downton, Fellowes was unsure on what to attribute the immense fan base but ventured; "one of the things we did right was to treat every character with equal narrative weight. There's never a moment when you feel you're going back to the lesser story, because there isn't one."
I think you should make films and programmes you want to watch
Fellowes went on to tanalise Downton fans with talk of a prequel to the series that would provide a narrative to "the courtship of Robert and Cora, when all those American heiresses were arriving in London". He explained; "They had a slightly troubled courtship, because she was in love with him before they married, as we know, and he married her entirely for her money. I sort of feel there's something quite nice in there because he's a decent cove, and so he feels rather guilty about this which has affected their marriage beyond that."
Fellowes also considered that the key to his success could be partly attributed to the fact he has always written what he wants to write, focusing on the subjects that fascinate him, those of class, relationships and exposing the good in people; "I think you should make films and programmes you want to watch" he explained.
He went on to explain, with genuine humility, that the success of his career as a whole has had a lot to do with luck. He implored fellow screenwriters not to lose heart if they had yet to be 'found', acknowledging that not all talent is ever uncovered; "not everyone gets their hour and I am incredibly lucky and grateful that I am having mine." He went on to offer further advice to aspiring screenwriters saying; "if you're a writer whose work has yet to be produced, my advice would be to remember that when you're writing a script it may not necessarily get made, but it may open the door to further commissions."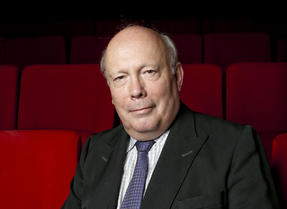 BAFTA/ Steve ButlerThroughout his lecture Fellowes frequently returned to pay tribute to Robert Altman, the man who gave him that crucial first film commission and to whom he now attributes the launch of his career.
"My greatest stroke of luck was that Altman decided I had something for him. He was a completely free thinker, a maverick and was prepared to fight to protect my Archean vision in a way that is unusual for directors." And the world is grateful that he did. In launching the career of Julian Fellowes the worlds of film and television are much richer places.
---
Read the Lecture:
Download the Julian Fellowes Screenwriters Lecture Transcript to read the lecture in full.
---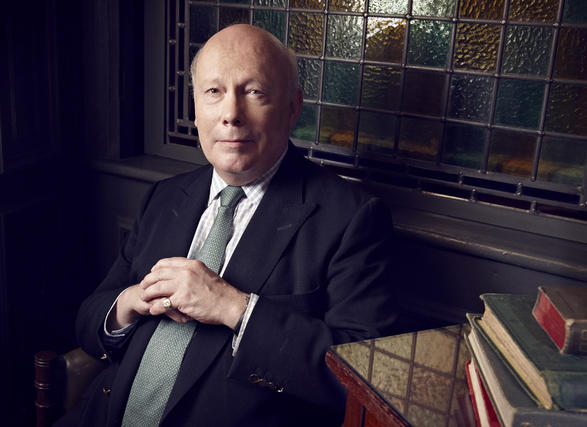 Jay Brooks
---