John Motson OBE received the Special Award at the 2018 Virgin TV British Academy Television Awards. The Award recognised the legendary commentator's outstanding contribution to sports broadcasting, and followed the recent announcement that he would retire from the BBC at the end of the season after a 50-year career.
---
The following is an extract from the official 2018 Virgin TV British Academy Television Awards brochure. Our press release announcing the news can be found here.
That longevity ... is the thing that gives me the greatest satisfaction
There aren't too many people working in television whose voice is perhaps better known than their face. Or whose voice is so distinctive, so synonymous with a sport that a well-known phrase, or even a chuckle, are enough to instantly know who's speaking. But that's, ahem, "very much so" the case with BBC football commentator John Motson OBE.
Maybe that's not such a surprise. Motson, or Motty as he's affectionately known by just about anyone with a love of football, will reach an incredible landmark at the end of the 2017-2018 season: 50 years commentating for the BBC. He has been the voice of football for generations of fans, who have grown up listening to his voice, both on BBC radio and television, covering everything from league games and FA Cup draws to England internationals and World Cups.
"I think the thing I'm most pleased about," Motson says, reflecting on his career, "I managed to do 50 years of unbroken service to BBC Sport. I was really chuffed when the BBC gave me my last contract, because it was for two years and not one, which took me up to 50 years. I suppose that longevity, and that I've never been off the air during that period, is the thing that gives me the greatest satisfaction...
"I never envisaged becoming a television football commentator, certainly not as quickly as I did. I mean, I was 26 when I started at Match of the Day."
Read the full feature on p.44 of the brochure >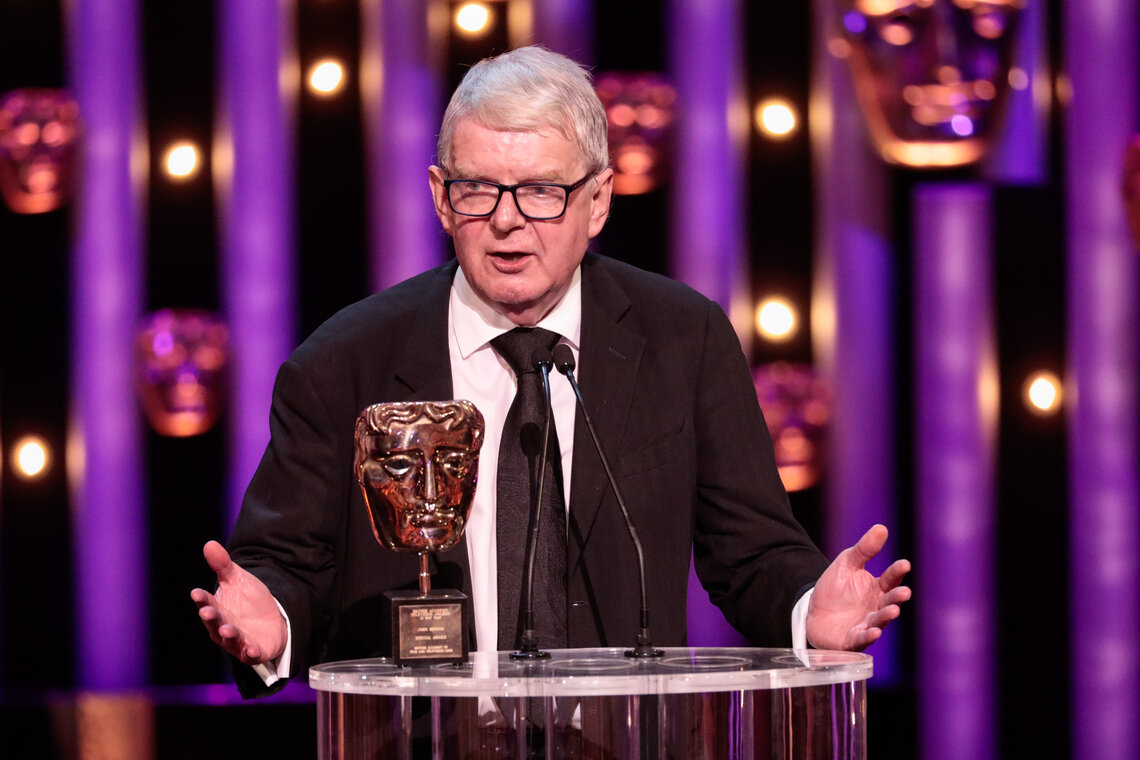 BAFTA / Guy Levy
Words by Toby Weidmann | Image by BAFTA/Shutterstock/James Gourley