30 September 2015

The BAFTA-winning writer of Cracker, The Street, Accused and Banished talked to journalist Miranda Sawyer about his passion for people, his politics and what makes a great screenplay.

In an impassioned lecture Jimmy McGovern discussed his career and marrying real life with drama to tell captivating, hard-hitting stories about working class people.
---
Listen to Jimmy McGovern's Screenwriters' Lecture
---
---
McGovern's first screenwriting job was on Channel 4's Merseyside-set drama Brookside which he wrote on from 1982-1988: "[At first] I didn't know what I was doing... It took me about 9 months to realise you've got to give of yourself to the storyline."
It was on Brookside that McGovern discovered his talent for "excavating" stories: "Quite early on I knew I was worth my place. Though the scripts were not good, I could generate story."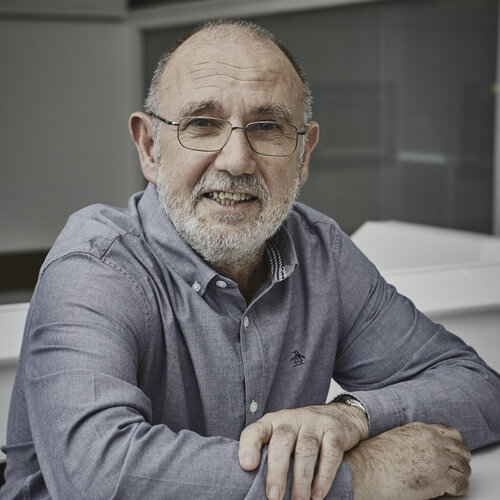 "You have to bring yourself to it. How can I make this me?"
Whilst honing his craft on challenging plot lines and realistic working-class characters, McGovern was also making headlines: "I'm sure we did cause offence but I think we had integrity and told the truth. Maybe it's the truth that causes offence."
His next project, and what he considers "the best thing I ever wrote," was one-off drama Needle about Liverpool's needle exchange HIV-prevention scheme. The politics were close to his heart, bolstered by research interviews with heroin addicts, and he was determined to impress, "to show them that I'm better than the average writer."
"You can't expect your characters to laugh unless you do and you certainly, certainly can't expect them to cry unless you cry writing it."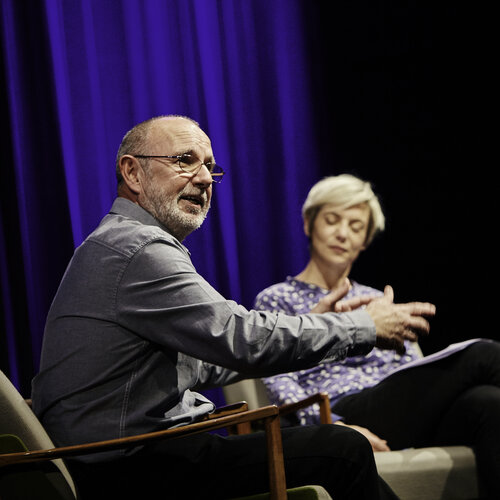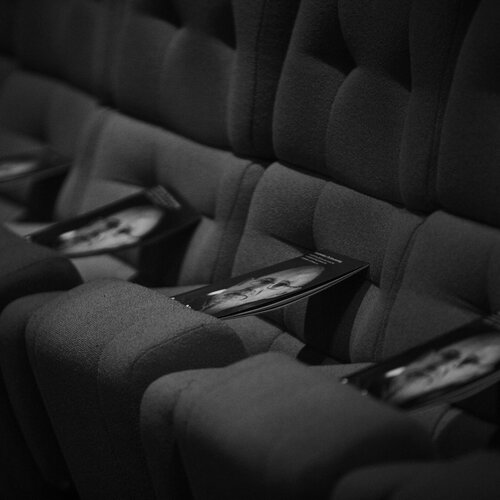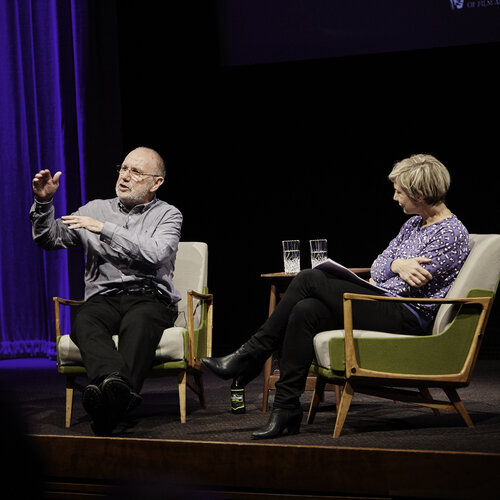 McGovern's passion for politically-motivated stories and authentic characters would become his signature with searing television dramas Hillsborough, The Street, Accused and Common. A topic explored in much of McGovern's work is the chasm between law and justice. For him, "law can keep you away from justice, and you don't find out until you're the victim of injustice."
"That is what I constantly write about, men and women not doing the right thing because it just costs too much, sometimes your life, but often your reputation or your friendships or your faith."
Discussing his writing method, McGovern admitted "I hate writing page one," but that he revels in the research for a screenplay. For him, a great script editor is a crucial collaborator and important as a sounding board: "Any kind of input is useful, even if you think it's wrong, as long as you use it."
McGovern left the audience will a brilliant screenwriting mantra – "simplicity of narrative, complexity of character" – summing up the commitment to character, emotion and truth that make his writing so exceptional.
---

---
Biography
Jimmy McGovern is one of the UK's most celebrated television screenwriters. His teleography includes such seminal dramas as Dockers (1999), The Lakes (1997-1999), The Street (2006-2009), Accused (2010-2012) and Common (2014).
McGovern cut his teeth on continuing drama Brookside (1982-1988), writing many plotlines over the course of his six-year stint. His talent for tackling tough social and political issues through the eyes of the individual was perhaps honed on the show, providing firm grounding for what would come next: Cracker (1994). Created and predominantly written by McGovern, Cracker introduced us to Fitz, one of the most complex and sympathetic characters ever created for the small screen, vividly portrayed by Robbie Coltrane.
Cracker set the tone for McGovern's future oeuvre, which although dramatically different, bear similarities in their mix of unflinching social commentary and compelling drama. It was the first of his work to earn McGovern a BAFTA nod (for Drama Series, with Gub Neal in 1994), and he would be nominated a further eight times in various categories. His BAFTA wins include Hillsborough for Single Drama in 1997 (with Nicola Shindler, Charles McDougall and Katy Jones); and two for The Street for Drama Series in 2007 and 2008 (with Sita Williams, Terry McDonough, John Chapman, David Blair and Ken Horn). He was presented with BAFTA's Dennis Potter Award in 1995.