5 October 2015

The playwright and screenwriter delivered a thoughtful and endearing lecture about his career in theatre, film and TV, and spoke about the early beginnings of his career, political influences and the concept of power in his work.
---
---
Willimon first ventured into the world of screenwriting aged 20 when he was a student. He was a painter before this, and upon deciding to write for the stage said he felt like he "was learning to draw blindfolded".  
He then undertook a playwriting course at Columbia University where his professor would at first let him sit in on classes, and then over time invited Willimon to join the graduate programme. It was his mentor Eduardo Machado who really inspired him to write more.
 You have to have someone say that they believe in you and your work. 
The writer then discussed the heavy political influences in his work, which stemmed from his experience volunteering for Charles Schumer's Senate campaign and stories from his best friend who was also working in politics. Willimon added that it was less politics and more the concept of power that interested him, and added that power is the real subject of House of Cards. 
"All writing is political because we all come with a belief system. Your writing is political whether you like it or not"
Willimon's first film and his first taste of Hollywood came with The Ides of March, a feature which began life as a play he'd written called Farragut North. To his surprise, he was approached by Warner Bros, backed by George Clooney and Leonardo DiCaprio to adapt the script: "I didn't want to chase Hollywood. If my career in theatre led to Hollywood, then that's fine but I didn't want to chase it".
I had to rewire my brain as if I hadn't written [the play] and think about it in cinematic terms. You have a vast world available to you in film that you don't have on stage.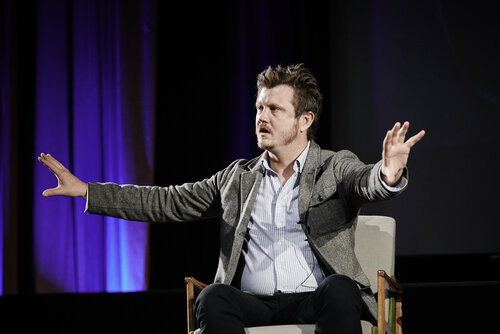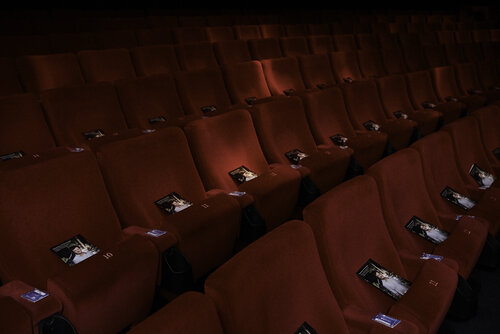 Willimon is best known as the writer behind the BAFTA-nominated Netflix series House of Cards and was excited to be approached to write it. He expressed his admiration for legendary director David Fincher (who directed the first two episodes of the series) describing him as having an intense knowledge of his craft and the history of filmmaking, adding that it slowly became clear over his first phone call with Fincher that he "had to do this."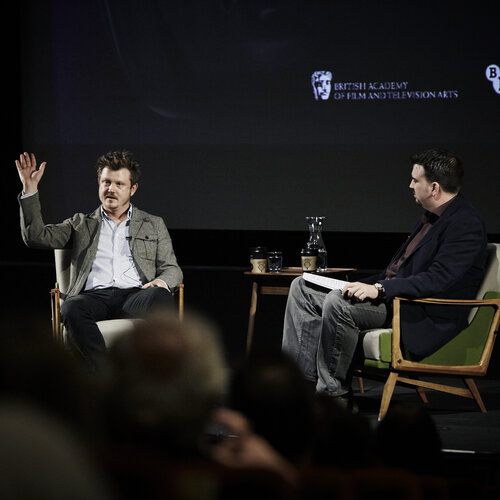 Television is a collaborative process. It's an ongoing dialogue where you can have more of a ripple effect. It's more like a short story or poem: you can dive into and develop characters, which is impossible in film.
In the Q & A hosted by Nev Pierce, Willimon was asked about writing in both the male and female voice, and how he dislikes the phrase 'strong female characters', arguing that both men and women characters can be both weak and strong. On writing female characters, Willimon questioned: "What is writing if not the attempt to put yourself in other people's shoes?" and said that rather than focusing on gender specific writing there should be "an attempt to find the universal in all of our experiences."
Willimon was asked by an up-and-coming writer about whether he had any advice for next career steps. Willimon simply said "Do the work. It's important to make opportunities and look out for opportunities, but you need to write the pages at the end of the day. The writing is the only thing that actually counts."
"It's all about going back to the needs of the character" - @BeauWillimon's advice on cutting down content when redrafting a script

— BAFTA Guru (@BAFTAGuru) October 3, 2015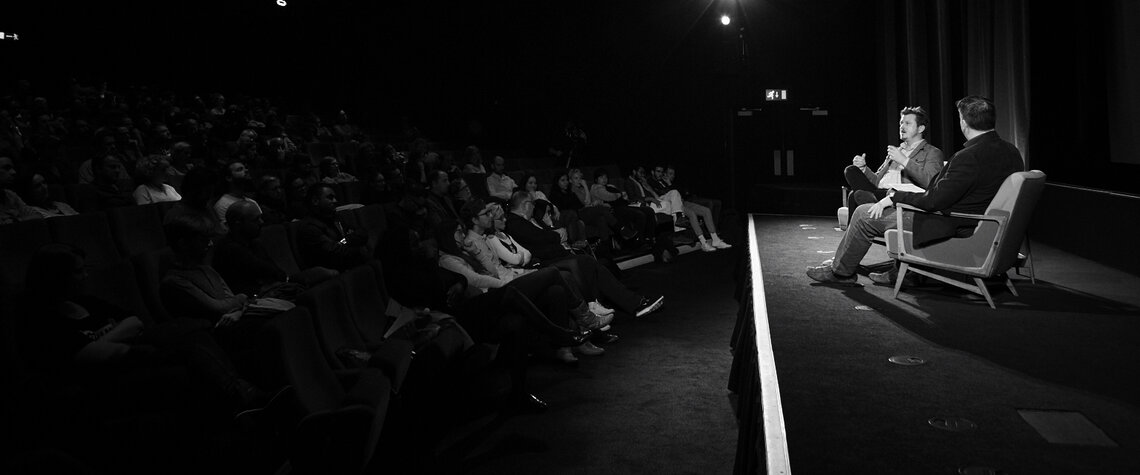 ---
Biography
Beau Willimon's Emmy and Golden Globe-winning political drama House of Cards marked a sea change in the television landscape when it was released in February 2013. It was simultaneously the first original content by online streaming powerhouse Netflix and the first serialized US programme to release a full original season in one go. Willimon is creator and showrunner of the truly groundbreaking series, which is based on the BBC satirical political drama from the 1990s. Now into its third season, the show charts the rise of ruthless congressman Francis Underwood, played by Kevin Spacey, and his wife Claire Underwood (Robin Wright).
Prior to House of Cards, Willimon's skilful storytelling and sharp political insight found acclaim on stage and the big screen; reworking his own play Farrugut North into The Ides of March (2011), which won his adapted screenplay an Academy Award nomination. Incredibly, Farragut North was his first play, written while studying at Juilliard.
As the creative voice behind one of the most acclaimed television dramas in recent years, Willimon's work captures the struggle for power in modern politics, set against the backdrop of Washington DC.