20 March 2013
BAFTA/ Steve Butler
Acclaimed director Hamish Hamilton was presented with the BAFTA Special Award at the British Academy Television Craft Awards on 28 April 2013.
| | |
| --- | --- |
| BAFTA/ Richard Kendal | BAFTA/ Steve Butler |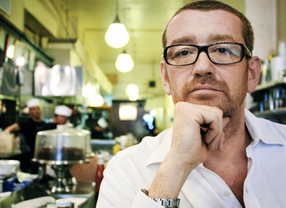 Industry-renowned television director, Hamish Hamilton received the Award in recognition of his ability to showcase unique live spectacles through multi-camera based television directing, with millions watching his work on the opening and closing ceremonies for both the London 2012 Olympic Games and, more recently, Beyonce's Superbowl Halftime Show performance.
Speaking about receiving the Award, Hamish said...
I am totally thrilled, rather surprised and a little emotional to be receiving this Special Award. It is great to be recognised for work that surrounds me with so many talented friends.
Chairman of BAFTA's Television Committee, Andrew Newman expressed his delight in the decision to present Hamilton with the Award explaining; "the level of true talent and quality in what he does brings large-scale events to life on screen. His skill as a director allows people to share in the experience and feel the excitement of being part of a huge event while watching at home."
Starting out life at the BBC, Hamish soon channelled his interest to directing television for a variety of programmes. Since then, Hamish has gone on to direct some of the world's greatest live events using advanced multi-camera techniques, and been fundamental to transforming theatrical experiences into televisual events on our screens. As well as his recent London 2012 Olympic Games ceremony work, he has also directed various other performances, award shows and live DVD concerts, including the 82nd Academy Awards and the MTV Video Music Awards; and worked with performers including Robbie Williams, The Rolling Stones, Madonna and Beyoncé.
Hamilton At Work
This video uploaded to Hamilton's YouTube channel (hamishhamiltontv) shows footage from the production truck as the team broadcast U2's 2001 Elevation tour, live from Boston. This is the moment they went live on NBC during half time in the NBA Playoffs.
Please note, this video contains strong language.
---
Get Social