12 April 2012
BAFTA/ Jamie Simonds
Industry-renowned colourist, Aidan Farrell, received the Academy's Special Award at the British Academy Television Craft Awards on Sunday 13 May.
Aidan Farrell received a BAFTA Special Award recognising his outstanding creative contribution to the industry and his extensive work and accomplishments in this field.
---
Speaking about receiving this award, Aidan said: "I am so delighted by this honour. I have always strived to make images and pictures come alive and evolve my style in the way that artists and photographers do. I have been lucky enough to work on some fantastic programmes over the years and have worked with the best directors and creatives in the business. I hope that any legacy of my work will be the fact that British television is now the most beautiful and stylish in the world!"
Aidan is a master of his craft and audiences have been enjoying his work for many years
Suite dreams - An Interview With Aidan Farrell
Colourist Aidan Farrell discusses his career to date ahead of this year's Television Craft Awards where he'll be honoured with the Special Award.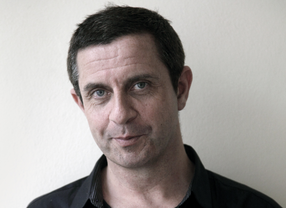 BAFTA/ Jamie SimondsAidan Farrell's passion for his craft is palpable. As the Dublin-born colourist sits at his suite in the Soho Square offices of The Farm, the international post-production company he helped found in 1998, it soon becomes clear what has driven his pioneering work in the field.
"From being young," he says, "I never cared much about whether things were 'technically' right. It's always been about looking good and feeling right. For me there's really no 'right' or 'wrong' with this. This is an art form to me, not just a technical process – a pure art form.
"If the actor, actress or subject appears flawless in the frame within the most appropriate and interesting surroundings that I can achieve, creating the most atmospheric mood and texture for the narrative and script – only then I have done my job correctly."
For more than 25 years, Farrell, who began honing his skills in music promos and commercials, has, often using a bespoke mixture of different glass, filters, Vaseline, tin foil and even the odd sweet wrapper as part of his secret armoury, been brilliantly manipulating and enhancing imagery across a huge variety of film and television, spanning celluloid and now, predominantly, digital.
From documentaries like The Human Body, The Planets, This is Modern Art and 100 Per Cent White to top dramas such as The Devil's Whore, Wallander, Boy A, The Shadow Line and, most recently, Downton Abbey, variety has been very deliberately the slice of his working life.
Much of his work has featured in prize-winning productions, while he's also been personally cited on numerous occasions for his own contributions, including a BAFTA nomination for 2003's George Orwell – A Life in Pictures. He has also won an Emmy and three RTS awards.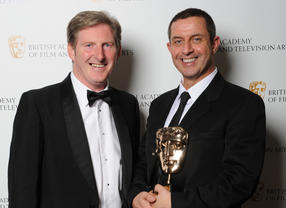 BAFTA / Richard KendalBut this latest recognition of his craft from BAFTA tops them all, he enthuses. "I have to admit, I was completely taken aback. It can't get any better. Although people have appreciated what I've done, to have BAFTA recognise my craft and what I've done for it – and the fact it's not just for individual jobs but for my whole working life – is just amazing."
"As someone who's so passionate about his work, I would like to think that I've not only opened a gateway for other colourists but also helped a craft that people now take very seriously in this industry."
It all began much more humbly back in Ireland with a father who gave him a camera when he was seven, then a future brother-in-law who, as a young trainee in the camera department at RTE, let the even younger Farrell use some of the company's sophisticated kit and discarded film stock, and, most significantly, the great animator Don Bluth who offered the lad a job at his new studio in Dublin where the Disney veteran was embarking on a series of his own major cartoon features.
"While I was passionate about photography, and film generally, I was never a great artist, certainly never good enough – not that I really wanted it anyway – to be an animator. However, Don asked me to join the camera department and I ended up loving it. With all that attention to detail, my four years working in the animation industry was probably the best education and training I could ever have got anywhere."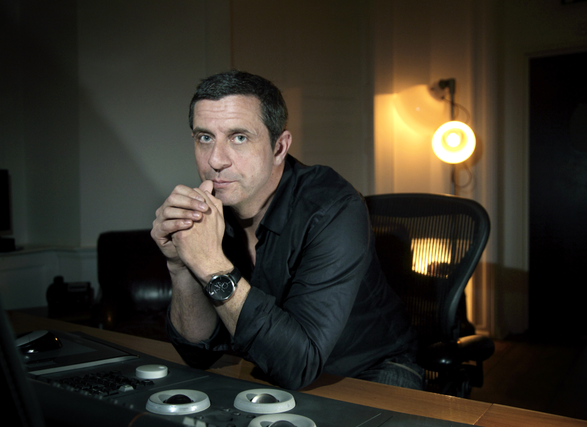 BAFTA/ Jamie Simonds