15 April 2014
©BBC Photo Library
Matthew Bell interviews Strictly Come Dancing's director Nikki Parsons in the year the show receives the prestigious Special Award.
With 10 years and more than 240 shows under its sequined belt,the 2014 Television Craft Awards recipient of the Academy's Special Award, Strictly Come Dancing, has proved it's a cha cha champion of light entertainment. In this interview, Matthew Bell chats to Strictly's director, Nikki Parsons.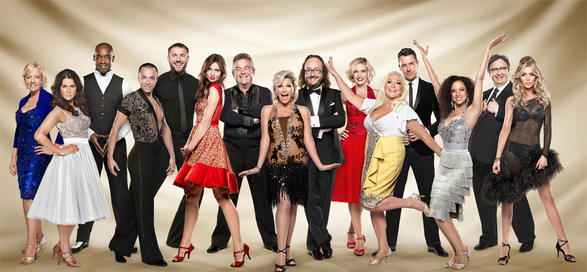 Strictly Come Dancing (Series 11) - 2013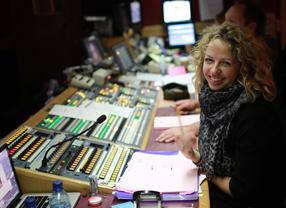 Strictly's director Nikki Parsons
Strictly has many long-serving crew. Does this help to keep standards high from series to series?
It makes life a lot easier because we all know how each other works. The editorial team changes every couple of years but we're both lucky and privileged to be able to remain on the show. This helps the show grow: when any new ideas are developed, we've got the experience from previous series to make them work.
What are the biggest
challenges the crew face?
Every week there's a different type of challenge, but it's something you look forward to. Everyone pulls together and the show gets done. The number of contestants has increased over the years, from eight celebrities in series one to usually 14 now, so the amount that's put into the show and the ambition of the group performances and the show dances has grown.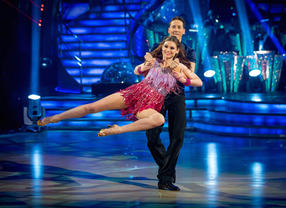 ©BBC Photo LibrarySophie Ellis Bextor and Brendan Cole in series 11
Is it tough making live television?
It is both terrifying and hard work – we don't have the advantage of commercial breaks as they do on ITV. If things go wrong, we have to fix them in a minute and a half while a VT package is running. On top of that, we're also recording for the Sunday night show before and after we've been on air. Hair and make-up has a huge amount of work to do when we're live – they often change twice during the show.
moved from BBC Television Centre to Elstree last year, but you also take the show out on location to the Tower Ballroom in Blackpool. Is this difficult?
Everyone enjoys taking the show out of the studio and to the home of ballroom in Blackpool, but it's also a huge pressure to make the show run as smoothly as it does every week. We work with an outside broadcast truck and everything has to be built from scratch – we have to turn the ballroom into Strictly. It's also an old building, which makes it harder to make things work as smoothly as they did in TV Centre or now in Elstree.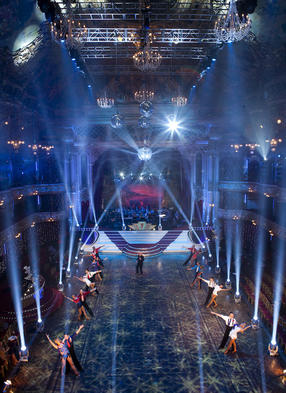 ©BBC Photo Library
Presumably, you want the viewers to notice you're using a different location while ensuring the show works as seamlessly as normal?
Absolutely. You want to get the scale and excitement of Blackpool without the rough edges of the live broadcast. You try and keep it as smooth, friendly and warm as possible, while bringing the Blackpool experience to the viewers at home.
Do you get much of a break after the show has gone out?
Everyone has a breather on Sunday. On Monday the celebrities start learning their new dances, and then we start getting notes about costumes, hair and make-up, lighting and staging. The majority of the studio group work is crammed in from midweek to Saturday.
Contestants perform group dance during dress rehearsal in Blackpool >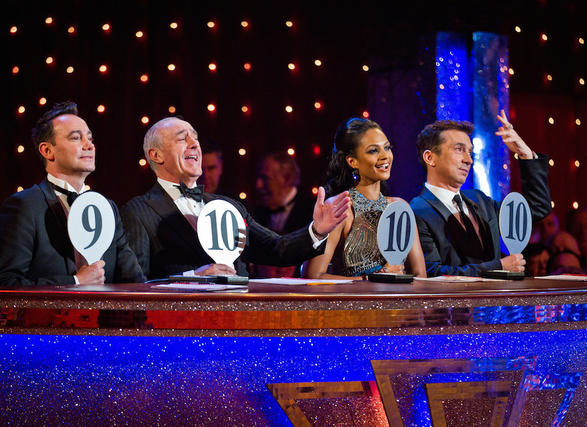 ©BBC Photo LibrarySeries 9 judges; Craig Revel Horwood, Len Goodman, Alesha Dixon and Bruno Tonioli
| | |
| --- | --- |
| ©BBC Photo Library | ©BBC Photo Library |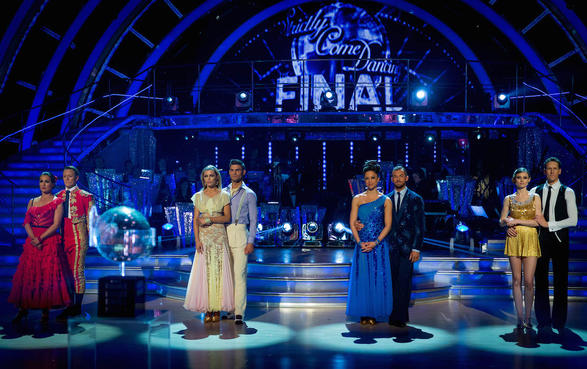 ©BBC Photo LibrarySusanna Reid, Kevin Clifton, Abbey Clancy , Aljaz Skorjanec, Natalie Gumede, Artem Chigvintsev, Sophie Ellis-Bextor and Brendan Cole

Strictly Stars at the BAFTAs

Get Social