Steptoe and Son creators Ray Galton & Alan Simpson were honoured with the Academy's highest honour, the Fellowship, at the House of Fraser British Academy Television Awards on Thursday 8 May.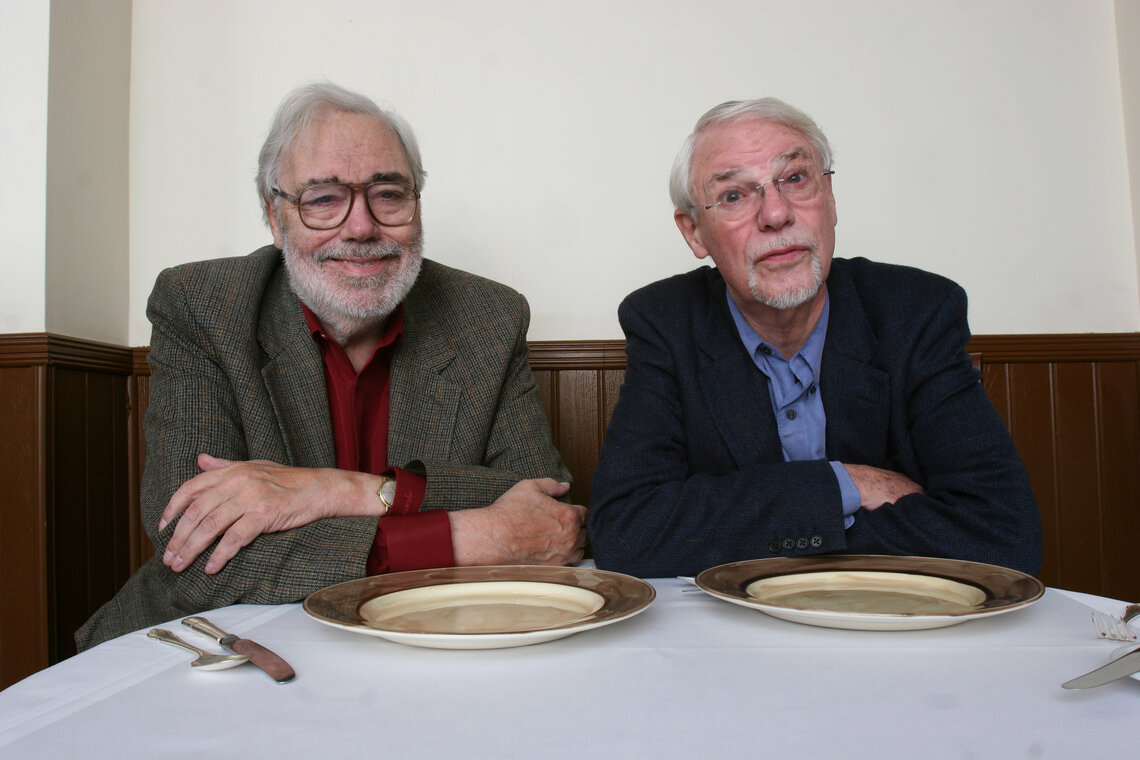 BBC
---
The 2016 BAFTA Television Fellowship was awarded to one of the country's best comedy writing teams, Ray Galton and Alan Simpson. The duo invented the modern television situation comedy genre with Hancock's Half Hour and then perfected it with Steptoe and Son.
We always wanted a Fellowship even though we did not know what a Fellowship was! It's not the sort of thing one associates with a couple of Cockney lads… apart from Alfred Hitchcock, of course.
Galton and Simpson learned their craft writing for radio, moving on to shows such as Calling All Forces and Workers Playtime; on the latter they worked for the first time with Tony Hancock. Immediately recognising Hancock's comic talent and wanting to leave variety shows behind them, Galton and Simpson approached the BBC with an idea for a new type of programme with Hancock as its star.
We [wanted] to do what is now called a sitcom, but in those days the phrase was unheard of.
After Hancock finished, the duo found themselves penning single-episode comedies for a new BBC show, Comedy Playhouse, but having written three scripts for the show, the duo ran out of ideas. "When we were in this situation, we used to amuse each other by coming up with outlandish suggestions that would never make a series," Simpson told the RTS luncheon guests. "Ray even came up with one about two rag and bone men."
The "dirty old man", Albert Steptoe, played by Wilfrid Brambell, and his frustrated son, Harold (Harry H Corbett), who was forever trying to improve his mind and social standing, were born. And the British public loved them.
Initially, Galton and Simpson were reluctant to return to the characters. "We knew the show was good and that it could make a series, but we didn't want to get tied up again for 10 years," recalled Galton.
The BBC badgered them and, when Brambell and Corbett agreed to reprise their roles, Galton and Simpson followed suit. Steptoe and Son ran for eight series and spawned two feature films, before the series ended with the 1974 Christmas special.
Steptoe and Son brought sympathetically drawn working class characters to British television comedy for the first time – three years before Till Death Us Do Part introduced loudmouth cockney Alf Garnett to television audiences. It was often sad, sometimes tragic, but always very funny.
---
Words by Matthew Bell