15 April 2008
BAFTA / Richard Kendal
Documentary film maker Paul Watson was honoured with the 2008 BAFTA Special Award.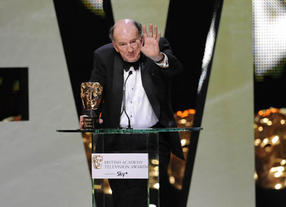 BAFTA / Camera PressAfter nine previous BAFTA nominations without a mask film maker Paul Watson received the Academy's Special Award at the British Academy Television Awards supported by Sky+ on 20 April.
The Special Award, named in honour of the late Alan Clarke, is presented annually for "outstanding creative contribution to television".
A revered and often controversial figure, Watson has been working in television for more than 35 years, and there can be no doubting his unique contribution to British filmmaking.
People say I have fantastic luck in making films. I don't – I create the luck…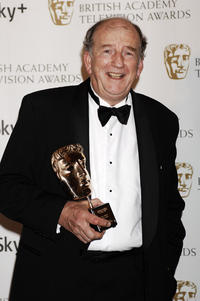 BAFTA / Richard KendalHaving studied at the Royal College of Art in the sixties Watson's TV career began as a researcher on Whicker's World. Since then, he has worked on more than 200 films, from The Fishing Party and Sylvania Waters to White Lives and Rain In My Heart.
Watson first made his name for his groundbreaking working methods - what he calls "present-tense filmmaking". His warts-and-all series, The Family (1974), which focused on the lives of a working class family, is widely credited as the first example of "fly-on-the wall" TV documentary.
Watson has applied this no-frills style to all his major works including the Malcolm And Barbara documentaries – two moving meditations on the nature of love, life and death created a decade apart. For his last eight films, there's been no crew – just him and his camera.
Despite recent controversy surrounding the Malcolm And Barbara Sequel, Love's Farewell, reports of Watson's imminent retirement from filmmaking have been exaggerated. He is currently taking on new projects and is busy reinventing himself by writing plays for Radio Four.