28 December 2011
BAFTA/Steve Butler
Melvyn Bragg was awarded the BAFTA Fellowship at the 2010 British Academy Television Awards, in recognition of his career as a respected presenter and commentator on the arts.
Watch Bragg Accept the Award presented by Lenny Henry
Watch Bragg Speaking Backstage at the Television Awards
Melvyn Bragg, A Worthy Career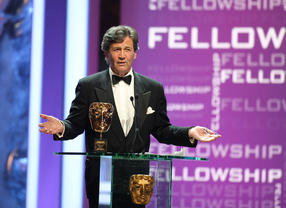 BAFTA/Steve Butler
Melvyn (Lord) Bragg has been a respected presenter and commentator on the arts for so long now, it's perhaps rather easy to forget his own more direct contribution to the creative industries. Since the age of 25, he's authored 21 novels, as well as non-fiction and children's books, not to mention screenplays—Jesus Christ Superstar, Isadora, Play Dirty and The Music Lovers among them.
But it's ITV's which, after Lord Bragg's more than 40 years in and around television and radio, will probably remain his most enduring legacy. Now 70, he estimates that the flagship arts programme, which first set sail as a series on the small screen in 1978, has generated around 800 films on the arts and artists, with himself as editor and presenter. Since its unfortunate cancellation last year, the programme has, however, just completed a valedictory run of ten programmes in which Lord Bragg revisited some of the show's greatest names—including Judi Dench, David Hockney and Andrew Lloyd Webber — with a riveting mixture of new and archive footage.
— as well as some other of Lord Bragg's TV work, like a memorable portrait of Laurence Olivier in 1982 — has been a regular recipient of BAFTA recognition down the years, with more than 30 nominations and nine wins in categories ranging from Best Arts Programme to Graphics and Sound.
BAFTA is a very good organisation. Just to know it's there is a great thing, like an unwritten constitution.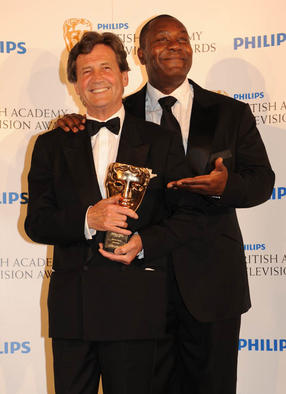 BAFTA/Richard KendalIn receiving the BAFTA Fellowship, he joins a handful of esteemed TV names on the Academy's prestigious honours board, including Sir Huw Weldon, one of his old mentors from the BBC's Monitor days. It was in Weldon's name that Lord Bragg received a BAFTA for that unforgettable interview with a dying Dennis Potter for C4's series in 1994.
As for the Fellowship, Lord Bragg, ennobled in 1998, is "really delighted. BAFTA is a very good organisation. Just to know it's there is a great thing, like an unwritten constitution. It's always around, is reliable and feels very supportive. "It's what our industry needs: a place of assembly, of celebration, where work can be shown. There's something about it that's almost an emotional underpinning, a unifying thing, for our industry."
Though it was clearly a blow to Lord Bragg when the axe fell on , it was in fact the axeman, ITV's Peter Fincham, who came up with the idea of ten more shows. Explains Lord Bragg: "The first thought was repeats but I thought that'd be a bit dull. Then I had this idea about re-visits. Everybody, including me, usually has one good idea most days but most of them don't work at all: I did wonder if this thought could follow through. I think one could say that it has worked out pretty well and I must admit I've been fascinated by it just as a viewer."
Before began its lap of honour this year, Lord Bragg was presented with an Outstanding Achievement award at its last ever annual Awards. Among various testimonials was one from Prince Charles, who described the show's demise as "a sad loss."
He then added it was "the very end of one of the most important beacons of the arts this country has been lucky enough to enjoy. The South Bank Show has been much admired, along with Melvyn Bragg's steadfast determination to force so many serious artists and their work into the midst of the popular agenda." So is this really the end of ? It's surely a brand that could run and run...? "Well, that's a possibility," suggests Lord Bragg, enigmatically. "I think it might be a good question—without being aggressive—to ask Peter Fincham. I've been much encouraged by the revisits and am going to open talks. I'm going to have a good look around."