26 April 2009
BAFTA / Marc Hoberman
Jane Tranter received the BAFTA Special Award in 2009 at the British Academy Television Awards on Sunday 26 April.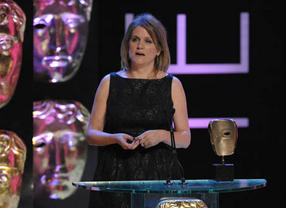 BAFTA / Marc HobermanTelevision executive Jane Tranter was presented with the Academy's Special Award in recognisition of her outstanding creative contribution to the industry.
Chair of the BAFTA television committee, John Willis said:
Jane Tranter's broadcast career began in 1985 as a secretary in the BBC Radio drama department and two years later, switched to television. Working her way up the ladder, she moved to Carlton Television as drama script editor where she oversaw popular ITV dramas Bramwell and Frank Stubbs Promotes.
Returning to the BBC in 1997 as Head of Drama Serials, she commissioned and oversaw an array of BBC-produced dramas including Warriors, The Way We Live Now, Wives and Daughters, Babyfather and Crime & Punishment which led to her promotion to Controller of Drama Commissioning where she was responsible for overseeing the whole of the Corporation's entire drama output across all its channels.
One of the most gifted television executives of her generation...
Tranter's time heading up the drama department saw her overseeing hit shows such as Waking the Dead, Doctor Who, Spooks and Bleak House whilst transforming popular dramas Casualty and Holby City into year-round dramas.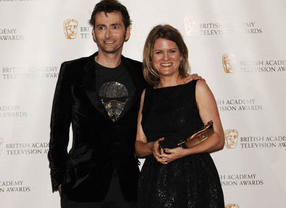 BAFTA / Richard KendalIn 2006 she was promoted to the newly created Head of Fiction position at the BBC, which made her ultimately responsible for drama, comedy, films and acquired programmes from overseas. During this period, highlights included Tess Of The D'Urbevilles, Gavin And Stacey, Life On Mars, Summer Heights High, Survivors, Heroes, The No.1 Ladies Detective Agency, A Short Stay In Switzerland and costume dramas, Little Dorrit and Cranford.
In 2008, Tranter made a pivotal move to Los Angeles, joining the BBC's commercial arm BBC Worldwide, as Executive Vice-President of programming and production, overseeing its US scripted and reality business from Los Angeles.
The Special Award, a gift of the Academy, is presented to individuals or teams for an outstanding creative contribution to the industry and is given in honour of director, producer and writer Alan Clarke.