TV presenter Bruce Forsyth was presented with the BAFTA Fellowship, the Academy's highest honour, at the Television Awards in 2008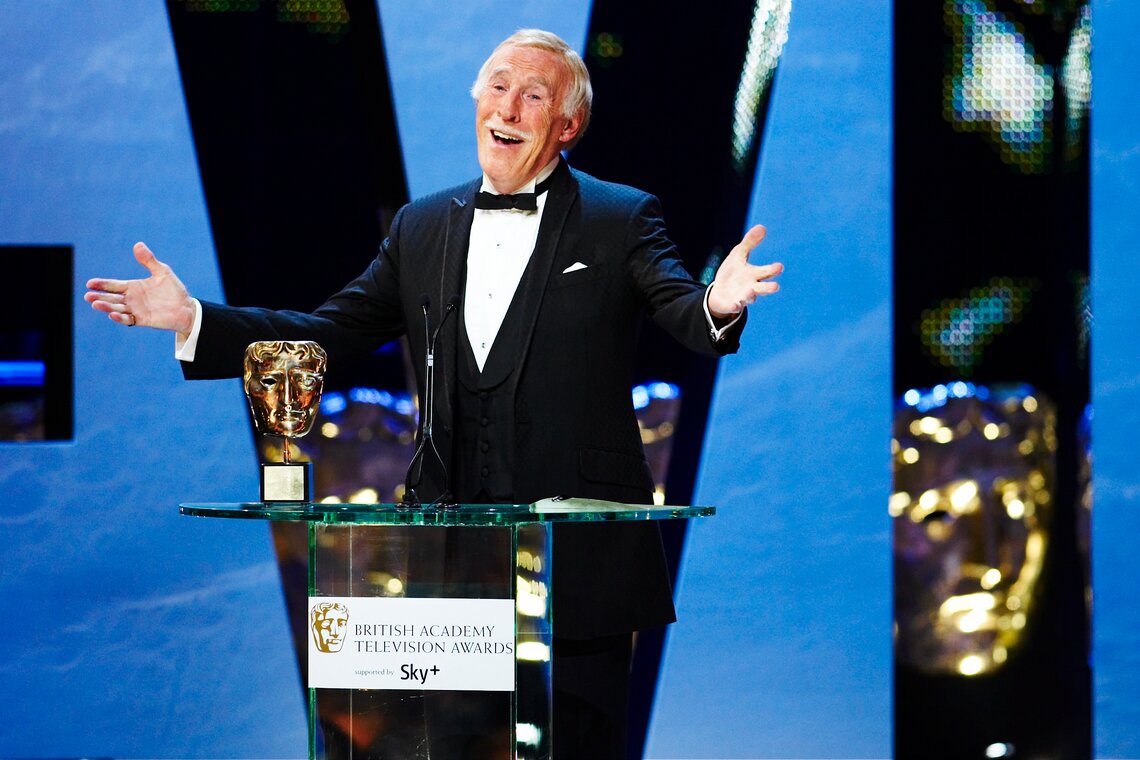 BAFTA/Marc Hoberman
---
Keeping viewers of all ages entertained for decades, he is the ultimate all round entertainer…
Legendary television entertainer Sir Bruce Forsyth OBE received the Academy Fellowship in the venue where he made his big break. Fifty years since first hosting Sunday Night at the London Palladium, Forsyth once again took to the stage at The British Academy Television Awards in 2008.
Presented by comedian Paul Merton, the Fellowship is the highest accolade bestowed by the Academy and was awarded in recognition of Forsyth's outstanding body of work.
At the time of his Fellowship, John Willis, Chair of the Academy's Television Committee said: "Bruce Forsyth has been keeping viewers of all ages entertained for decades. He is the ultimate all round entertainer. Just after his 80th birthday is the perfect time for BAFTA to recognise his huge contribution to popular television by awarding Bruce a very well deserved Fellowship."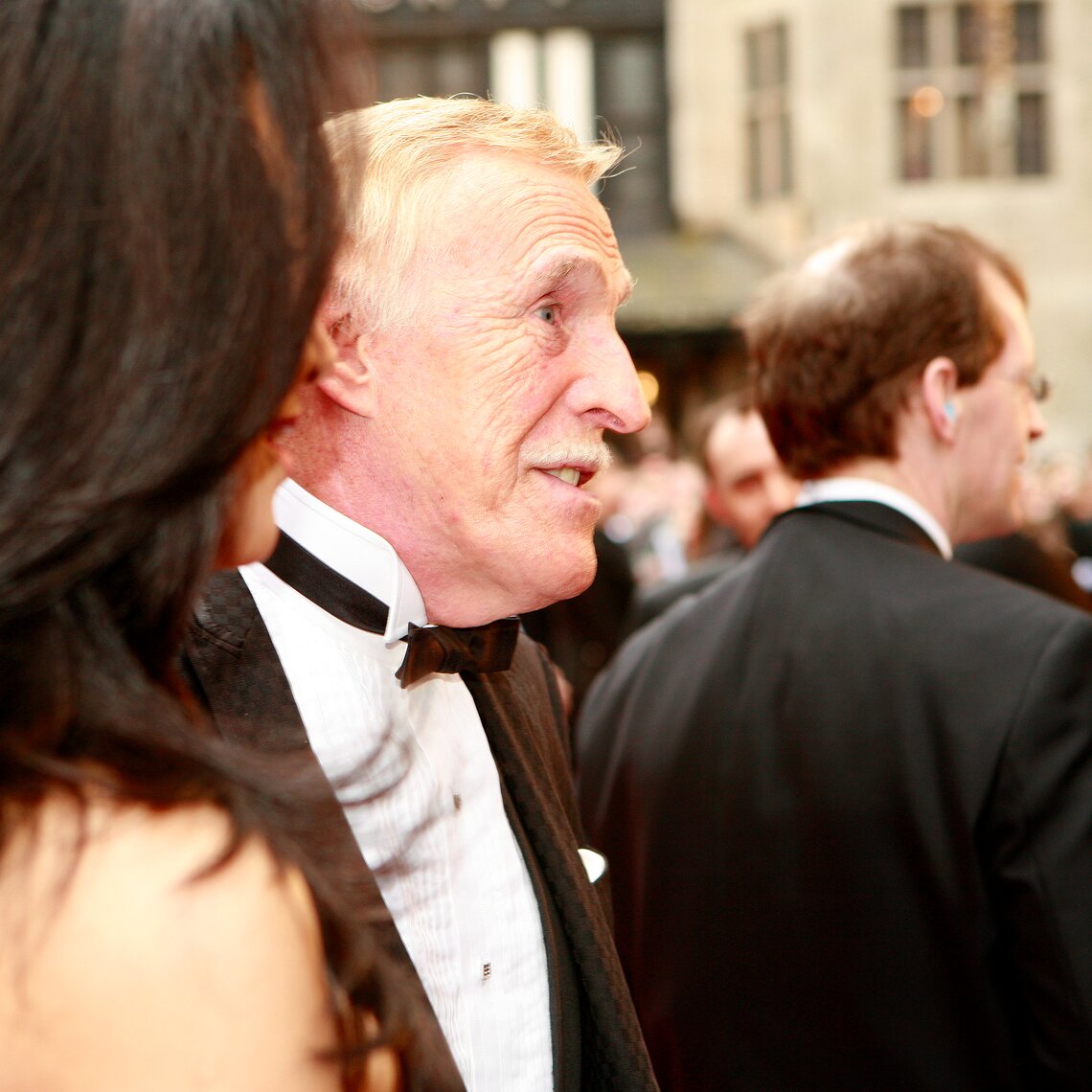 BAFTA/Marc Hoberman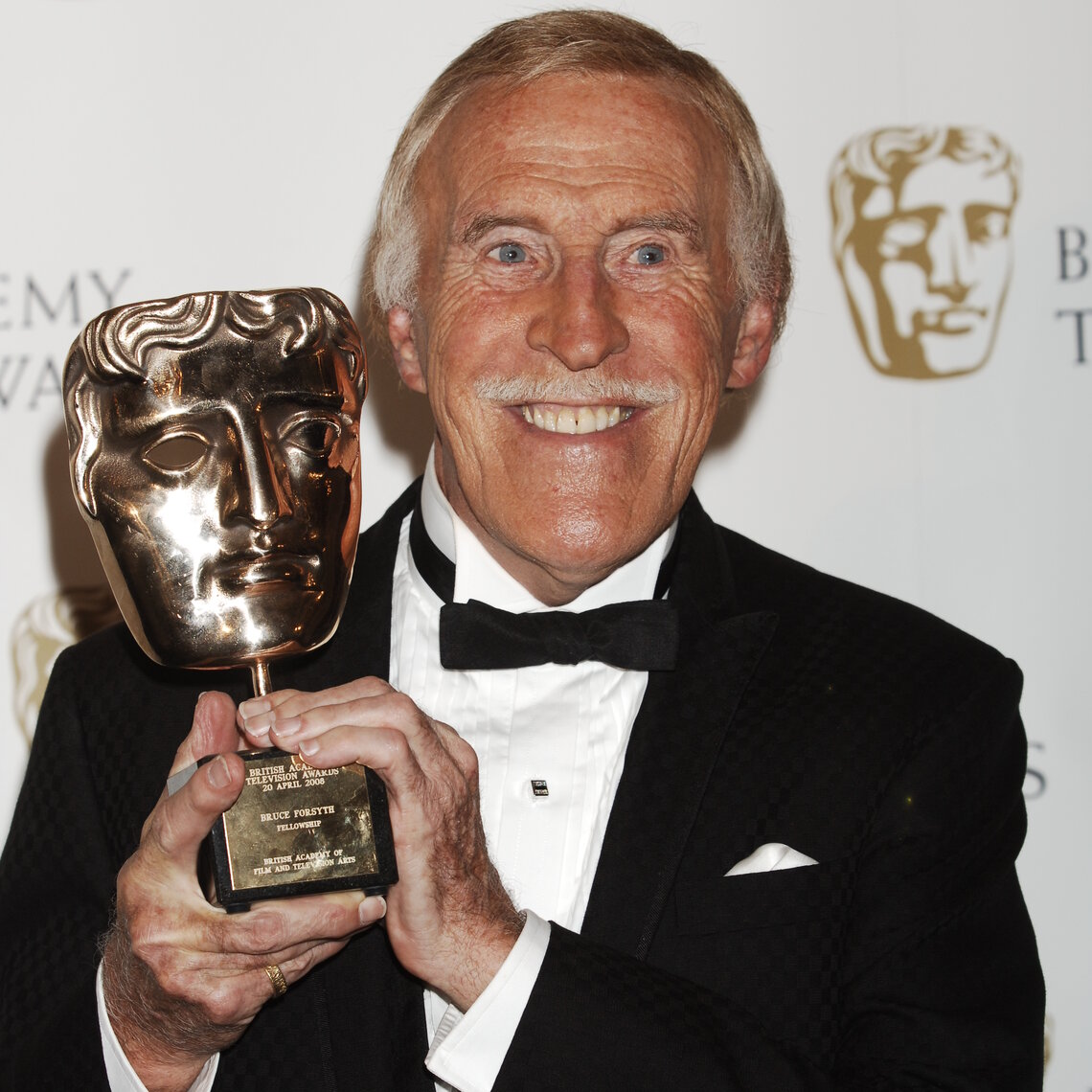 BAFTA/Richard Kendal
An all round entertainer whose greatest talent lay in his interaction with the public, Forsyth was a former child entertainer who hit his stride professionally when he became host of Sunday Night At The London Palladium in 1958.  A live variety show combining major international stars and games played out with members of the audience gave full rein to Forsyth's skill at playing to the crowd.
He showcased his other talents in various televisions specials – he was an accomplished dancer, singer and musician – including The Bruce Forsyth Show (1965-73),  but he frequently returned to the gameshow format that played to his strengths as a performer.  Most notably he hosted The Generation Game (1971-78), returning for a four year stint in 1990. The programme paired different generations of the same family in a range of parlour games that delighted primetime audiences.
Other popular gameshows he hosted include Play Your Cards Right (1980-99), You Bet! (1988-90) and Bruce's Price Is Right (1995-2001), all given the stamp of his winning sense of humour and love of a catchphrase that consistently caught the public imagination. 
More recently he indulged his love of dance as host of the celebrity driven Strictly Come Dancing (2004 – 2015).  In the course of a long career Forsyth tried his hand at drama in The Canterville Ghost (1966) and sitcoms such as Slinger's Day (1986-87). He also appeared in a handful of movies, including Star! (1968), Can Hieronymus Merkin Ever Forget Mercy Humppe And Find True Happiness? (1969), Bedknobs & Broomsticks (1971) and The Magnificent Seven Deadly Sins (1971). 
In 2005 A BAFTA Tribute to Bruce Forsyth commemorated his 60 years in showbusiness when it aired on the BBC. He was made a Fellow of the Academy in 2008 and was knighted in 2011 for his services to entertainment and charity.