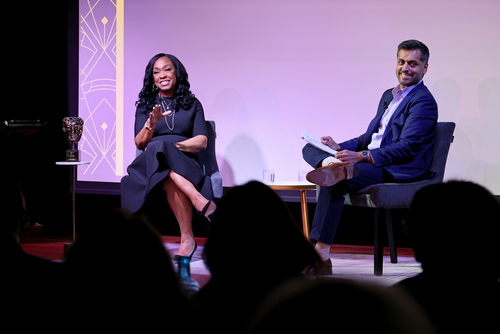 On Wednesday, May 3rd, BAFTA presented Shonda Rhimes with a BAFTA Special Award to honour her award-winning work as a television creator, producer, and author.
"When I heard [about winning the award] I was stunned, because I don't even think I had dreamt that big. Truly when I was a kid there's no way I thought I was going to ever be anywhere like this – I thought I was going to be writing stories in the closet," said Rhimes. "This award, specifically the BAFTAs, they mean so much and to get this one in particular just means everything."
The exclusive and intimate evening took place at The Midnight Theatre in New York and featured an unfiltered fireside chat with Shonda Rhimes that was moderated by author and journalist Wajahat Ali.
In the audience were Shondaland stars Tony Goldwyn, Bellamy Young, Tom Verica, Charlie Weber, Conrad Ricamora, stars of the Netflix series Queen Charlotte Golda Rosheuvel, Arsema Thomas, Sam Clemmett, Industry professionals, BAFTA Members, and participants of BAFTA North America's Learning, Inclusion, and Talent programs. 
The conversation topics ranged from Shonda's beginnings as an aspiring author in Chicago, the importance of mentorship in this industry, current events, and what the future holds for Shonda Rhimes and Shondaland.
"This was a momentous occasion for BAFTA North America. What a delight to honor one of the greatest television creators of all time and have her share such wisdom, personal stories, and advice during an insightful conversation. The room was electric and Shonda left guests feeling inspired by her monumental achievements," said Kathryn Busby, Chair of the BAFTA North America Board.   
Following the fireside chat, guests enjoyed a cocktail reception where attendees continued celebrating with specialty cocktails from Diageo, champagne from Veuve Clicquot, and a gorgeous Queen Charlotte photo booth from Netflix.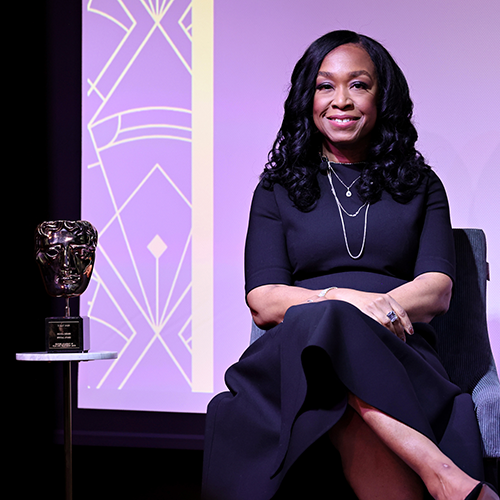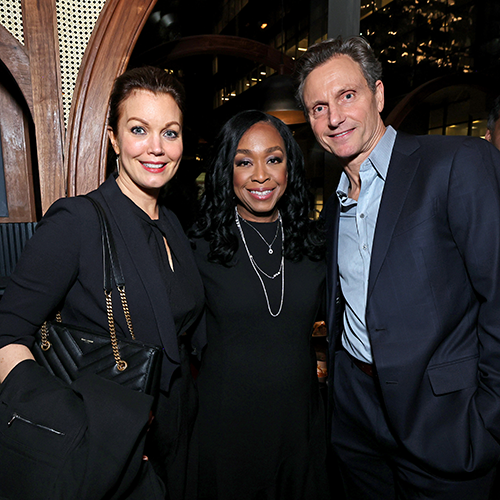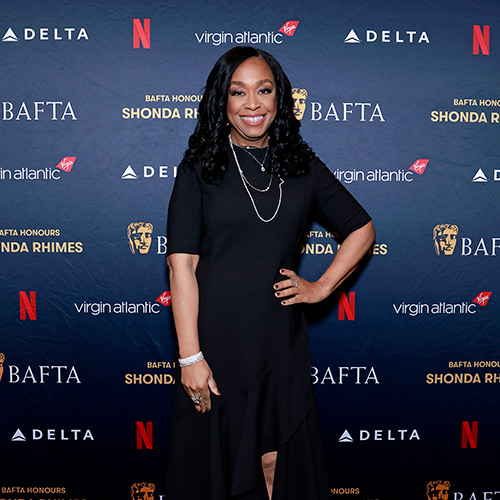 We thank our supporters and partners for enabling us to deliver our impactful year-round work.