Submissions
Each year, BAFTA invites over 400 schools from around the world to submit their best student projects. In 2020, we received 691 submissions from schools in 35 countries including Belgium, Czech Republic, France, Germany, Israel, Lebanon, Mexico, Norway, Denmark, Poland, Russia, South Africa, South Korea, United Arab Emirates, the UK, and the US.  
---
The Shortlist
Over 150 BAFTA members participate in the selection process to choose the 20 best short films in the categories of Live Action, Animation, and Documentary. The Shortlist is announced via press release and all the filmmakers involved are immediately invited to special events in London, New York, and Los Angeles. In addition to this, the directors on the Shortlist are invited to join our Alumni Program - a new talent development group which provides access to bespoke events throughout the year. 
In 2021, Games and Immersive projects have been added to the competiiton. 
---
The Finals
After 3 rounds of voting by BAFTA members, the finalists are chosen and announced: 3 animation films, 3 live-action films, and 3 documentaries and all of the finalists are flown into Los Angeles for the ceremony. At the finals, we invite BAFTA members, the industry, the public, and the film school community of Los Angeles to attend for an evening of live screenings of the finalists' films, a live vote from BAFTA members, and an awards ceremony. Four awards are presented:
Live Action
Animation
Documentary
Special Jury Prize
2020 proved to be a very different year for the initiative. With the COVID-19 pandemic, our programming and ceremony were completely online. While we could not host our normal ceremony for our finalists, in a physical theater with a stage, lights, and cameras, we were thrilled to be able to host a virtual ceremony. 
In 2021, Games and Immersive projects have been added to the competiiton. 
---
Alumni
Over the years, the BAFTA Student Film Awards have provided an opportunity for our members and the public to catch exceptional talent on the rise. 
In 2011, Ryan Coogler (Black Panther, Fruitvale Station) was a finalist with his short film "Fig"
Stephen Caple Jr., the director of Creed II, was a finalist in 2014
"Poles Apart" was a Shortlist participant in 2017; seven months later, it won a BAFTA for Best British Animated Short
2015 winner Henry Hughes and 2018 winner Kevin Miles were both nominated for an Oscar for Short Film
Click here to learn about BAFTA Student Film Awards programming
---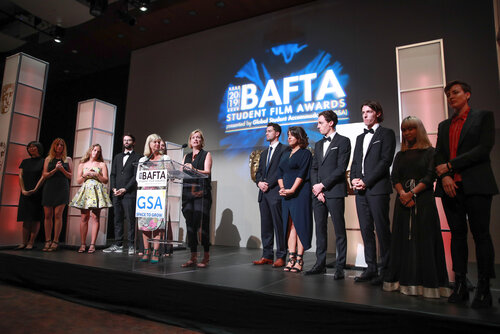 Getty Images for BAFTA LA
---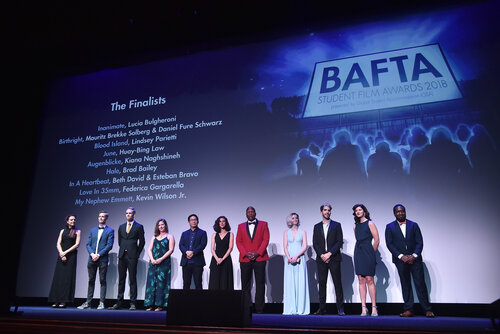 Getty Images for BAFTA LA