The BAFTA Vance Byrd Mentorship Program identifies and rewards talented students from across Los Angeles with access to BAFTA's new talent programming and special opportunities for mentorship, internships and scholarships.
Specifically, the program serves the underserved communities of Los Angeles. It is driven by a conviction that opportunities should not be determined by factors like wealth, zip code, ethnicity, family background or race. Our participants are drawn from Title 1 schools and using partner organizations who share our goal to provide opportunities to disadvantaged communities. 
Each participant has been offered the opportunity to connect with an individual mentor, drawn from our Newcomers Program and other BAFTA talent development programs. 
Meet the 2023 cohort of The Vance Byrd Mentorship Program here.
---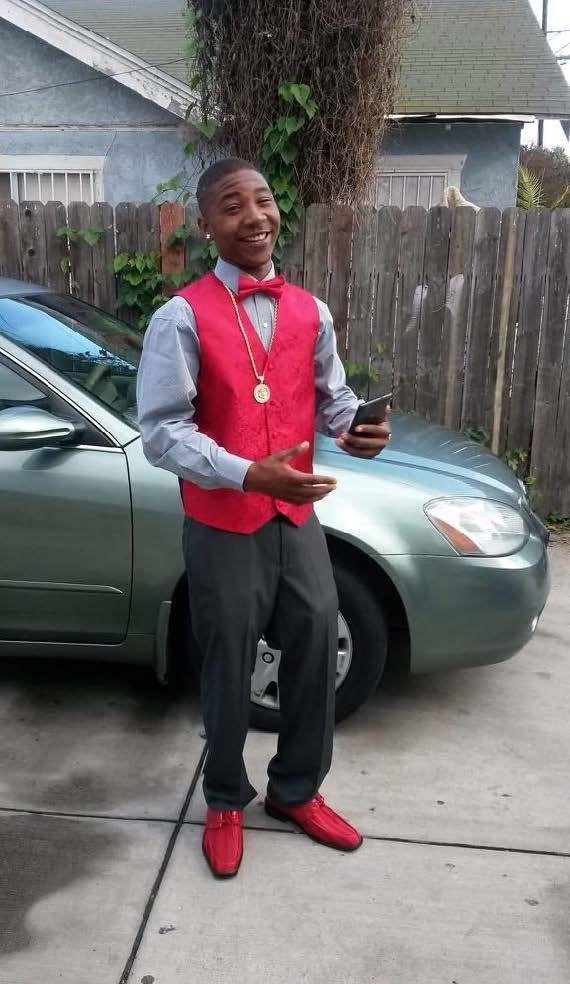 VANCE BYRD
In 2014, through our work at George Washington Preparatory High School in South Los Angeles, BAFTA mentors were introduced to Vance Byrd. Everyone who met Vance, even briefly, came away with the distinct impression that he was an extraordinary young man, with a unique voice and an abundance of promise. He found expression for his talent through the film program in his classroom and was encouraged and championed by his teacher Mr. McCane, the Washington Prep faculty, and mentors from BAFTA.
Vance began to focus on the technique of filmmaking, learning about the camera and editing. By the end of the year, he not only directed his short film, he became a leader among his peers, stressing the importance of education and commitment. He was engaged, forward-looking and was applying to college.
Vance was murdered in front of his home in late 2015, and his sudden and tragic loss was keenly felt by the teachers and students at Washington Prep, as well as by those of our mentors who had worked so closely with him. In response to this loss, we established the 'High Flyers' program, to engage students like Vance outside of school, and provide them with opportunities that are too often denied to young people in their communities.
In 2021 we expanded that program, naming it after the exceptional student who inspired it. Vance will continue to provide the motivation and focus of this program long after his passing.
Read more below about the participants of this four year program: