In 2014 21 talented students received scholarships through the BAFTA Scholarships Programme to aid their study in the UK or US.
BAFTA Scholarship Programme in 2014
21 students received scholarships as part of the 2014 BAFTA Scholarship Programme, which assists talented people in need of financial support to study a post-graduate course in film, television or games.
Of those selected, three received Prince William Scholarships in film, television and games supported by BAFTA and Warner Bros, which were awarded in the name of HRH The Duke of Cambridge in his role as President of BAFTA.
Prince William Scholars in 2014:

Hong Kong Scholarship recipients in 2014:

Other new BAFTA Scholars in 2014:

Continuing Scholar in 2014:
About the Scholarships
Each BAFTA Scholar received up to £10,000 towards their course fees for a year, mentoring support from BAFTA members, and free access to BAFTA events around the UK. Read the full announcement press release.
The 2014 BAFTA Scholarship Programme was made possible by the generous support of the Academy Circle, Kevin Burke, the Edwin Fox Foundation, the Galashan Trust, Evelina Girling, the Lowy Mitchell Foundation, Linda Shire, Rebecca Wang and Warner Bros.
---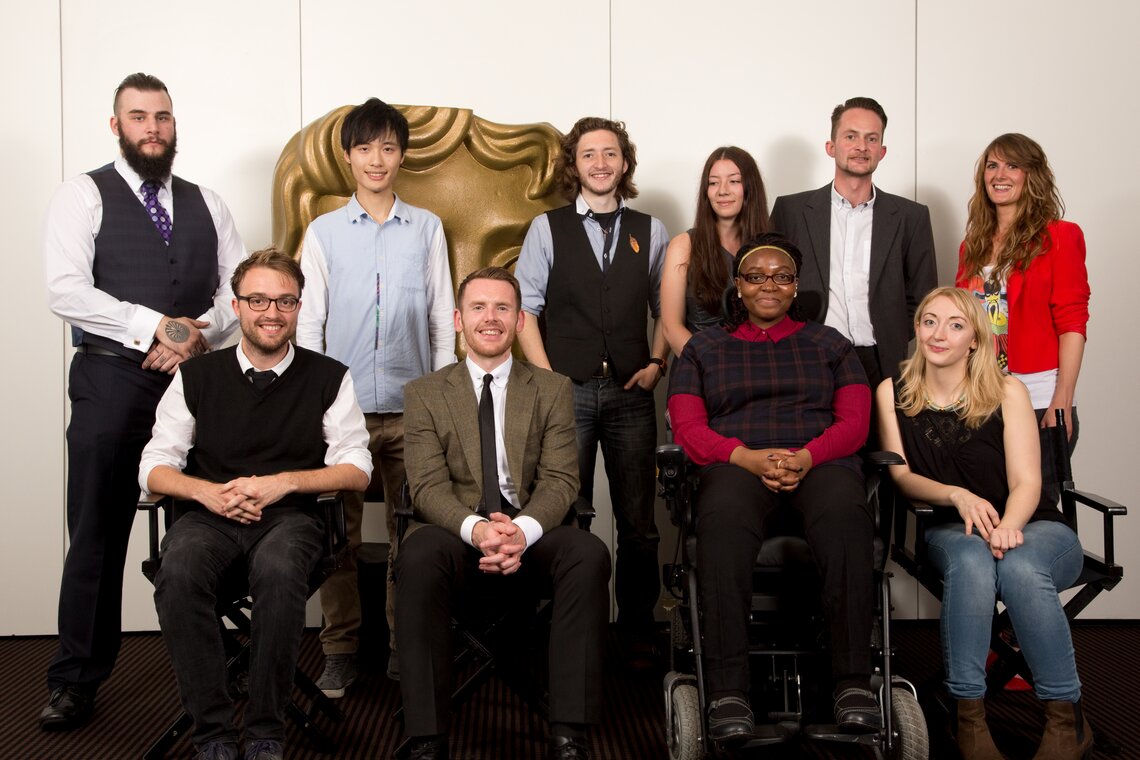 BAFTA Scholars Reception - Autumn 2014
---
Meet the Scholars
Prince William Scholarships in Film, Television and Games, supported by BAFTA and Warner Bros.
Matilda Ibini
Matilda Ibini, from Hackney in London, was awarded £5,000 to study an MA Creative Writing (Playwriting and Screenwriting) at City University in London. Matilda, aged 22, has a degree in English Literature and Creative Writing from London Metropolitan University. Matilda previously worked for the Muscular Dystrophy Campaign as a Campaigns Assistant.
Matilda says: "It feels incredible to have been awarded a scholarship from such a prestigious organisation as BAFTA…I feel that I have been fortunate enough to be given the time to write the stories I want to tell. This time is invaluable and I will be sure to make the most of it. I have faced many barriers in my life and being awarded this scholarship has meant funding won't become one of them. It has made me think that dreams are never too big and being supported by BAFTA, and Warner Bros., means I can dream even bigger."
---
Elizabeth Mercuri
Elizabeth Mercuri, from Chesterfield in Derbyshire, was awarded £3,000 to study for the MSc Games Software Development at Sheffield Hallam University. Elizabeth, aged 27, has a degree in Computer Game Design from the University of Huddersfield. She will continue to work as a Junior Software Developer while studying part-time.
Elizabeth says: "Being awarded a BAFTA scholarship, and particularly one of the Prince William Scholarships, is, in a word, unbelievable. I am lucky to have fantastic friends and family who have encouraged my career aspirations but to have the support and belief in my abilities from BAFTA, and Warner Bros., is beyond words. The scholarship will allow me to embark on my journey into the games industry, opening doors and presenting opportunities I could previously only have dreamt of. The avenues that the scholarship offers are priceless and I hope that sharing my experiences will encourage others who have ambitions similar to mine."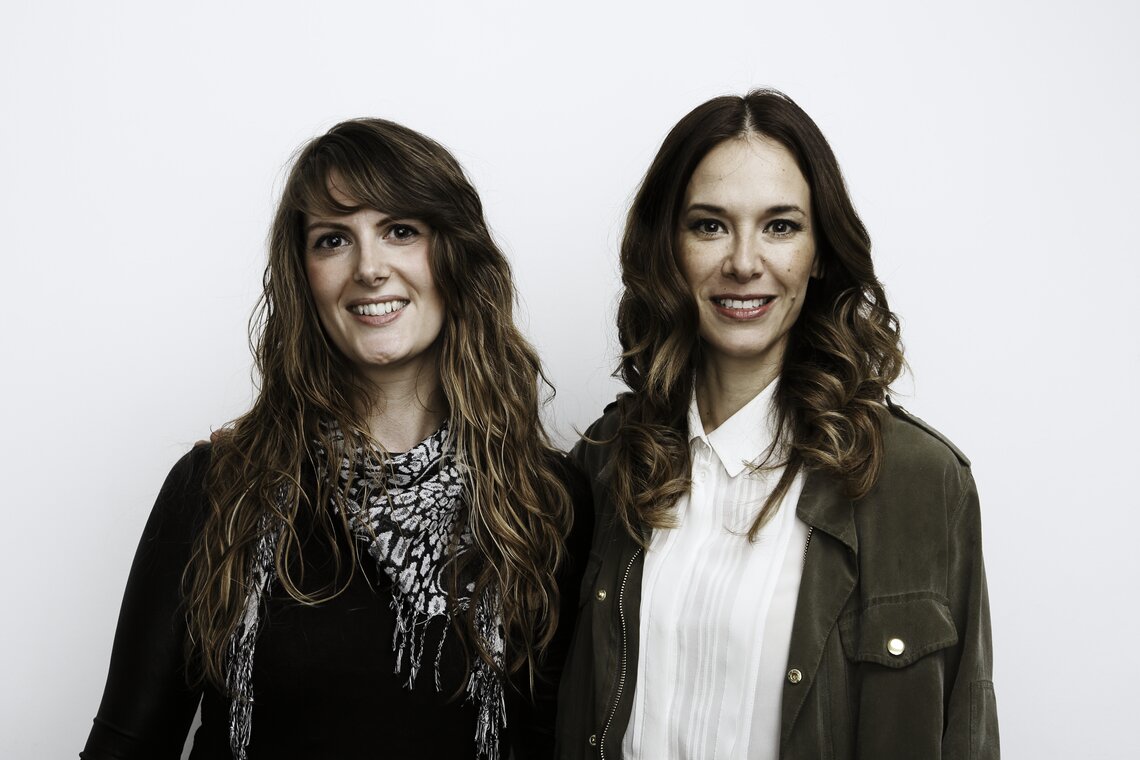 Elizabeth met games executive Jade Raymond
---
Gordon Napier
Gordon Napier, from Fort William in Scotland, was awarded £6,350 to complete the MA/MFA Film Directing at Edinburgh College of Art. Gordon, aged 30, now lives in Edinburgh. He has previously studied Photography and Film at Edinburgh Napier University and is now entering the second year of his course at Edinburgh College of Art. He previously worked in the recruitment industry as a head-hunter.
Gordon says: "It is a genuine honour to be awarded something as prestigious as BAFTA's Prince William Scholarship, and it fills me with great confidence and renewed faith in my abilities that BAFTA, and Warner Bros., have recognised and wish to support my efforts at this crucial stage in my career. I was at real risk of not being able to complete my course which would have undoubtedly held me back in my career, however this scholarship has made a massive impact on my life by enabling me to forge ahead and not lose the critical momentum I've built up over these last 5 years, something which I am immeasurably grateful to BAFTA, and Warner Bros., for."
---
Other new BAFTA Scholars in 2014
Tadhg Culley
Tadhg Culley, from Burntwood in Staffordshire, was awarded £10,000 to study the MA Screenwriting at the National Film and Television School (NFTS). Born in Münster, Germany, where his father was stationed with the British Army, Tadhg grew up on Whittington Barracks, West Midlands and in Burntwood, Staffordshire, where he now lives. Tadhg, aged 24, has a degree in Film Production from the University for the Creative Arts in Farnham, Surrey. His previous work experience includes two years as a Civil Enforcement Officer (aka parking attendant).
Tadhg says: "To be recognised and supported by BAFTA as fresh talent is one of the greatest honours I have yet received…It has enabled me to take the first concrete steps towards my dream career in screenwriting and finally act meaningfully upon my lifelong ambitions…I hope I can use this platform to inspire the younger generation that such dreams can become a reality with hard work, dedication, commitment and a healthy, creative imagination."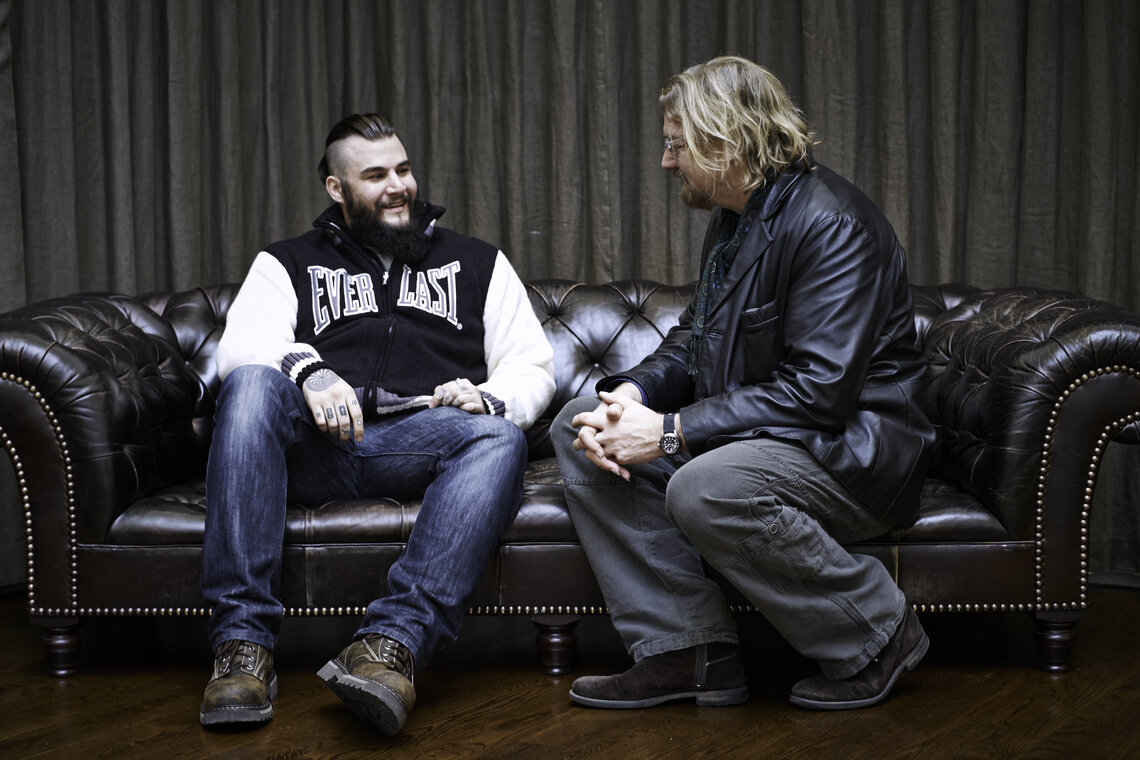 Tadhg was mentored by screenwriter Allan Cubitt
---
Emily Ellis
Emily Ellis, from York, was awarded £7,500 to study the MA 3D Computer Animation at Bournemouth University. Emily, aged 26, was born in Sussex, grew up in Yorkshire and now lives in York. Formerly an administrator for a prop hire company, Emily has a degree in Fine Art from Manchester Metropolitan University and also studied Anthropology through distance learning with the University of Exeter.
Emily says: "I feel completely overwhelmed by the support of the BAFTA panel and their belief in my creative abilities. This incredible scholarship will support a life affirming journey into realising my creative dreams and potential, as well as offering industry mentoring and the chance to contribute through BAFTA Guru, an unimaginable opportunity I wouldn't have had otherwise. The foundations of my entire future have been changed by this huge act of kindness, and my self-belief reaffirmed, leaving nothing but immense gratitude and excitement to begin this amazing experience."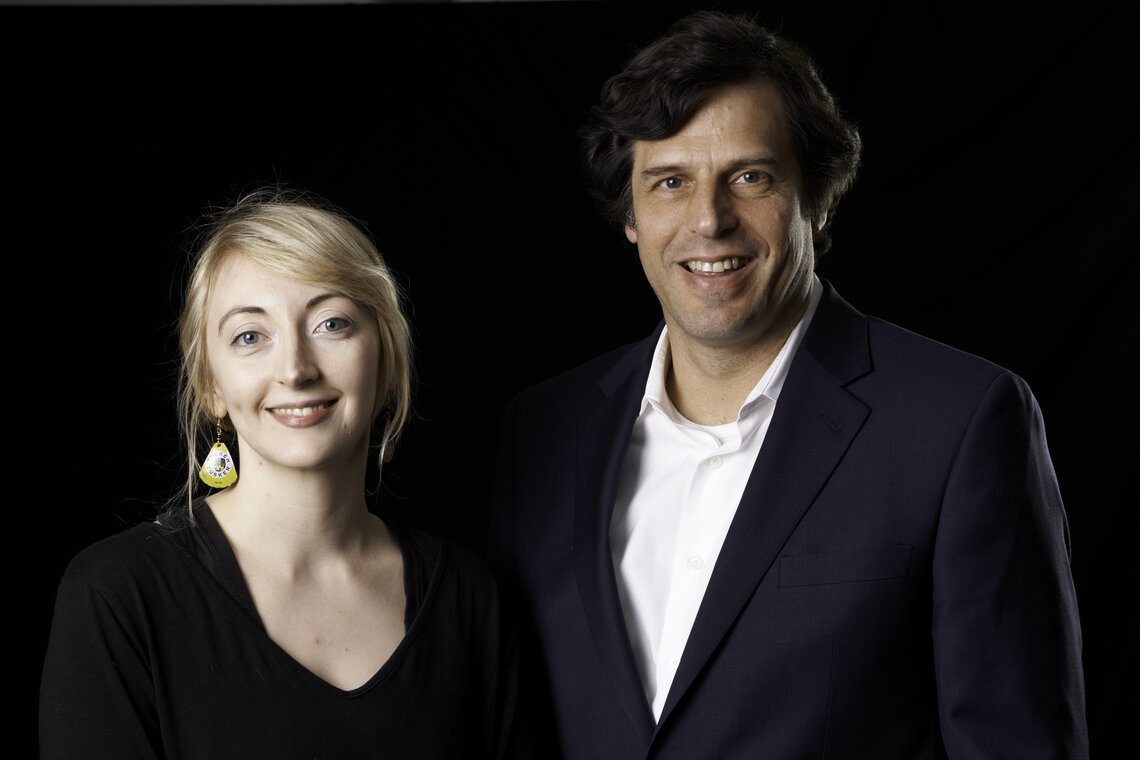 Emily was mentored by producer/director Anthony Geffen
---
Bradley Morgan Johnson
Bradley Morgan Johnson, from Norwich in Norfolk, was awarded £3,000 towards studying the MA Moving Image and Sound at Norwich University of the Arts (NUA). Bradley, aged 35, holds a BA degree in Games Art and Design from the University. Previously, Bradley worked as a freelance illustrator and designer before deciding to retrain and pursue a career in the film and games industries.
Bradley says: "It's a massive boost to my confidence in achieving my goals of working in pre-production. After recently retraining, leaving an established career as an architectural draftsman …it's given me confirmation that I made the right choice to follow my passion for being a creative artist and designer in film and games. On top of the financial aspect, the mentorship is invaluable and I am looking forward to the insights and knowledge that I will gain from being mentored by an established industry professional."
---
Morgan Ritchie
Morgan Ritchie, from Oxford, was awarded £10,000 towards the MA Directing Animation at NFTS. Morgan, aged 28, has a degree in Illustration from Edinburgh College of Art and now lives in Beaconsfield, Buckinghamshire.
Morgan says: "It's an incredible honour to receive this scholarship and I'm absolutely thrilled to have been chosen by BAFTA. The financial assistance will go a long way to facilitate my studies and allow me to focus on advancing my skills even further. In addition I'm looking forward to accessing resources from the best and brightest talent in the British film and television industry. I never thought at this stage in my career these things would be possible and I am enormously grateful to BAFTA for this amazing opportunity."
---
Eloise Tomlinson
Eloise Tomlinson, from Somers Town in London, was awarded £10,000 towards the MA Digital Effects at NFTS. Eloise, aged 26, graduated from Camberwell College of Art with a degree in Illustration. She continues to work part-time in a bar in central London.
Eloise says: "Words cannot fully describe how it feels, and what it means, to be awarded the BAFTA Scholarship. Being awarded this Scholarship has provided me with the opportunity to pursue my ambition of a creative career in film and television…[and] means that I will be able to dedicate more time and energy towards my studies and equip myself more fully in pursuit of my dreams."
---
Continuing scholar in 2014
Sam Browne

BAFTA
Sam Browne, from Ibstone in Buckinghamshire – recipient of one of the first ever Prince William Scholarships in Film, Television and Games, supported by BAFTA and Warner Bros., in 2013 – received a further £10,000 to complete his two-year MA course in Games Design and Development at NFTS.
Sam says: "My mentoring experience has been truly fantastic, I always leave meetings with Imre [Jele, BAFTA Mentor] with my head full of ideas and he has really challenged the way I look at designing on a personal level…My Warner Bros. mentor Spencer [Crossley] is just a fascinating man all round… He has so much knowledge on subjects I haven't even considered yet, for instance the actual finances involved in running a studio down to the knitty gritty details. It has all been massively helpful in establishing where I want to direct myself in the future."
---
Hong Kong Scholarship recipients in 2014
Tian Macleod Ji
Tian Macleod Ji, from Oxford, was awarded a scholarship to study the MFA in Creative Media at City University of Hong Kong, comprising £9,300 for one year's course fees, a £10,000 bursary for expenses, and mentoring support from an industry professional in Hong Kong.
Tian said: "With the scholarship I have been given an incredibly supportive financial backing, which will allow me to devote myself to the course, without having to work simultaneous to studying. BAFTA has also introduced to me to an inspirational mentor, who is a successful director and producer based in Hong Kong. This is invaluable in laying the foundation for a career in filmmaking, which I intend to pursue."
---
Wan Pin Chu
Wan Pin Chu was awarded the BAFTA Yip Foundation Scholarship, reserved for Hong Kong residents, towards the MComp in Composition for Screen at the Royal College of Music (RCM) in London, comprising £20,000 towards one year's course fees, a £10,000 bursary for expenses, and mentoring support from an industry professional in the UK.
Wan said: "I feel honoured and grateful that BAFTA granted me this scholarship. Not only does it mean that I can continue my studies without much financial burden, it gives me opportunity to work with and learn from the best composers and film directors in the industry. This opportunity is priceless."
---
---
BAFTA Los Angeles Scholarships Programme
Los Angeles Scholars in 2014:
Iesh Thapar at Columbia University
Catherine Taylor at American Film Institute
Andrew Duncan Visser at Columbia University
Samuel Icklow at University of California Los Angeles
William Stefan Smith from Tisch School of the Arts who received the Nigel Lythgoe Television Scholarship for a second year
---
---