13 December 2012
Billy Connolly returned home to share his life in pictures and receive his award for Outstanding Contribution to Film and Television.
One of Scotland's most successful talents of all time, Billy Connolly discussed his life and career at a very special public event on Monday 10th December in Glasgow, entitled 'BAFTA A Life in Pictures', sponsored by Deutsche Bank. 
Hosted by Francine Stock, the 'Big Yin' talked candidly in front of a 500-strong crowd about his diverse career in comedy, music and film, as well as his latest film project, Quartet, directed by Dustin Hoffman. Billy also collected the British Academy Scotland Award for his Outstanding Contribution to Television and Film, which was presented to him by Kevin Bridges. Billy was unable to attend the awards ceremony in Glasgow last month due to filming commitments. 
Watch highlights from the event...
---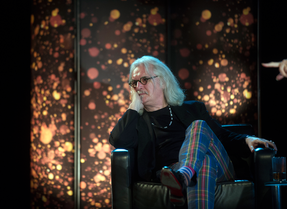 CAMERA PRESS/BAFTA/Sarah Dunn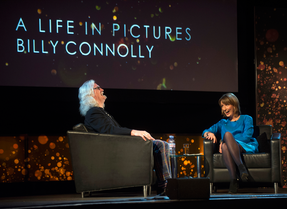 BAFTA/ Archive
---
---
About Billy Connolly:
Billy Connolly's career as a successful comedian, musician, television presenter and actor spans more than six decades. He has appeared in over 30 films including Indecent Proposal, The Last Samurai, Gulliver's Travels and Mrs Brown, for which he was nominated for a BAFTA in 1997.
More recently, he voiced King Fergus in Pixar's Brave, and appears in Quartet, Dustin Hoffman's directorial debut, scheduled for release in January 2013. He will also play Dáin Ironfoot, the dwarf warrior in Peter Jackson's forthcoming and much anticipated three-part production of The Hobbit.