Are you a recent college or university graduate still looking for your break in the industry?  You could develop your skills and your industry network by applying to be part of the BAFTA Scotland and Skills Development Scotland Career Close-Up programme.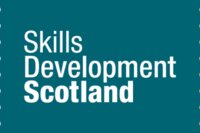 Career Close-Up is a free programme of monthly events focussing on different skills and craft areas including but not limited to; directing, screenwriting, producing, editing and cinematography.
Events will predominately take place in Glasgow, with additional dates to be programmed in Edinburgh, Inverness and Dundee.  
Small intimate sessions allowing for one to one discussion
Networking receptions will follow each event
Online professional network available for all participants, connecting you to BAFTA-identified talents from across the BAFTA branches, London, Cymru, LA and New York.
Access to podcasts for all events via the closed online network
Career Close-Up is specifically aimed at individuals who are actively pursuing a career in the moving image industries.  The programme will only be available to graduates with a relevant qualification who are still seeking work in the moving image industries and have a named credit on a least one production (including student/YouTube projects).  You are not eligible if you are currently a student in full or part time study. Eligibility guidelines and an application form can be found here.
UPCOMING EVENTS
Keep an eye on the BAFTA Scotland website and social media platforms for further information on upcoming Career Close-Up events.
You can apply to attend Career Close-Up events here. Please also fill in a diversity monitoring form. 
CAREER CLOSE-UP:  DIRECTING DRAMA with Brian Kelly
Thursday 28 April 2016 at 18:30 (GMAC, 103 Trongate, Glasgow)
 
CAREER CLOSE-UP: PRODUCING/DIRECTING FACTUAL with Sarah Howitt
Thursday 26th May 2016 at 18:30 (GMAC, 103 Trongate, Glasgow)
 
CAREER CLOSE-UP: EDITING with Bill Gill
Thursday 9 June 2106 at 13:00 (McLean Room, Eden Court, Inverness)
 
CAREER CLOSE-UP: GAME DEVELOPMENT with Colin Anderson
Thursday 4 August 2016 at 15:00 (Dare ProtoPlay, Dundee)
 
CAREER CLOSE-UP: SCREENWRITING with Louise Ironside
Thursday 25 August 2016 at 18:30pm (GMAC, 103 Trongate, Glasgow)
 

CAREER CLOSE-UP: LOCATION MANAGEMENT with Lloret Dunn
Thursday 22 September 2016 at 18:30pm (GMAC, 103 Trongate, Glasgow)

CAREER CLOSE-UP: PRODUCTION DESIGN with Stephen Bryce
Thursday 1 December 2016 at 18:30pm (CCA, Sauchiehall Street, Glasgow)

CAREER CLOSE-UP: COSTUME DESIGN with Trisha Biggar
Thursday 1 February 2017 at 18:30pm (The Corinthian Club, Glasgow)

CAREER CLOSE-UP: SOUND DESIGN with John Cobban 
Wednesday 3 May 2017 at 18:30 (The Corinthian Club, Glasgow)

CAREER CLOSE-UP: DIRECTING with Tom Vaughan
Thursday 25 May 2017 at 18:30 (The Corinthian Club, Glasgow)

CAREER CLOSE-UP:  CINEMATOGRAPHY with Ula Pontikos
Saturday 23 June 2018 at 15:00 (EIFF, Edinburgh)