18 December 2014

The British Academy of Film and Television Arts (BAFTA) Scotland has today announced that call for entries for The British Academy Scotland New Talent Awards are now open.

The annual Awards ceremony recognises, inspires and celebrates new and emerging practitioners from all over the country and gives up-and-coming screen industry talent an all-important platform to showcase their work to the wider industry. Students and emerging professionals in the moving image industries are invited to submit films, documentaries, animation, original music, entertainment programmes and games works for consideration. Entries should be submitted by Monday 19 January 2015.

This year's ceremony will take place at The Arches in Glasgow on 9 April 2015.  Previous winners have gone on to enjoy successful careers as a result of their triumphs, such as Ainslie Henderson, who scooped the 2012 Animation award for his film It's About Spending Time Together, before going on to win BAFTAs for his work.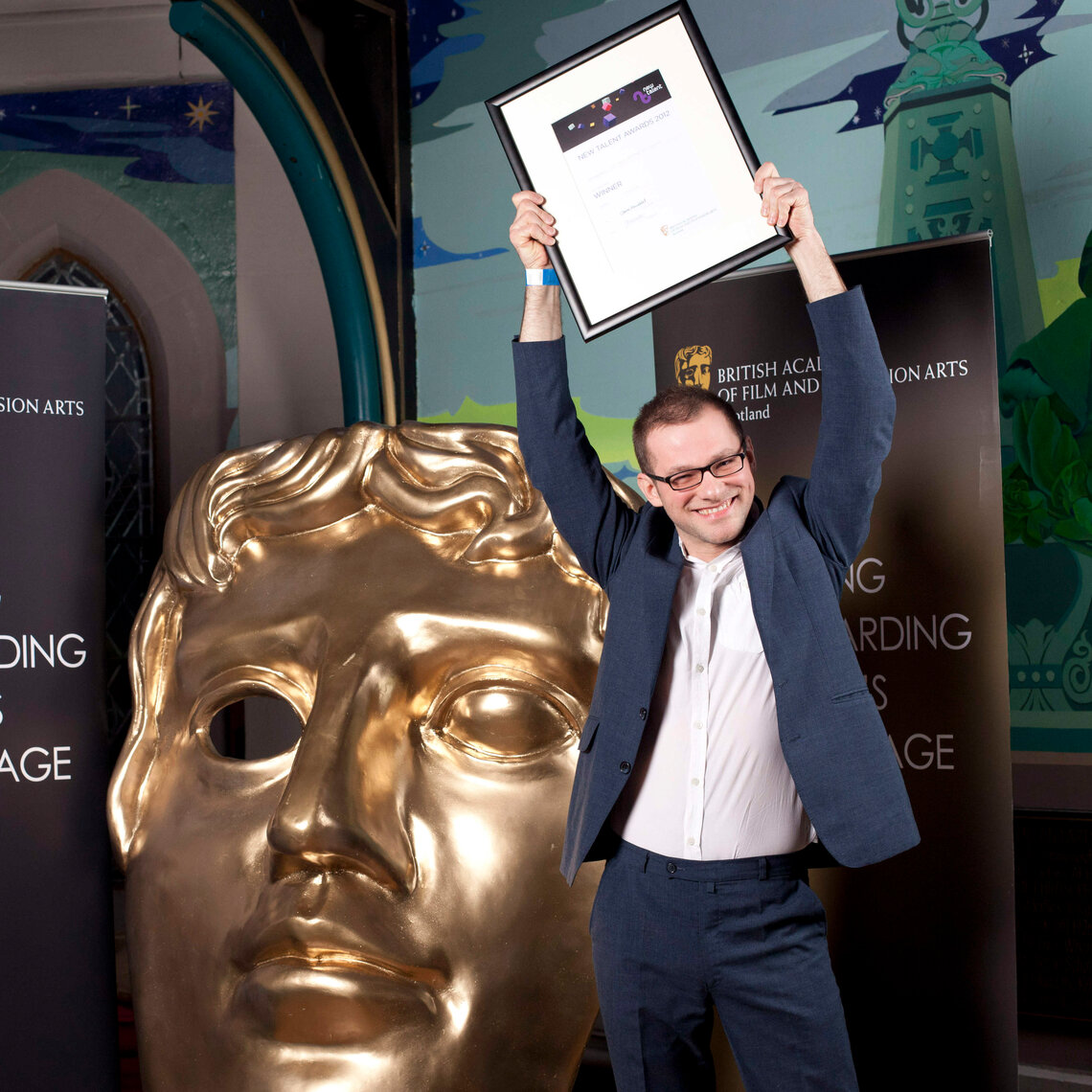 Chris JamesAinslie Henderson said: "When I won a British Academy Scotland New Talent Award in 2012 for my film, It's About Spending Time Together, I was delighted. It came at a time when I was just going into my final year of art school and it was a welcome push of encouragement. Within a year, my creative partner Will Anderson and I went on to win Best Short Animation at the EE British Academy Film Awards and, last November, the British Academy Scotland Award for Animation. I am thoroughly grateful for BAFTA Scotland's support and encouragement of emerging talent and think the New Talent Awards are an incredible platform for creative Scots to showcase their work." 
---
Information, Criteria & Rules of Entry
The entry fee is £30 (including VAT) per entry per category. The closing date for entries is Monday 19 January 2015 at 5pm.
Enter online via our secure website – the BAFTA Entry Platform: entry.bafta.org
The Entry Platform will be open for entries from Thursday 18 December 2014 until Monday 19 January 2015 at 5pm.
Production Categories
Animation
Drama
Entertainment
Factual
Game
Individual Categories
Actor
Actress
Camera/Photography
Composer
Design
Editor
Sound
Writer
To find out more information the BAFTA Scotland New Talent Awards 2015 Rules & Guidelines can be found here.
If you have any querries with the entry system please email [email protected]