16 November 2020
Stanley Baxter and Phyllis Ironside are the recipients of this year's Outstanding Contribution Awards.
Outstanding Contribution to Film and Television 2020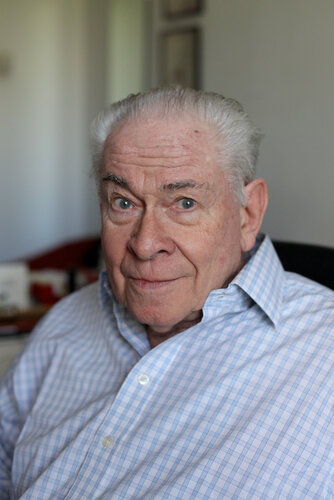 Ian SkellyStanley Baxter is known for his popular British television comedy shows The Stanley Baxter Show, The Stanley Baxter Big Picture Show and The Stanley Baxter Moving Picture Show as well as The Stanley Baxter Series and Mr. Majeika. During his illustrious 70 year career he has worked with everyone from Bing Crosby to Rikki Fulton and Julie Christie to Leslie Phillips. He has also built a fanbase that includes fellow comedians such as Sir Billy Connolly, due to his comic turns from the Queen to the Pope and sketches like the much-loved Parliamo Glasgow.
Stanley Baxter made his television debut in 1952 on the BBC's Shop Window, this was followed by guest appearances on a number of variety shows with his major television break coming in 1959, with the BBC's satirical sketch show On the Bright Side, for which he was awarded the BAFTA for Light Entertainment Performance.  However, it was The Stanley Baxter Show which aired on the BBC between 1963 and 1971 that cemented his reputation and catapulted him to television stardom.
During this time, he also demonstrated his incredible versatility with an assortment of other television work. This included Galton and Simpson's Comedy Playhouse Lunch in the Park and also Dennis Potter's Wednesday Play, The Confidence Course which was broadcast in 1965.
It was and remains however, his incredible comedic performances that the legendary entertainer is most remembered, and in particular The Stanley Baxter Picture Shows. Packed with lavish costumes and sets, Baxter's one-man tour-de-force performances became must-see television, attracting audiences of around 20 million and winning him a BAFTA for Best Light Entertainment Performance in 1974. The series was also awarded the BAFTA for Best Light Entertainment Programme two years running in 1974 and 1975. 
---
Outstanding Contribution to Craft 2020 (In Memory of Robert McCann)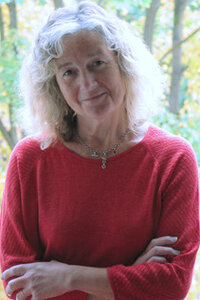 Phyllis Ironside has worked in the film and television industries as an editor, working on award-winning programmes across all genres, for over 40 years. Her work includes the ground-breaking observational documentary series The Marriage with Desmond Wilcox, Michael Palin's arts documentaries including The Ladies who Loved Matisse and BAFTA-nominated feature film Wasted. Her first major drama commission was the 1984 thriller series The Odd Job Man. Other credits include Gaelic drama series Gruth is Uachdar (Crowdie and Cream), Taggart and drama series Cracked. Documentary is the core of Phyllis's work and she has edited programmes across the range, from BBC Scotland's ex-s to Omnibus and Imagine, exploring fine art, literature, ballet and theatre. 
Collaborating with many directors and producers throughout their careers, she has always encouraged and guided new practitioners, helping them to fully understand the craft of film making. She believes passionately in the importance of editing as a tool of the film maker and the responsibility that it bears.