14 October 2019
Still Game and Pat Rambaut are the recipients of this year's Outstanding Contribution Awards.
Outstanding Contribution to Television - Still Game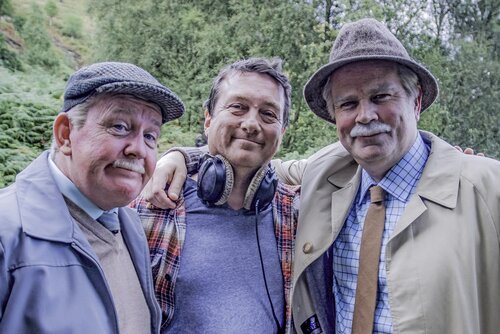 BBC Studios/Alan Peebles
First appearing on television in their iconic sketch show Chewin' the Fat, Ford Kiernan and Greg Hemphill's riotous characters Jack and Victor have been delighting audiences for over twenty-two years, with the delinquent pensioners receiving their own show in 2002.
The characters appeared in Kiernan and Hemphill's sketch show Chewin' the Fat as recurring characters, with minor differences from their counterparts in the series. As the show evolved, supporting characters assumed greater prominence.
Still Game became its own TV show in 2002 and ran until 2019. Over nine seasons and 62 episodes, Scotland's best loved sitcom captured the hearts of the nation, with its hilarious blend of bunnets and Glasgow banter. The final show of the riotous comedy was aired earlier this year.
The award will be presented to the key creative team behind Still Game. Writers Greg Hemphill and Ford Kiernan have written the show from the very beginning. Alongside them will be their long-standing creative collaborator, director Michael Hines who said:
We couldn't be more delighted or proud to receive this special BAFTA Scotland award. Still Game has brought us a lot of happiness over these past twenty-two years and it means so much to us to know that it's made others happy too. It's been an incredible, unforgettable journey and this award has helped to make it a really special end.
---
Outstanding Contribution to Craft (In Memory of Robert McCann) - Pat Rambaut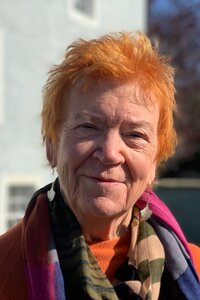 Pat Rambaut has worked as a script supervisor (Continuity) on over 50 films spanning 30 years.  Her first job was on the New Avengers with Joanna Lumley, where she was lucky to fall under the wing of the legendary Renée Glynne. 
Early on in her career, Pat moved to Scotland and a year later she worked with Bill Forsyth on his classic film, Local Hero. This was then followed by films such as John Boorman's The Emerald Forest filmed in the depths of the Amazon and The Mission, where she worked with Roland Joffee and David Putnam in Columbia. 
Pat continued to work both abroad and at home in Scotland.  Some of the films she is known for are Housekeeping, Elizabeth, Bridget Jones's Diary, City of Joy, Michael Collins, Comfort & Joy, Silent Scream, The Big Man, House of Mirth, Strictly Sinatra and Peter Mullan's The Magdalene Sisters.
She has also written and directed a documentary on the architecture of Alexander Greek Thompson and in 2000 was shortlisted for the Creative Scotland Awards for her documentary about the regeneration of a derelict site into an awarding-winning Community Garden, combining her passions of film, photography and plants.
Pat has trained several top script supervisors who work in the industry today, and was always keen to have a trainee working with her throughout her career.  Pat is a retired member of The Guild of British Camera Technicians.

Last year, Pat donated all her film scripts to the BFI archives to help future film makers.