12 September 2017
The British Academy of Film and Television Arts Los Angeles (BAFTA Los Angeles) is pleased to announce that award-winning actor and director Kenneth Branagh will receive the Albert R. Broccoli Britannia Award for Worldwide Contribution to Entertainment at the 2017 AMD British Academy Britannia Awards.
He joins previously announced honorees Dick Van Dyke, who will receive the Britannia Award for Excellence in Television, Ava DuVernay, who will receive the John Schlesinger Britannia Award for Excellence in Directing presented by The GREAT Britain Campaign, and Claire Foy, who will receive the Britannia Award for British Artist of the Year presented by Burberry. British comedian Jack Whitehall will return as host.
This year's event will take place on Friday, October 27, 2017 at the Beverly Hilton Hotel. The event's title sponsor is AMD, and the ceremony presented by American Airlines and Jaguar Land Rover.
"Kenneth is without question one of the most influential figures in the British film, television and theatre community, and his talents have brought him much-deserved international acclaim and recognition," said BAFTA Los Angeles Chairman Kieran Breen. "We are thrilled to have the opportunity to celebrate Kenneth's work and honor him with this year's Albert R. Broccoli Britannia Award for Worldwide Contribution to Entertainment."
Recipients of the Albert R. Broccoli Britannia Award for Worldwide Contribution to Entertainment are that rare breed of iconic and trail-blazing individuals whose talented, innovative approach and true global appeal has had a profound, lasting impact on the worldwide entertainment industry. Their masterful accomplishments, continue to dazzle, entertain, and inspire audiences around the world.
Kenneth Branagh has received five Academy Award nominations, across five different categories – Best Actor and Best Director for HENRY V, Best Live Action Short Film for SWAN SONG, Best Adapted Screenplay for HAMLET and Best Supporting Actor for MY WEEK WITH MARILYN. Branagh is directing, producing and starring as Hercule Poirot in Agatha Christie's MURDER ON THE ORIENT EXPRESS. With an all-star cast, including Johnny Depp, Penelope Cruz, Michelle Pfeiffer and Dame Judi Dench, 20th Century Fox will release the film in November. This summer Branagh appeared in Christopher Nolan's critically acclaimed and box-office hit DUNKIRK. Recent film director credits include THOR, JACK RYAN: SHADOW RECRUIT with Branagh playing Viktor Cherevin, a powerful Russian oligarch and CINDERELLA with Cate Blanchett and Lily James.  2016 saw the end of Detective Kurt Wallander in the BAFTA winning series WALLANDER, the role which also earned him Emmy and Golden Globe nominations. Branagh holds a prestigious Michael Balcon Award from the British Academy of Film and Television Arts and in 2013, he received a Knighthood for his services to drama and the community in Northern Ireland. In 2016, The Kenneth Branagh Theatre Company completed its highly regarded award winning inaugural season of Plays at the Garrick Theatre in London's West End. This Summer Branagh directed a new production of HAMLET, starring Tom Hiddleston, that ran for just three weeks. The production was a fund-raising venture for the Royal Academy of Dramatic Art, where Branagh is President.
The AMD British Academy Britannia Awards is BAFTA's biggest event outside of the UK, where Brits and anglophiles alike come together in Los Angeles in celebration of exceptional members of the creative community who have dedicated their careers to advancing the art forms of the moving image in the US, UK and beyond. The AMD Britannia Awards are BAFTA Los Angeles' highest accolades, recognizing both outstanding British talent, and exceptional international talent by virtue of their strong connection to British entertainment through their body of work. Known to be an enjoyable evening that captures a unique blend of sincerity and British irreverence, the evening also serves to celebrate the long-standing collaboration between the British and American industries. Proceeds from the event support BAFTA's Access for All campaign, a range of impactful educational initiatives created to provide a foot-in-the-door and a pathway to success for talented individuals, uninhibited by background, demographics or personal circumstance.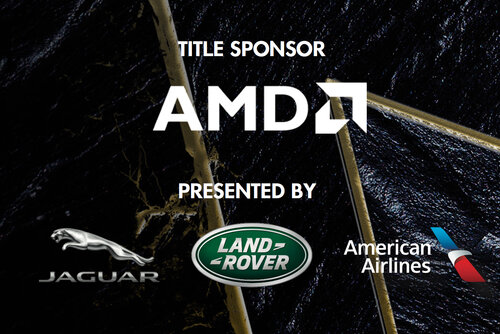 The 2016 ceremony took place on Friday, October 28 at the Beverly Hilton Hotel and was hosted by British actor and comedian Ben "Doc Brown" Smith.  Ang Lee was honored with the John Schlesinger Britannia Award for Excellence in Directing presented by the GREAT Britain Campaign, Samuel L. Jackson was honored with the Albert R. Broccoli Britannia Award for Worldwide Contribution to Entertainment, Ricky Gervais was honored with the Charlie Chaplin Britannia Award for Excellence in Comedy, Ewan McGregor was honored with the Britannia Humanitarian Award, Felicity Jones was honored with the British Artist of the Year presented by Burberry, and Jodie Foster was honored with the Stanley Kubrick Britannia Award for Excellence in Film presented by the Arya Group.  World-renowned television and event production company Done + Dusted produced the ceremony, with Event Management by MTA Events.
BAFTA's other key events include the highly-anticipated TV Tea on September 16, 2017, the BAFTA Tea Party in January and the EE British Academy Film Awards inLondon on February 18, 2018.
For further information:
Elyse Weissman at SLATE PR
T (310) 461-0114
E [email protected]
About BAFTA
The British Academy of Film and Television Arts (BAFTA) is a world-leading independent arts charity that brings the very best work in film, games and television to public attention and supports the growth of creative talent in the UK and internationally. Through its Awards ceremonies and year-round programme of learning events and initiatives – which includes workshops, masterclasses, scholarships, lectures and mentoring schemes in the UK, USA and Asia – BAFTA identifies and celebrates excellence, discovers, inspires and nurtures new talent, and enables learning and creative collaboration. For advice and inspiration from the best creative minds in working in film, games and television, visit www.bafta.org/guru. For more, visit www.bafta.org.  
BAFTA Los Angeles serves as a bridge between the Hollywood and British production and entertainment business communities. Its commitment to professional and community education is at the heart of all activity, including an inner-city outreach programme, screenings, seminars, Behind Closed Doors series, Q&As, scholarships for British students studying in the US, and a Heritage Archive project, which preserves in-depth interviews with the industry's leading talents for future generations. BAFTA Los Angeles celebrates and promotes excellence through its annual Britannia Awards, Awards Season Film and Television Tea Parties and the Student Film Awards. www.bafta.org/losangeles
About AMD
For more than 45 years AMD has driven innovation in high-performance computing, graphics and visualization technologies ― the building blocks for gaming, immersive platforms, and the datacenter. Hundreds of millions of consumers, leading Fortune 500 businesses and cutting-edge scientific research facilities around the world rely on AMD technology daily to improve how they live, work and play. AMD employees around the world are focused on building great products that push the boundaries of what is possible. For more information about how AMD is enabling today and inspiring tomorrow, visit the AMD (NASDAQ: AMD) website, blog, and Facebook and Twitter pages.
About American Airlines Group
American Airlines and American Eagle offer an average of nearly 6,700 flights per day to nearly 350 destinations in more than 50 countries. American has hubs in Charlotte, Chicago, Dallas/Fort Worth, Los Angeles, Miami, New York, Philadelphia, Phoenix, and Washington, D.C. American is a founding member of the oneworld® alliance, whose members serve more than 1,000 destinations with about 14,250 daily flights to over 150 countries. Shares of American Airlines Group Inc. trade on Nasdaq under the ticker symbol AAL. In 2015, its stock joined the S&P 500 index. Connect with American on Twitter @AmericanAir and at Facebook.com/AmericanAirlines.
About Jaguar
Jaguar is a premier manufacturer of luxury sedans, sports cars and SUVs offering unparalleled design with tremendous performance. The company's vision throughout its storied 80 year history has been simple: To produce beautiful, fast cars that are desired the world over. Jaguar strives to provide a world class ownership experience to every owner. Today's Jaguar lineup consists of the Jaguar XE and XF sports sedans, the XJ full-size luxury sedan, the two-seat F-TYPE sports car and a line of performance SUVs, the E-PACE and F-PACE. Jaguar designs, engineers and manufactures exclusively in the United Kingdom, at the Castle Bromwich and Solihull manufacturing plants in the British Midlands. Jaguar is fully engaged with sustainability initiatives and social concerns with continuous involvement in environmental and community programs.
About Jaguar Land Rover
Jaguar Land Rover is the UK's largest automotive manufacturer, built around two iconic British car brands: Land Rover, the world's leading manufacturer of premium all-wheel-drive vehicles; and Jaguar, one of the world's premier luxury sports sedan and sports car marques. The company employs over 40,000 people globally, with 330 in the U.S. and supports around 275,000 more through our dealerships, suppliers and local businesses. Manufacturing is centered in the UK, with additional plants in China, Brazil, India and Slovakia. At Jaguar Land Rover we are driven by a desire to create class-leading products that deliver great customer experiences. The largest investor in R&D in the UK manufacturing sector, we have invested £12 billion (USD$15.7 billion) in the last five years and in the current year alone will spend over £3.5 billion (USD$4.5 billion) on new product creation and capital expenditure. Last year Jaguar Land Rover sold over 583,000 vehicles in 136 countries, with nearly 80 percent of our vehicles produced in the UK being sold abroad.