27 October 2009
The nominations for the EA British Academy Children's Awards taking place on Sunday 29 November.
RICHARD HAMMOND NOMINATED FOR FIRST BAFTA AS PRESENTER
PREVIOUS BAFTA WINNERS DICK AND DOM TO HOST AWARDS
HIGH SCHOOL MUSICAL RECEIVES FIRST EVER BAFTA NOMINATION
VOTING FOR BAFTA KIDS' VOTE OPENS TODAY
Tuesday 27 October 2009 - The British Academy of Film and Television Arts is delighted to announce the nominations for the 2009 EA British Academy Children's Awards, which will take place on Sunday 29 November at the London Hilton, Park Lane, London.
The Awards are hosted for the first time by children's favourite comedy duo Dick and Dom, who are also nominated in the Entertainment category for The Legend of Dick and Dom. The Awards are a celebration of the very best in children's media including television, film, video games and online.
The nominations comprise all aspects of children's entertainment: Animation, Channel of the Year, Drama, Entertainment, Factual, Feature Film, Independent Production Company, Interactive, International, Learning – Primary, Learning – Secondary, Pre-school Animation, Pre-school Live Action, Presenter, Short Form, Video Game and Writer.
This year's Drama nominations include Jaqueline Wilson's Dustbin Baby, the story of a 14-year-old girl abandoned at birth who sets out on a journey of self discovery; S4C's Rhestr Nadolig Wil (Wil's Christmas List); the children's sci-fi series The Sarah Jane Adventures and US 5, stories developed and performed by a company of learning disabled young adults. In the Feature Film category Bolt goes nose to tail with the animated film Coraline, High School Musical 3: Senior Year and Ice Age 3: Dawn of the Dinosaurs.
Meanwhile children's favourite petrol-head Richard Hammond is nominated in the category of Presenter for Blast Lab, along with Steve Backshall for Deadly 60, CBeebies presenter Andy Day and Phil Gallagher who presents Mister Maker.
From Horrid Henry to Horrible Histories, Ben 10: Alien Force to Big and Small Online, de Blob to Dora the Explorer, Sorry I've Got No Head to Serious Ocean and Phineas and Ferb to Peppa Pig, this year's nominations once again reflect the wonderful originality and creativity of children's entertainment and programming (full list of nominations attached).
In addition, this year's Awards also welcome back the BAFTA Kids' Vote where children get to have their say across a whole range of entertainment media in a nationwide poll to choose their favourite Film, Television Programme, Website and Video Game. Children aged between 7 and 14 years can place their votes via www.baftakidsvote.org. For the first time there will be a winner in each of the four categories. Last year close to 200,000 children voted.
Voting for the BAFTA Kids' Vote opens today (27 October 2009), and closes at noon on Monday 23 November 2009.
The 2009 Awards will also feature the results of the highly successful children's film-making initiative CBBC Me and My Movie in association with BAFTA where children are encouraged to produce their own short films. The winner will be announced at the Awards.
This is the fourth year of the Academy's successful partnership with Electronic Arts.
For further information, please contact:
Romley Davies Publicity
Zoe Baldwin - E: [email protected] / T: 0203 3014733
Vanessa Davies - E: [email protected] / T: 0203 301 4731
For red carpet and press room accreditation on the night please email Zoe Baldwin clearly stating your name, organisation and access required.
Childrens Nominations 09 Press Release (61.7 KB)
Notes to Editor
About BAFTA
The Academy's mission is to support, develop and promote all the art forms of the moving image, by identifying and rewarding excellence, inspiring practitioners and benefiting the public. The Academy's 6000+ membership comprises experts in film, television and video games - directors, producers, actors, developers, publishers, cameramen, writers, make-up artists, editors, sound engineers etc – indeed anyone who plays a vital role in the creation of a film, television programme or video game.
About Electronic Arts
Electronic Arts Inc. (EA), headquartered in Redwood City, California, is a leading global interactive entertainment software company. Founded in 1982, the Company develops, publishes, and distributes interactive software worldwide for video game systems, personal computers, wireless devices and the Internet. Electronic Arts markets its products under four brand names: EA SPORTS™, EA™, EA Mobile™ and POGO™. In fiscal 2009, EA posted GAAP net revenue of $4.2 billion and had 31 titles that sold more than one million copies. EA's homepage and online game site is www.eagames.co.uk. More information about EA's products and full text of press releases can be found on the Internet at www.eagames.co.uk/press.
About the BAFTA KIDS' VOTE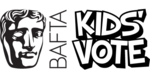 The shortlist was derived from the top 20 children's feature films at the box office, the highest-rated children's programmes on both terrestrial and multichannel, the most visited websites created for children and the top-selling video games PEGI-rated 12+ and under. A carefully selected children's media panel then whittled those top 20s down to top 10s for children to vote on at the custom-made website www.baftakidsvote.org. Voting goes live today.
FEATURE FILM SHORTLIST
Bolt - (PG) Disney
The Boy In The Striped Pyjamas - (12A) Disney
Coraline - (PG) Universal
Hannah Montana The Movie - (U) Disney
Harry Potter and the Half Blood Prince - (12A) Warner Bros
High School Musical 3: Senior Year - (U) Disney
Inkheart - (PG) Entertainment
Madagascar: Escape 2 Africa - (PG) Paramount
Monsters Vs Aliens - (PG) Paramount
Twilight - (12A) E1Films
TELEVISION SHORTLIST
Blue Peter - CBBC
Dani's House - CBBC
Dustbin Baby - CBBC
Hannah Montana - Disney Channel
iCarly - Nickelodeon UK
Newsround - CBBC
Phineas & Ferb - Disney Channel
Prank Patrol - CBBC
The Sarah Jane Adventures - CBBC
SpongeBob SquarePants - Nickelodeon UK
VIDEO GAMES SHORTLIST
FIFA 09 - (PEGI 3+) Electronic Arts
Guitar Hero: World Tour - (BBFC 12+) Activision Blizzard
LEGO Batman: The Videogame - (PEGI 7+) Warner Bros Interactive
LittleBigPlanet - (PEGI 7+) Sony Computer Entertainment
Need For Speed: Undercover - (PEGI 12+) Electronic Arts
Professor Layton and the Curious Village - (PEGI 7+) Nintendo
Rayman Raving Rabbids TV Party - (PEGI 7+) Ubisoft
The Sims 3 - (PEGI 12+) Electronic Arts
Wii Music - (PEGI 3+) Nintendo
Wii Sports Resort - (PEGI 7+) Nintendo
WEBSITE SHORTLIST
CBBC
Cartoon Network
Club Penguin
Disney Channel
Doctor Who
GirlsGoGames
Mindjolt Games
Moshi Monsters
Neopets
Nick UK