1 July 2015
BAFTA is delighted to announce the auction of a set of 17 limited edition prints from the popular photography exhibition, BAFTA, Backstage, featuring stunning portraiture of BAFTA winners and nominees from some of Britain's best photographers. 
The auction takes place via Paddle8, the leading online fine art auction platform, from 1–15 July 2015 at www.paddle8.com/auction/bafta. 
---
About the Prints
The BAFTA, Backstage exhibition, whose subjects include Eddie Redmayne, Samuel L Jackson, Mickey Rourke, Brad Pitt and Angelina Jolie, Jon Hamm, Tom Hardy, Penelope Cruz, Christina Hendricks and Martin Scorsese, first took place at BAFTA 195 Piccadilly, the iconic headquarters of the Academy, in January 2015. The exhibition was visited by 2,500 people over two days. It will be toured around the UK later this year.
The selection of prints being auctioned on Paddle8 features the work of eight leading photographers who regularly collaborate with BAFTA, including Greg Williams, Jessie Craig, Rich Hardcastle, Phil Fisk and Charlie Gray.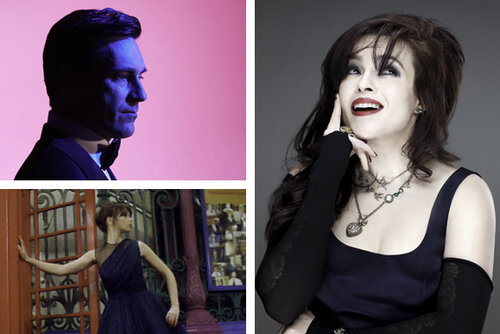 ---
About the Auction
Each print is the number two of a limited edition of 10 fine art prints, featuring Hahnemühle Photo Rag 308gsm paper using Lucia pigment inks. Each print is numbered and signed in pencil by the photographer and stamped with an image of the BAFTA mask.
Buyers can view the BAFTA, Backstage collection from 12.00 on Monday 1 July 2015; the auction closes at 17.00 on Wednesday 15 July 2015. Bidding starts at £760. Prices are expected to reach in excess of £2,000 per print, with proceeds from the auction contributing to BAFTA's year-round charitable work identifying and rewarding excellence, inspiring practitioners and benefiting the public.
---
About BAFTA
The British Academy of Film and Television Arts is an independent charity that supports, develops and promotes the art forms of the moving image by identifying and rewarding excellence, inspiring practitioners and benefiting the public. In addition to its Awards ceremonies, BAFTA has a year-round programme of learning events and initiatives – featuring workshops, masterclasses, scholarships, lectures and mentoring schemes – in the UK, USA and Asia; it offers unique access to the world's most inspiring talent and connects with a global audience of all ages and backgrounds. BAFTA relies on income from membership subscriptions, individual donations, trusts, foundations and corporate partnerships to support its ongoing outreach work. To access the best creative minds in film, television and games production, visit www.bafta.org/guru. For more, visit www.bafta.org.