1 March 2023
BAFTA today confirms that Sally Habbershaw, Tracy Ifeachor and Frank Marshall have joined its North America Board. 
Sally Habbershaw is EVP Americas for All3 Media. Prior to that she was VP of International Programming, Operations and Research at A&E Networks. A graduate of the London School of Economics, Sally has held senior positions at NBC Europe and Granada Sky, Comedy Central, VH1, Gawker Media and AMC Networks.  
Tracy Ifeachor is an award-winning actor with over 15 years of experience working across theatre, film, television, and games. She was nominated for the Royal Television Society Award for her portrayal of Cleo in BBC One's Showtrial, and her credits include, Treason (Netflix), Mayflies (BBC1), and Treadsone (Amazon Prime).  
Frank Marshall is an award-winning Director and Producer. He co-founded Amblin Entertainment, with Steven Spielberg and Kathleen Kennedy, co-producing some of the most iconic films of the last century including E.T., the Back to the Future trilogy, the Indiana Jones trilogy. In 1991, he co-founded The Kennedy/Marshall Company; one of the most respected production companies in the entertainment industry.  
BAFTA has had a permanent presence in North America since 1987, and in 2021 expanded its ambitions by combining its Los Angeles and New York entities into a unified and larger North American entity. BAFTA's inaugural North America board was created last year, to expand opportunities and impact. This includes major events such as the BAFTA Tea Parties, an extensive Screenings and Q&As program, and it's renowned Learning, Inclusion and Talent programme, as well as year-round presentations of Special Awards to recipients in North America. BAFTA's commitment to supporting career starters includes School and Mentorship Programs, Financial Aid, Breakthrough USA, Newcomers Program, and the annual Yugo BAFTA Student Awards. 
Kathryn Busby (President Original Programming, Starz) continues as Chair, with Actor Elliot Knight as Deputy Chair. Betsy Rodgers (Entertainment Attorney and Business Affairs Consultant) serves as Secretary and Josephine Coyle (Director Post Production Finance, Disney) as Treasurer.  
Continuing their Board terms are Alexis Alexanian (VP of Business Development and Industry Relations, Entertainment Partners) Tara Grace (Executive/Producer), Dame Pippa Harris (Film and TV Producer), Nyasha Hatendi (Actor/Writer/Director), Alexa Jago (Producer and President of New Horizon Pictures), Jon Katz (Film and Television Producer, Founder of Civilian 7 Entertainment), Joyce Pierpoline (Film and TV producer), Marc Samuelson (Executive Producer, Route 24) and Jonathan Sehring (Co-Founder & Partner, Sideshow Pictures).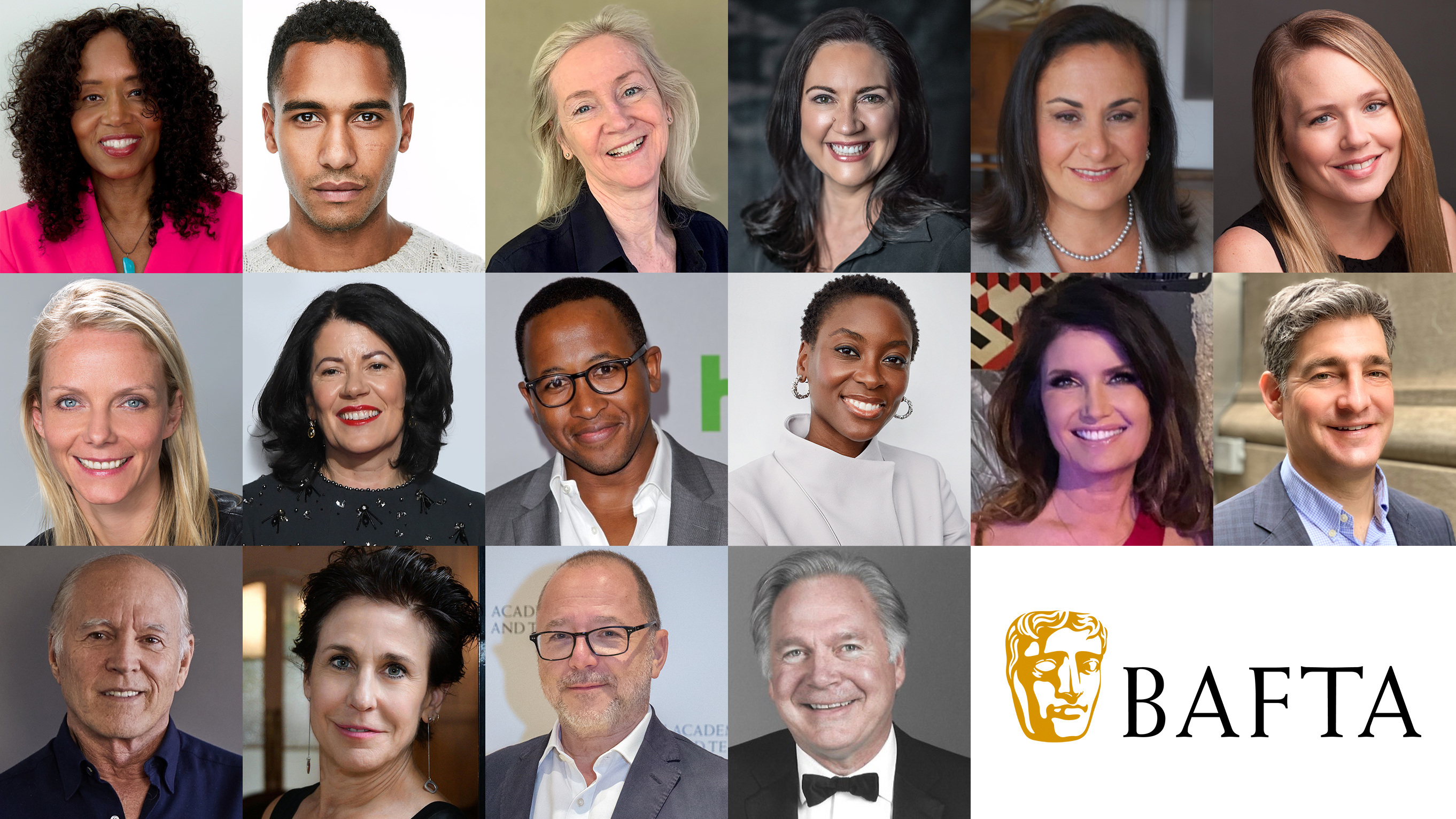 Matthew Wiseman continues as Executive Director and Head of North America.  
Kathryn Busby, Chair of BAFTA North America: "I am delighted to welcome Frank, Sally and Tracy to our Board here in North America. They will bring a wealth of experience, talent and enthusiasm that will be tremendously important in delivering BAFTA's extensive and expanding work across North America. They are joining an amazing group of Board Members who all believe in the importance of BAFTA's charitable work, and together reflect the vibrancy of our transatlantic Film, Games and Television industries." 
Matthew Wiseman, Executive Director and Head of North America: "From celebrating and rewarding excellence, to supporting those just setting out on their journey, BAFTA's work in North America is extensive. Our Board of Directors bring wide-ranging knowledge and experience to the table, and their collective energy will be a driving force for making our bold, ambitious plans across North America a reality." 
Further information about BAFTA's North America activity & Board is found here. 
Images are available here. 
ENDS.  
For further information:  
About BAFTA
BAFTA – the British Academy of Film and Television Arts - is a world-leading independent arts charity that brings the very best work in film, games and television to public attention and supports the growth of creative talent in the UK and internationally. Through its Awards ceremonies and year-round programme of learning events and initiatives – which includes workshops, masterclasses, scholarships, lectures and mentoring schemes in the UK, USA and Asia – BAFTA identifies and celebrates excellence, discovers, inspires and nurtures new talent, and enables learning and creative collaboration. For more, visit www.bafta.org. BAFTA is a registered charity (no. 216726).