22 January 2014
British live action and animated shorts to screen in cinemas from 28 February.
London, 22 January 2014: The British Academy of Film and Television Arts (BAFTA) has today announced that a feature-length package of films nominated in the British Short Film and British Short Animation categories at this year's EE British Academy Film Awards will screen in UK cinemas from Friday 28 February and will tour internationally. Selected screenings will be followed by a Q&A with nominated filmmakers who will discuss their working process and creative inspirations. The activity is part of BAFTA's ongoing work to champion British-based filmmaking talent and inspire the public.
Following a successful first-ever theatrical release of nominated shorts in 2013, BAFTA is partnering for a second year with specialist distributor the Independent Cinema Office (ICO), who will handle all UK theatrical bookings, and the British Council, who will tour the nominated films internationally through their network of offices in 110 countries.
The UK-wide rollout of begins with a special screening at the Institute of Contemporary Arts (ICA) in London on Friday 28 February, attended by the nominated filmmakers. Other confirmed venues include Riverside Studios in London, Watershed in Bristol and Broadway Cinema in Nottingham.
Lisa Bryer, BAFTA-winning producer and Chair of the British Short Film Jury, said: "The theatrical release of BAFTA's nominated shorts will make the work of some of the best up-and-coming talent in British filmmaking widely available to the general public. The quality of this year's nominated short films is exceptional. Featuring both familiar actors and rising screen-talent these incredible films, from filmmakers across the UK, cover a depth of subjects, showcasing to the world some of the best of what our exceptional industry has to offer."
Justin Johnson, BFI Specialist Programmer & Project Advisor and Chair of the British Short Animation Jury, said: "Britain is home to some of the world's top animation talent and this year's nominated short animations reflect that; from established artists, to recent graduates, to a former BAFTA-winner, proving that it is possible to consistently produce superb shorts."
Interviews with the nominated filmmakers and other additional content will be available in March on BAFTA Guru, BAFTA's online learning channel.
For more information about the nominated short films and animations, including venues and show times, visit the Short Film and Short Animation pages on the BAFTA website.
To learn more about booking the films for exhibition, visit the ICO website.
The short films nominated at the EE British Academy Film Awards are:
BRITISH SHORT ANIMATION
Everything I Can See From Here - Bjorn-Erik Aschim, Friederike Nicolaus, Sam Taylor
Sleeping With The Fishes - James Walker, Sarah Woolner, Yousif Al-Khalifa
I Am Tom Moody - Ainslie Henderson
Cast: Mackenzie Crook, Jude Crook
BRITISH SHORT FILM
Island Queen - Ben Mallaby, Nat Luurtsema
Cast: Nat Luurtsema, Sam Pamphilon, Sam Perry
Keeping Up With The Joneses - Megan Rubens, Michael Pearce, Selina Lim
Cast includes: Maxine Peake, Geoff Bell, Adeel Akhtar, Anamaria Marinca
Orbit Ever After - Chee-Lan Chan, Jamie Stone, Len Rowles
Cast: Thomas Brodie-Sangster, Mackenzie Crook, Bronagh Gallagher, Bob Goody
Room 8 - James W. Griffiths, Sophie Venner
Cast: Tom Cullen, Michael Gould, Franc Zalewski
Sea View - Anna Duffield, Jane Linfoot
Cast: Eloise Smyth, Ciaran Griffiths, Stephanie Fayerman
---
Further Information
For preview press screenings, please contact:
Nicola Gallani | T 07879 636 487 | E [email protected]
For features and interviews, please contact:
Rosie Mann | T 020 7010 0843 | E [email protected]
or
Hollie Rendall | T 020 7010 0829 | E [email protected]
---
About BAFTA
The British Academy of Film and Television Arts is an independent charity that supports, develops and promotes the art forms of the moving image by identifying and rewarding excellence, inspiring practitioners and benefiting the public. In addition to its Awards ceremonies, BAFTA has a year-round Learning & Events programme that offers unique access to some of the world's most inspiring talent through workshops, masterclasses, lectures, scholarships and mentoring schemes, connecting with audiences of all ages and backgrounds across the UK, Los Angeles and New York. BAFTA relies on income from membership subscriptions, individual donations, trusts, foundations and corporate partnerships to support its ongoing outreach work. For further information, visit www.bafta.org and www.bafta.org/guru.
---
About ICO
The ICO is the national organisation for the development and support of independent film exhibition in the UK. It was established in 2003 and exists to bring a wider range of films to a wider range of audiences.
The ICO's primary aims include promoting diversity in exhibition content, audience and location. This is achieved through providing programming advice, film distribution, best practice exhibitor and distribution training, project consultancies and implementing audience development strategies both nationally and internationally.
The ICO works with a broad range of exhibitors including cinemas, arts venues, community venues, pop-ups and festivals. Key to its operation is the development of partnerships with a wide variety of organisations including BFI, Creative Skillset, FDA, Europa Cinemas, MEDIA, Arts Council England, Frieze, Tate, The Guardian Culture Network, Cineworld and of course BAFTA. The ICO's internationally recognised training programmes include speakers from organisations as diverse as the Royal Opera House, Radio 4's Front Row, the Berlinale and Warner Brothers among many others and have been delivered in a range of countries including the UK, Columbia, Croatia and Italy.
For more information and for details on BAFTA Shorts 2014 bookings, please visit http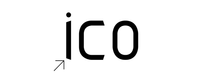 ---
About British Council
The British Council creates international opportunities for the people of the UK and other countries and builds trust between them worldwide. It is a Royal Charter charity, established as the UK's international organisation for educational opportunities and cultural relations.
7000 staff in over 100 countries work with thousands of professionals and policy makers and millions of young people every year through English, arts, education and society programmes.
British Council Film department links UK films and filmmakers to new international audiences, profiling the innovation, diversity and excellence of British films around the world and finding opportunities for creative exchange. As part of its programme it provides a preview service for selectors from the world's major film festivals/markets (including Toronto, Cannes, Berlin and Sundance).
For more information, please see www.britishcouncil.org/film