6 June 2013
Tickets now available for the one-day event of screenings, seminars and debates on Saturday 13 July
London, 6 June: The British Academy of Film and Television Arts (BAFTA) and Sargent-Disc have today announced a new partnership to deliver a career development initiative for new filmmakers. The Sargent-Disc BAFTA Filmmakers' Market will take place on Saturday 13 July at BAFTA's headquarters, 195 Piccadilly in London, and will feature a packed days of masterclasses, screenings and advice sessions to help filmmakers improve creative and business skills as they move towards making their first feature, and progress in the industry.
The Filmmakers' Market has been run by BAFTA for the last four years in partnership with Rushes Soho Shorts Festival. This year's Sargent-Disc BAFTA Filmmakers' Market is supported by 19 of the UK's major film organisations. Highlights of the day include: advice on budgeting from The Production Guild; a directing masterclass with Directors UK; a crowdfunding 'how to' with Shooting People; a seminar on film tax credit and EIS funding with Harbottle & Lewis; and a British Council-led session on navigating the international festival circuit.
The day will culminate in a 'New Talent Summit' where a panel of industry practitioners from Film4, National Film and Television School, Film London, Creative England and the BFI Film Fund will debate the current career development landscape for new filmmakers, and will examine where it is heading in the future.
Tricia Tuttle, Senior Manager, Film and Skills at BAFTA, said: "The Sargent-Disc BAFTA Filmmakers' Market is an opportunity for BAFTA to bring some of the UK's key film organisations together with newer filmmakers to share industry expertise and information. We think of it as a condensed festival industry programme which benefits from BAFTA's unparalleled access to speakers and partners. The event has grown significantly since its launch in 2009, and with more than 600 places booked last year, it's clearly hitting the right mark with that audience."
Dr. Laurence Sargent, Director at Sargent Disc, said: "We are delighted to continue our support for BAFTA through the Sargent-Disc BAFTA Filmmakers' Market. Sargent-Disc is dedicated to nurturing talent for the future of filmmaking through its Movie Magic Academic Partnership Programme, NFTS Production Management Scholarships, training and education. This event embodies those efforts and it is particularly pleasing to see so many of our industry partners involved in its development."
Other planned activity at the Sargent-Disc BAFTA Filmmakers' Market includes:
Screenings and Q&As from festivals and film schools such as Sheffield DocFest, UnderWire, London Short Film Festival, National Film and Television School, and London Film School as well as a showcase of Award winners from BAFTA in LA's Student Film Awards, open to Southern California film schools
Roundtable 'Meet a Pro' discussions with speakers from Film4, MEDIA Desk UK, and London Film Academy
Career surgeries, booked in advance, for one-to-one advice from an industry professional
A Vimeo-supported networking reception for all participants at the end of the day.
Tickets to the Sargent-Disc BAFTA Filmmakers' Market are available now
All main programme tickets are £6 each. Screenings, speed surgeries and the Vimeo Networking Drinks are free to anyone who books a ticket for a main programme event. Highlights from the day will be published on Twitter with the hashtag #filmmakersmarket.
---
Partners on the Sargent-Disc BAFTA Filmmakers' Market:
Advance Films
BAFTA in Los Angeles
British Council
British Film Institute
Creative England
Directors UK
Film 4
Film London
Harbottle & Lewis
Little White Lies
London Film Academy
London Film School
London Short Film Festival
MEDIA Desk UK
National Film and Television School
The Production Guild
Sara Putt
Sayles Screen
Shooting People
ThinkSync Music
Underwire Festival
Vimeo
!!Contact
For further information, please contact Kindred Agency:
Elizabeth Porter | Tel: 020 7010 0851 | Email: [email protected]
Hollie Rendall | Tel: 020 7010 0829 | Email: [email protected]
---
Notes to editors
Editors are requested to refer to the event by its official name: The Sargent-Disc BAFTA Filmmakers' Market.
Filmmakers' Market was developed in 2009 with Rushes Soho Shorts Festival alongside Festival Director Joe Bateman. The Market has been staged continuously since then. Rushes are no longer running the short film festival, but Filmmakers' Market remains a key part of BAFTA's offering to the emerging film community.
Partners on Filmmakers' Market work with BAFTA to develop and deliver the content for the sessions.
---
About BAFTA
The British Academy of Film and Television Arts is an independent charity that supports, develops and promotes the art forms of the moving image by identifying and rewarding excellence, inspiring practitioners and benefiting the public. In addition to its Awards ceremonies, BAFTA has a year-round Learning & Events programme that offers unique access to some of the world's most inspiring talent through workshops, masterclasses, lectures and mentoring schemes, connecting with audiences of all ages and backgrounds across the UK, Los Angeles and New York. BAFTA relies on income from membership subscriptions, individual donations, trusts, foundations and corporate partnerships to support its ongoing outreach work. For further information, visit www.bafta.org, and to access the best creative minds in film, TV and games production visit www.bafta.org/guru.
---
About Sargent-Disc
Founded in 1986, Sargent-Disc provides a full range of integrated payroll and residuals, accounting and software services for the entertainment industry. Sargent-Disc is the European distributor of international industry standard software – Movie Magic Budgeting, Movie Magic Scheduling and Vista Accounting. Credits include: Muhammad Ali's Greatest Fight, The Dark Knight Rises and Iron Man 3.
The company actively supports the development of young filmmakers through its Movie Magic Academic Partnerships, training and education, event sponsorships and, more recently, its scholarships for selected NFTS students.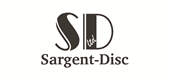 As the European affiliate of Entertainment Partners, Sargent-Disc offer a global network to help deliver national and international productions, cost effectively and efficiently. Clients include the major Hollywood studios, broadcasters, independent film and television producers in the UK and abroad.
Website: www.sargent-disc.com
---