8 October 2012

The British Academy of Film and Television Arts (BAFTA) has today announced the recipients of a new BAFTA Scholarship Programme, which will assist talented people in need of financial support to study a post-graduate course in film, television or games.

The six students hail from Nottinghamshire, West Midlands, London, Hampshire, Merseyside and South Wales. BAFTA in Los Angeles and in New York are also announcing scholarships

The six recipients were selected by a panel of BAFTA committee members following an open call to students accepted on eligible UK courses. Each will receive a scholarship to cover their course fees for a year, mentoring support from BAFTA members, and free access to BAFTA events around the UK. In return, the scholarship recipients will share their learning experiences on the BAFTA Guru website (www.bafta.org/guru) and participate in future BAFTA outreach to schools.
---
The Recipients: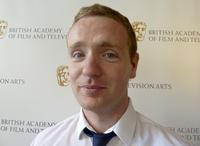 BAFTAMichael Concannon from Kirkby-in-Ashfield, Nottinghamshire, is awarded £9,800 towards the MA Producing and Directing Television Entertainment at the National Film and Television School (NFTS). Michael holds a degree in English Literature with Creative Writing from the University of Hull.
---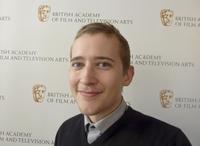 BAFTACraig Devine from Walsall, West Midlands, is awarded £9,800 for the MA Cinematography at the NFTS. Craig previously gained a BA Film and Video from the International Film School Wales in Newport.
---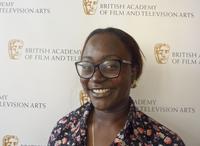 BAFTAOla Bisoye Dosunmu from Greenwich, London, is awarded £4,800 for the PgDip Broadcast Journalism at Birmingham City University. Ola has an LLB Law degree from the University of East London.
---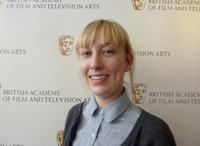 BAFTADaisy Jacobs from Gosport, Hampshire, is awarded £9,800 for the MA Directing Animation at the NFTS. Daisy completed her first degree at Central Saint Martins College of Art and Design.
---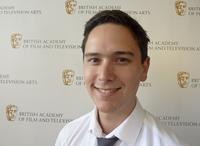 BAFTALuke Stapleton from Bebington, Wirral, Merseyside, is awarded £2,300 towards the MA Screenwriting at Liverpool John Moores University. Luke gained a degree in Film Studies and Creative Writing from the same institution.
---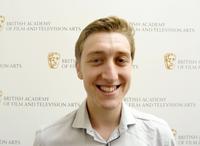 BAFTAJordan Tewkesbury from Trealaw, in Rhondda Cynon Taff, South Wales is awarded £6,000 for the Diploma in Sound Recording for Film and Television at the NFTS. Jordan previously gained a BA (Hons) Film and Video at the University of Wales, Newport.
---
John Willis, Chair of BAFTA, said: "I am delighted that BAFTA can provide such vital financial and cultural support for our first six talented but hard-pressed BAFTA scholars. This is a great example of the Academy fulfilling its charitable remit."
Anne Morrison, Chair of BAFTA's Learning and Events Committee, said: "The recipients of these scholarships are extremely talented, but without this help would have struggled to pursue their studies and enter the industry. I'm thrilled that BAFTA is playing its part in finding and developing fantastic new talent, and giving them the chance to shine."
This is the first year of the BAFTA Scholarship Programme in the UK. Announcements about BAFTA's scholarship activity in Los Angeles and New York will be made shortly. The applications process for the 2013 UK BAFTA Scholarships Programme will be announced in the New Year.
---
Quotes from scholarship recipients:
Michael Concannon said: "It feels a privilege to be offered the encouragement and support of BAFTA's scholarship programme, heartening and at the same time creatively exciting; a unique opportunity to learn of, and become better at, the things I love."
Craig Devine said: "I am incredibly happy to be receiving the BAFTA Scholarship. It ensures that I will be able to continue my studies in Cinematography at the NFTS. I am thrilled to be part of such a prestigious scheme."
Ola Bisoye Dosunmu said: "It's credible that despite all the cuts being made in every sector of the economy, BAFTA is investing in young creative talent. The BAFTA Scholarship not only pays my fees, it will give me access to the industry which is priceless and otherwise unobtainable. Thank you for helping me change my life."
Daisy Jacobs said: "This is a real boost! It's great the industry is encouraging new voices to be heard."
Luke Stapleton said: "To be accepted by an institution such as BAFTA is a true honour. The scholarship will provide me with invaluable support and is an incredible way to start my career in screenwriting."
Jordan Tewkesbury said: "This is a vastly appreciated privilege. It is one that has given me the opportunity to study at one of the most incredible schools in the country which, in itself is an unbelievable opportunity. Also, having access to BAFTA's events will allow me to meet people and experience things that I would otherwise be very unlikely to. Most importantly however, is the fact that I will have mentor support from BAFTA. This is the biggest privilege and it is hard to believe that the privilege is mine. Everything that BAFTA is doing for me is an aid to my career that I would never have thought possible. I am entirely grateful to have been awarded this fantastic scholarship."
---
Further Informataion:
For further information, please contact Kindred Agency
Elizabeth Porter | Tel: 020 7010 0851 | Email: [email protected]
Hollie Rendall | Tel: 020 7010 0829 | Email: [email protected]
---
About BAFTA:
The British Academy of Film and Television Arts is an independent charity that supports, develops and promotes the art forms of the moving image by identifying and rewarding excellence, inspiring practitioners and benefiting the public. In addition to its Awards ceremonies, BAFTA has a year-round Learning & Events programme that offers unique access to some of the world's most inspiring talent through workshops, masterclasses, lectures and mentoring schemes, connecting with audiences of all ages and backgrounds across the UK, Los Angeles and New York. BAFTA relies on income from membership subscriptions, individual donations, trusts, foundations and corporate partnerships to support its ongoing outreach work. For further information,visit www.bafta.org, and to access the best creative minds in film, TV and games production visit www.bafta.org/guru.
---