22 November 2013

We paid tribute to everyone's favourite time-travelling alien after half a century of extraordinary adventures.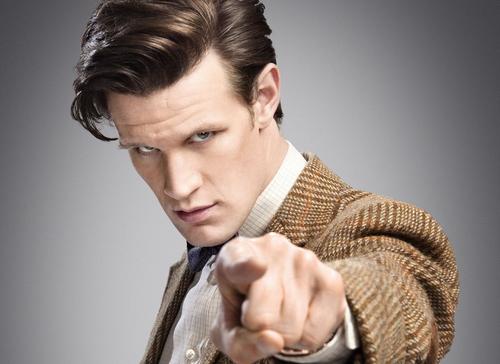 BBC Worldwide images
"Hello, I'm the Doctor..."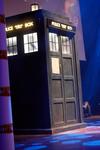 BAFTA / Marc HobermanFor fifty years, the two-hearted Time Lord has been battling Daleks, thwarting Cybermen and taking audiences on a multitude of adventures through time and space. Through the ingenious method of regeneration - when the Doctor becomes too old or wounded, he transforms into a new physical form – various actors have been able to play the same role, allowing the show to remain as consistently popular today as when it first began.
To mark a half century or Doctor who, we put together fifty facts about Doctor Who and BAFTA. So sit back, relax, and read more facts than you can shake a sonic screwdriver at…
---
1. William Hartnell was the first actor to play Doctor Who. Throughout his career Hartnell appeared in many successful British films, including a small but crucial role as a pub owner in Carol Reed's Odd Man Out (1947), which won the first ever BAFTA for British Film.
---
2. Canadian film and television producer Sydney Newman and is considered one of the key creators of Doctor Who. Newman was Head of Drama at the BBC between 1962-1967, when key dramas such as Cathy Come Home (1966), The Forsyte Saga (1967) - and of course, Doctor Who - were produced. In 1968 BAFTA awarded Newman the Desmond Davis Award for his contribution to British television.
---
3. Verity Lambert was the original producer of the series, and was responsible for introducing the first Dalek storyline The Dalek (1963-1964), written by Terry Nation. Lambert went on to produce shows such as Rumpole of the Bailey (1978-1992) and Jonathan Creek (1997- ). She was nominated for six BAFTAs, winning twice. The photo below shows Lambert in 1970 being presented with the Drama Series Award for W. Somerset Maugham (1969-1970) from Earl Mountbatten of Burma, no less!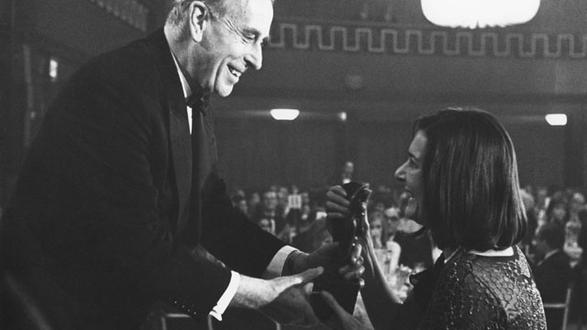 BAFTA
---
4. The first ever episode of Doctor Who, An Unearthly Child, was directed by Waris Hussein when he was just 24 years old. Hussein would work with producer Lambert again on W. Somerset Maugham and Edward & Mrs. Simpson (1978), the latter which he won a BAFTA for along with writer Andrew Brown in 1979. In 1994 he was BAFTA-nominated for an episode of Screen Two (1985-2002) called The Clothes in the Wardrobe.
---
5. The show's theme music was written by Australian composer Ron Grainer, and given its iconic electronic arrangement by Delia Derbyshire, who worked at the BBC's Radiophonic Workshop. Grainer would go on to be BAFTA-nominated in 1981 for his music on Flickers (1980), Shelley (1979-1983) and Tales of The Unexpected (1979-1988). Derbyshire's life was recently explored in Absolute Genius with Dick & Dom (2013), a series which has been nominated for a Children's BAFTA Award.
---
6. The iconic design of the Daleks was created by Raymond Cusick, who was a production designer on Doctor Who on over 40 episodes. He would go on to work on shows such as Z Cars (1962-1975) and The Duchess of Duke Street (1976-1977). In his career he was nominated for three BAFTAs for design.
---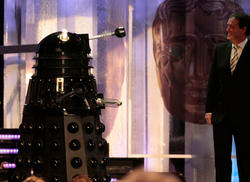 BAFTA7. The first people to ever voice the Daleks were Peter Hawkins and David Graham. Other notable Dalek-voice actors include Roy Skelton and, more recently, Nicholas Briggs. Hawkins and Skelton would both go on to voice the slightly less threatening Zippy from Rainbow (1972-1992), a show which won a BAFTA in 1975. Graham currently voices Grandpa Pig in Peppa Pig (2004 - ), a show which has won four BAFTAs.
Here is a Dalek patrolling the stage at the BAFTA Television Awards in 2006!
---
8. Louis Marks wrote Planet of the Giants (1964), the first storyline of the second series. Marks continued writing and producing television for over forty years, and was BAFTA-nominated three times in his career for Silas Marner (1985), Middlemarch (1994) and Screen Two (1985-2002).
---
9. Patrick Troughton was the second actor to play Doctor Who. In 2013, 9 lost episodes of Doctor Who - all with Troughton - were discovered in a TV station in Nigeria. Did you know that one of Troughton's first ever screen appearances was in Laurence Olivier's Hamlet (1948)? It was the second film to win the BAFTA for Best Film.
---
10. Jon Pertwee was the third actor to play the Doctor, making his debut in the first ever episode broadcast in colour, Spearhead from Space (1970). He played the Doctor during the tenth anniversary episode The Three Doctors (1973), which also starred Hartnell and Troughton. Later in his career, Pertwee famously played the titular character in Worzel Gummidge (1979-1981) which was nominated for seven BAFTAs.
---
11.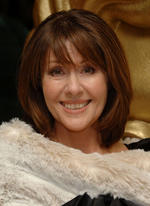 One of the Doctor's most famous companions is Sarah Jane Smith, who was played by Elisabeth Sladen and appeared for the first time alongside Pertwee in The Time Warrior (1973). She reprised her role in The Sarah Jane Adventures (2007-2011), which was nominated for 12 BAFTA Children's Awards.
This photo of Sladen was taken at the BAFTA Children's Awards in 2007.
---
12. The fourth Doctor was played by Tom Baker, who remains the longest running actor to play the part. He appeared in classic stories such as Genesis of the Daleks (1975) and the Douglas Adams-penned City of Death (1979). In recent years, his unmistakable voice was heard narrating Little Britain (2003-2006); the comedy series won 4 BAFTAs.
---
13. The series was BAFTA-nominated for the first time in 1977 while Tom Baker was the Doctor. Multi-Coloured Swap Shop (1976-1977) was announced as the Rediffusion Star Awards: Harlequin - Drama/Light winner. In 1978, it was nominated for a second time; this time All Star Record Breakers (1977) won the award.
---
14. Peter Davison played the fifth Doctor. One of his most famous episodes was the twentieth anniversary special The Five Doctors (1983), which saw Troughton and Pertwee return to the role. His early breakthrough as an actor came in the drama series Love for Lydia (1977), which was nominated for six BAFTAs. His daughter Georgia Moffett starred in The Doctor's Daughter (2008) opposite the tenth Doctor David Tennant (who she is now married to!).
---
15. The Daleks recently made BAFTA Social Media history, as our first ever Vine at the BAFTA Television Awards in 2013!
---
16. Colin Baker (no relation to Tom) was the sixth actor to play the Doctor. Prior to Doctor Who, Baker appeared in programmes such as The Brothers (1974-1976) and the BAFTA-winning The Citadel (1983). One of Baker's most famous stories was Revelation of the Daleks (1985). It was directed by Graeme Harper, who would return to direct more recent episodes of Doctor Who, and won a BAFTA Cymru award for the episode Doomsday (2006).
---
17.Sylvester McCoy replaced Colin Baker as the seventh Doctor, and was the last actor to play him in a full television series until Christopher Eccleston in 2005. Most recently, McCoy has been seen as Radagast in the BAFTA-nominated The Hobbit: An Unexpected Journey (2012).
---
18. Paul McGann played the Doctor in the 1996 television film Doctor Who. The actor first gained prominence playing Percy Toplis in The Monocled Mutineer (1986), a performance which saw him nominated for a BAFTA in 1987. He recently reprised his role as the Doctor in the mini-episode The Night of the Doctor (2013).
---
19. After 17 years off television screens - bar McGann's appearance – Doctor Who returned in 2005, with Christopher Eccleston becoming the ninth Doctor. Eccleston has had a long and successful stage and screen career, and has been nominated for two BAFTAs for his performances in Our Friends in the North (1996) The Second Coming (2003). More recently, he starred as John Lennon in Lennon Naked; listen to him discuss the role.
---
20. Russell T. Davies was the lead writer on Doctor Who from 2005-2009. Prior to this, he had worked on shows such as Children's Ward (1989-2000) and Queer as Folk (1999-2000). Davies also created the Doctor Who spin-off show Torchwood (2006- ). In his career he's been nominated for 11 BAFTAs, winning three times, including the Dennis Potter Award in 2006. Read our interview with Davies on BAFTA Guru and watch him answer our Big Questions below.
---
21. Phil Collinson and Julie Gardner were the producers for the series' return in 2005. Before working on Doctor Who, Gardner produced the BAFTA-nominated Othello (2001) and has recently worked on Da Vinci's Demons (2013). Collinson has gone onto produce Coronation Street (1960- ); watch him discuss the soap with BAFTA on its 50th anniversary.
---
22. Another crucial figure in Doctor Who's return was Jane Tranter, who was Controller of BBC Fiction when the series relaunched. She discussed her experience working on the show with BAFTA in 2008, which you can watch on BAFTA Guru. In 2009, Tranter was honoured with the Alan Clarke Award at the BAFTA Television Awards, which was presented to her by David Tennant. Speaking of which...
---
23. David Tennant was the tenth Doctor, and is the longest-running actor to play the part since the series' return in 2005. Having starred in the Davies-penned Casanova (2005), he was cast as the actor to succeed Eccleston. Tennant went on to play Hamlet and Richard II on stage, and recently starred in Broadchurch (2013 - ). Listen to him discuss his role as the DI Alec Hardy in our podcast.
---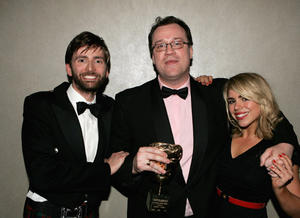 BAFTA / Chris Jackson24. Billie Piper starred as the Doctor's companion Rose opposite Eccleston and David Tennant. The role was her major breakthrough as an actress, and she has since gone on to star in Secret Diary of a Call Girl (2007-2011) and will soon be seen in Penny Dreadful. Here she is with Tennant and Davies at the BAFTA Television Awards in 2006.
---
25. Noel Clarke played Mickey Smith, Rose's unfortunate boyfriend that she leaves behind as she goes time-travelling with the Doctor. The writer, director and producer was voted the public's Rising Star at the BAFTA Film Awards in 2009. Read his advice for those starting out on BAFTA Guru.
---
26. 2006 was a big year for Doctor Who, as it won its first BAFTA! It was awarded the Drama Series Award, with Russell T. Davies, Julie Gardner and Phil Collinson collecting the award.
---
27. Not content with winning its first BAFTA in 2006, Doctor Who also took home the Audience Award ahead of programmes such as The X Factor and Strictly Come Dancing, cementing its return as one of the most popular programmes on British television.
---
28. Murray Gold has written the music for Doctor Who since 2005. An established composer who has been nominated for six BAFTAs, he gave a BAFTA masterclass on his musical work in 2012 - watch it below.
---
29. One of the key people responsible for the look of the new era of Doctor Who is Production Designer Michael Pickwoad. Pickwoad has a longstanding history with Doctor Who, as his father William Mervyn had a lead role in The War Machines (1966) starring alongside William Hartnell. Read more about Pickwoad's experience working on the series in our interview on BAFTA Guru.
---
30. Christmas wouldn't be Christmas without a Doctor Who special, which made an annual return to our screens in 2005. In the 2007 special The Voyage of the Damned, Russell Tovey starred as Midshipman Alonso Frame aboard the space cruiser Titanic. He returned to the role in The End of Time: Part Two (2010). Watch him offer advice for actors starting out in his Big Questions interview.
---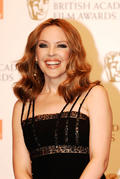 BAFTA / Richard Kendal31. Also appearing in The Voyage of the Damned was pop star Kylie Minogue, one of the shows more surprising guest stars (other notable examples include John Cleese, Honor Blackman and Ken Dodd!). Here's Kylie at the BAFTA Film Awards in 2009.
---
32. Another important Christmas guest star was Catherine Tate in the Runaway Bride in 2006. It introduced her character Donna Noble (who appeared briefly at the end of Doomsday). Tate would return to play the Doctor's companion after Martha (Freeman Agyeman). Tate has been BAFTA-nominated seven times in her career.
---
BAFTA / Philip Tull33. Donna's lovable grandfather Wilfred was played by Bernard Cribbins. Most recognised for his performance in The Railway Children (1970) - as well as narrating The Wombles (1973-1975) - Cribbins was honoured with the Special Award at the BAFTA Children's Awards in 2009.
---
34. One final Christmas episode-related Doctor Who fact! In the 2008 special The Next Doctor, David Morrissey played Jackson Lake, mistakenly believing that he is The Doctor. Morrissey has been nominated for two BAFTAs, and currently stars as The Governor in The Walking Dead. Find out how he started his acting career in our recent BAFTA Guru interview.
---
35. One of the Doctor's most notorious enemies is the renegade Time Lord The Master, who was first played by Roger Delgado in 1971 opposite Jon Pertwee. More recently, BAFTA-winning actors Derek Jacobi and John Simm have played the part. Listen to Simm discuss his recent work on The Village podcast on BAFTA Guru.
---
36. In 2009, BAFTA held Inside the World of Doctor Who, a special event in front of 2,000 Who fans exploring the secrets behind the series featuring Cybermen, Oods and more! View photos from the event.
---
37. A final shout-out to the Daleks - not content with becoming our first ever Vine, they also couldn't stop themselves from photobombing all over the BAFTA Television Awards red carpet in 2013! See all the despicable evidence on our Television Tumblr.
---
38. Towards the end of their time working on Doctor Who, BAFTA welcomed Russell T. Davies and Julie Gardner to talk about their experience working on the show together. Speaking to Caitlin Moran, they discussed their remarkable journey bringing the show to a new generation.
---
39. One of the most popular episodes in recent years was Blink (2007), featuring terrifying killer statues. It starred Carey Mulligan, who would go on to win a BAFTA in 2010 for her performance in An Education (2009). Steven Moffat was awarded a BAFTA for writing the episode. Speaking of Moffat...
---
40. Steven Moffat replaced Russell T. Davies as the series' lead writer in 2009, a role he continues to hold today. He won his first BAFTA in 1991 for Press Gang (1989-1993), and has since won four more. Read our interview with Moffat on BAFTA Guru, and watch his Big Questions with his wife and Sherlock producer Sue Vertue.
---
41. Matt Smith became the eleventh Doctor in 2010, and - at 28 years old - the youngest. He is the first actor to have been BAFTA-nominated for playing The Doctor. Often seen sporting a bow tie and the occasional fez, he will be vacating the TARDIS at the end of 2013.
---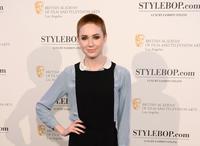 BAFTA/ Michael Kovak42. Amy Pond (Karen Gillan), was Matt Smith's first companion as the Doctor. She remained his biggest mystery to solve until her secrets were revealed in 2012 (no spoilers here!). Gillan recently attended BAFTA Los Angeles Britannia Awards, and will next be seen in Guardian of the Galaxy (2014).
---
43. Jenna Coleman is the Doctor's latest companion, starring as the enigmatic Clara. At the BAFTA Television Awards in 2013, she reassured the Doctor that a BAFTA mask won't steal your face!
---
44. A fan favourite in recent years has been the Doctor's wife River Song, played by Alex Kingston. Kingston was nominated for a BAFTA in 1997 for her performance as Moll Flanders in The Fortunes and Misfortunes of Moll Flanders (1996).
---
45. In 2010, the BBC released Doctor Who: The Adventure Games, a series of free downloadable computer games which were designed by Charles Cecil (who'd previously worked on Broken Sword). Listen to Cecil describe the experience of transforming Doctor Who into a game.
---
46. Doctor Who provides a great opportunity for young actors to make a name for themselves. in 2007, Gugu Mbatha-Raw played Tish Jones in four episodes. She has since gone to star in Larry Crowne (2011) and Touch (2012). Watch her answer her Big Questions on BAFTA Guru.
---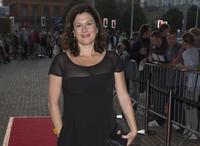 BAFTA Cymru/ Huw John47. At the BAFTA Cymru Awards in 2013, former Doctor Who producer Julie Gardner received the TLWS Siân Phillips Award for her outstanding contribution to television. Russell T. Davies was at hand to present her with the award.
---
48. John Hurt was dramatically introduced as The Doctor earlier this year in The Name of the Doctor, with his secrets set to be revealed in the fiftieth anniversary episode the Day of the Doctor. Hurt has been awarded four BAFTAs and nominated eight times. Watch him receive his Outstanding Contribution to Cinema Award in 2012.
---
49. The identity of the twelfth Doctor Peter Capaldi was revealed on the 4 August 2013 in a one-off BBC programme Doctor Who Live: The Next Doctor. Prior to this, Capaldi's most famous role was as Malcolm Tucker in The Thick of It (2005 - ), which he won his second BAFTA for in 2010. He was awarded his first BAFTA with Ruth Kenley-Letts in 1994 for their short film Franz Kafka's It's A Wonderful Life (1993). See all of Calpaldi's BAFTA wins and nominations.
---
50. And finally...Who can forget this magical moment at the BAFTA Television Awards in 2012 when the Doctor and Sherlock Holmes (Matt Smith and Benedict Cumberbatch) took to the stage to present Steven Moffat with his Special Award?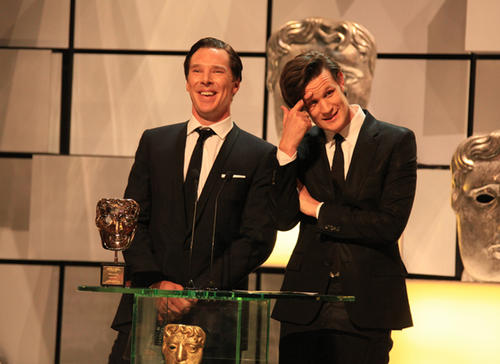 ---
Here's to the next 50 years of Doctor Who and BAFTA!