13 March 2015
BAFTA/Ricky Darko
Our annual celebration of the very best in the games business saw Destiny named Best Game and Monument Valley and The Last of Us: Left Behind win two awards each.
The winners of the British Academy Games Awards were announced at a glittering ceremony hosted by Rufus Hound at Tobacco Dock in London, on Thursday 12 March 2015. The big winner on the night was Destiny which was awarded the coveted prize for Best Game. Monument Valley and The Last of Us: Left Behind were also well recognised as each won two BAFTAs. Head over to the BAFTA Awards Database to see the full list of winners.
The ceremony got off to a powerful start with a performance from singer Riva Taylor who performed a song specially written for the occassion.  Award presenters included the likes of Rob Beckett, Alex Brooker, Linford Christie OBE, Dynamo, Ian Livingstone CBE, Tim Schafer and Chet Faliszek.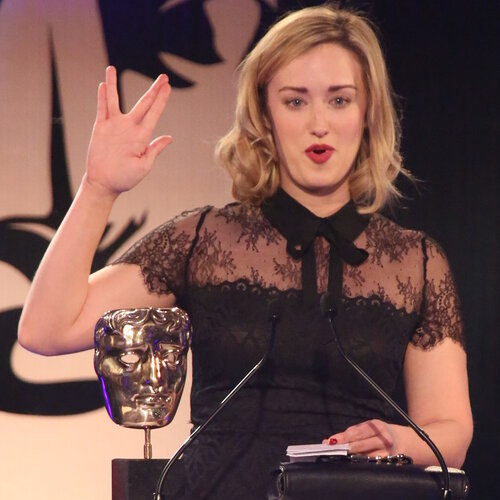 BAFTA/Stephen ButlerThe winner in the Performer category was Ashley Johnson, her second BAFTA win for reprising the role of Ellie in The Last of Us. Her acceptance speech on the evening was met with resounding applause as she extolled the virtues of Ellie's likeable and relatable character. "I'm so proud that I got to play a strong female character that isn't sexualised or a damsel in distress or even the opposite of that, Ellie is vulnerable and she's kind and she's loyal, and she's the girl that probably wouldn't have fit in in school, and at times, she was also allowed to be scared. This is for the Tom Boys, and the misfits and weirdos and the outcasts and the ones who didn't really fit in. You can sit at my table. Live long and prosperous."
Flying the flag for indie games development was skateboarding game OlliOlli which fought off strong competition to win the BAFTA for Sport. The apparantly simple two-dimensional game utilises a basic control scheme, requiring use of only the "X" button, shoulder buttons, and left analog stick (on a Playstation controller). The player combines tricks performed with attempting to land perfectly.
BAFTA/Stephen ButlerShowcasing the best in young games development and design talent were the nominees in the BAFTA Ones to Watch Award in association with Dare to be Digital category. The 2015 nominated games were selected from those showcased at Dare ProtoPlay in August 2014 for their display of innovation, creativity, market potential and use of technology.  The award was presented to team Overly Kinetic for their game Chambara, a beatifully designed game inspired by an episode of the animated show Samurai Jack (read our interview with the student developers to find out more).
The highest accolade of the evening, the BAFTA Fellowship, was presented to David Braben OBE for his outstanding and exceptional creative contribution to the games industry.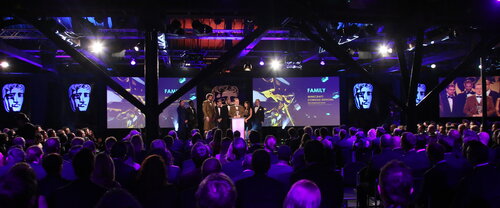 BAFTA/Stephen Butler