Tim Schafer received BAFTA's highest accolade: the Fellowship
---
The following is an extract from the official 2018 British Academy Games Awards brochure. Our press release announcing the honour can be found here.
It's not like just being awarded with something, more like being welcomed into something
As the figurehead behind Day Of The Devs, a celebratory, family-friendly festival of independent games, Tim Schafer knows something about being made to feel welcome. So, it's no surprise to hear that he appreciates the feeling of inclusivity that comes with being presented with the Fellowship.
"It's kind of bewildering," he says modestly, "because there's nothing quite like this in America. It's not like just being awarded with something, more like being welcomed into something. I enjoy that feeling."
As the founder of developer-come-publisher Double Fine Productions, Schafer is regularly keen to offer his expertise to those who need it most; his studio takes what he calls a light-touch, an "à la carte" approach to publishing. "You don't have to hand over your game to us. Just ask for whichever piece you need help with and we can get into a partnership."
Schafer's impressive back catalogue includes Broken Age, Brütal Legend, Day of the Tentacle, Full Throttle, Grim Fandango, Psychonauts, The Secret of Monkey Island and Stacking. "A lot of creative stuff comes from misunderstandings," he says. "You've just got to be ready to listen to them when they happen."
Read the full feature on p.32 of the brochure>
---
Words by Chris Schilling | Photo by Jamie Simonds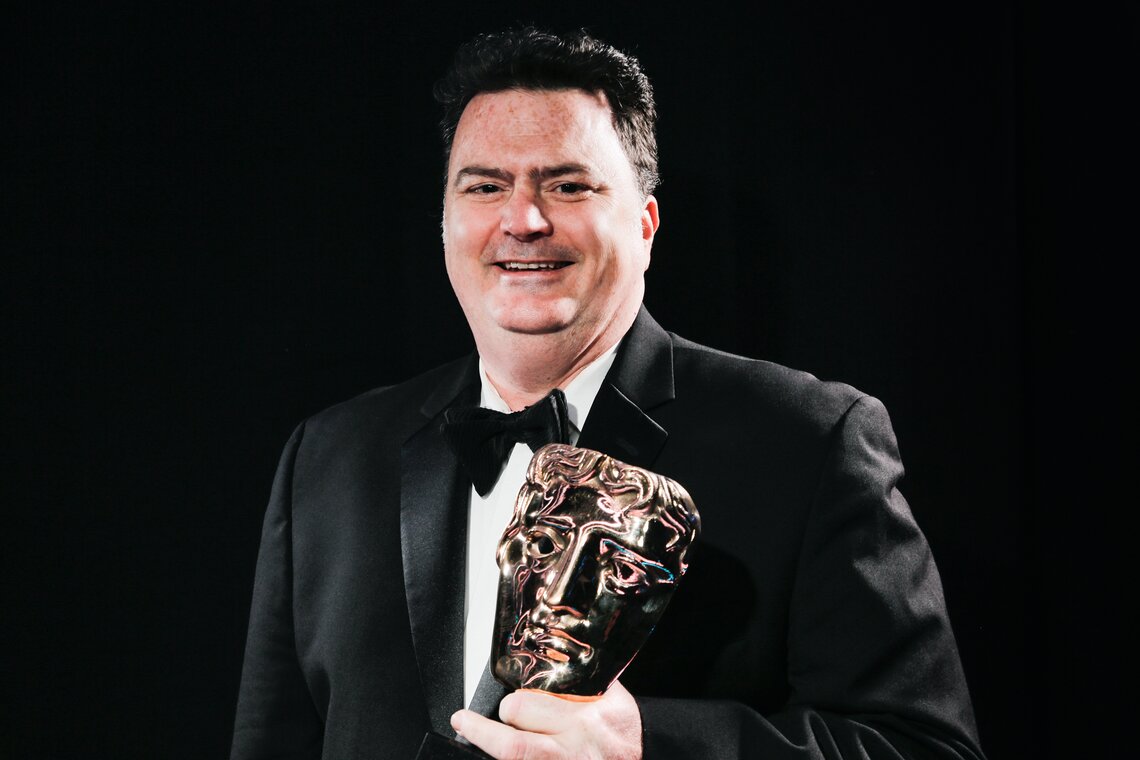 BAFTA/Jamie Simonds