19 October 2017
BAFTA/Laura Palmer
---
If we have learnt one thing in 2017 it is to expect the unexpected.
We are living in a time of unprecedented change, with our economic, political, environmental and technological landscapes in flux. As society seeks answers in the media they trust, never have the creative industries been needed more to create credible and authentic content, which can help audiences better understand and reflect on the world around them.
BAFTA has always championed the power of moving images to do this - from awarding news coverage from war zones, to celebrating documentaries that give a voice to lesser-known cultures and undiscovered worlds, to recognising educational children's content.
Film and television have long been seen as legitimate and powerful means to educate, inspire and empower wider society. But what about games? As our younger industry matures, what role should games play in reflecting and commenting on the world around us?
---
Pushing the boundaries of storytelling
With 32.4m game players in the UK alone (Ukie, 2017) game makers have the opportunity - and responsibility – to offer their players an appropriate and powerful means to get close to challenging issues or subject matter.
Storytelling in games allows us to shine a light on different cultures, subjects and people, and BAFTA-winning game Never Alone (Debut Game 2015) does just that. On the surface the game appears to be a simple - albeit very beautiful – platformer. But the game's subject matter is totally unique. Created in partnership with Alaska Native storytellers and elders, the game explores traditional lore of the Iñupiat people. The game is imbued with the richness of this Native American culture and is perhaps the first game to 'document' an ancient culture in such a way.  It is a lesson to game makers that inspiration for great stories is all around us.
Games are brilliant at engendering empathy by allowing you to experience the life of other people first hand. BAFTA-winning game Life is Strange (Story, 2016) casts the player as a teenage girl in what appears to be a very ordinary town. The episodic experience revolutionised story-based choice and consequence games, but what makes this game different is how it deftly tackles issues rarely touched on in 'traditional' games. Through its story and characters the game explores identity, bullying, suicide, teen pregnancy, love, friendship, and everyday dilemmas, which not only add authenticity and depth to the experience, but heighten the player's emotional resonance to this beautifully realised adventure.
---
Games have the capacity to create a personal experience and illicit a strong emotional response, which gives them such potential to affect real change
---
Lucas Pope's BAFTA-winning Papers, Please (Best Strategy and Simulation, 2014) is an example of empathy being used as a core mechanic in a game. Set on the border of a non-specific eastern bloc country, the player assumes the role of a border control guard with the power to grant access (or not) to a fictional communist state. The game puts emphasis on the responsibility of your decisions and the impact these have on others. The resulting game experience is fraught with moral and social dilemma and provides a strong social commentary on the mass-movement of people, which remains very relevant today.
As game makers and storytellers we have the ability to take our audiences to places they haven't been or to feel things they have yet to experience. Arguably, the immersive qualities of games - over traditional media - can provide the most powerful means to do this. BAFTA winner That Dragon, Cancer is a great example. That Dragon, Cancer (Innovation, 2017) is an autobiographical game about a family's struggle with cancer, telling the real story through the voices of those involved. Honest, heart-breaking and poetic, the game explores themes of faith, hope, and love. Perhaps one of the most important games of this century.
As a medium, games have the capacity to create a personal experience and illicit a strong emotional response, which gives them such potential to affect real change. BAFTA's 2017 Young Game Designer winner, Emily Mitchell, aged 18, created a game which does exactly that. Her immersive puzzle game, Fractured Minds, confronts head-on the daily struggles of people living with anxiety and other mental health issues.
---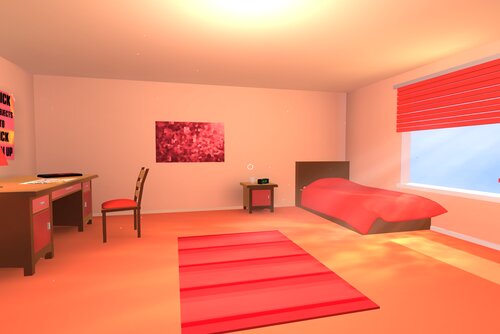 ---
Rewarding work with social purpose 
BAFTA reviews its Awards each year, to make sure that they remain relevant and reflect the ever-evolving landscape of the industry as a whole.
In light of this, the British Academy Games Awards in 2018 will feature a new Beyond Entertainment category, awarding the best game that capitalises on the unique and maturing medium of games to deliver a transformational experience beyond pure entertainment - whether that is to raise awareness through empathy and emotional impact, to engage with real world problems, or to make the world a better place. While BAFTA has long been rewarding these games for their creative excellence, entries in this new category will be judged solely on content: its emotional impact, thematic fit and innovative use of the medium to explore and deliver impactful messages.
In a year when the BAFTA Games Awards recognised Brenda Romero, one for the leading advocates of games beyond entertainment, with a Special Award, now is the perfect time to underline BAFTA's ambition and respect for games as complex and profound medium, and recognise those that are helping to redefine it.
By doing this - by championing the breadth of what games have to offer - we will broaden industry and external perceptions of what games are, and move towards the cultural cachet already widely enjoyed by TV and Film.
---
Words by Phil Stuart, BAFTA Games Committee member
---
The winner is... Hellblade: Senua's Sacrifice!