25 March 2023
Getty Images for BAFTA
Ahead to the BAFTA Games Awards ceremony, 195 Piccadilly opened its doors on the 25th of March to the public and the industry for a day full of events highlighting the incredible games and teams up for a BAFTA award.
Attendees were treated to a range of activities where they could learn more about the craft behind this year's nominated games, including:
Panel talks with the creatives behind nominated games:
Made in the UK: Hosted by Elle Osili-Wood and featuring Andrew Hall (principal writer, Total War: Warhammer III), Charu Desodt (studio director, INTERIOR/NIGHT) and Abbie Heppe (director of live service, Dreams).
The Art of Games: Hosted by Shay Thompson and featuring Hannah Kennedy (art director, Pentiment) and Caroline Marchal (CEO and creative director, INTERIOR/NIGHT).
Performance in Games supported by SIDE: Hosted by Steffan Powell and featuring Christopher Judge (Kratos, God of War Ragnarok) , Manon Gage (Marissa Marcel, Immortality) and Charlotte McBurney (Amicia, A Plague Tale Requiem).
A showcase expo area featuring As Dusk Falls, Gibbon: Beyond the Trees, We'll Always Have Paris, Lego Star Wars: The Skywalker Saga, Not for Broadcast, and the Quarry.
An audio-visual music exhibition of the Music nominated soundtracks and presented by Scala Radio's Luci Holland.
Panellists and attending talent were also invited to take part in portraiture sessions.
You can watch the BAFTA Games Sessions here.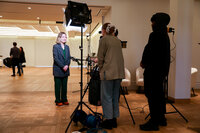 Getty Images for BAFTA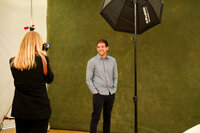 Getty Images for BAFTA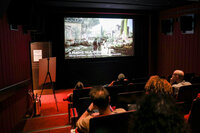 Getty Images for BAFTA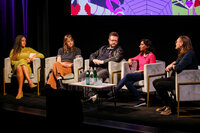 Getty Images for BAFTA