18 September 2017

Find out more about BAFTA Young Game Designer winner Emily Mitchell and the inspiration and creative challenges behind her winning game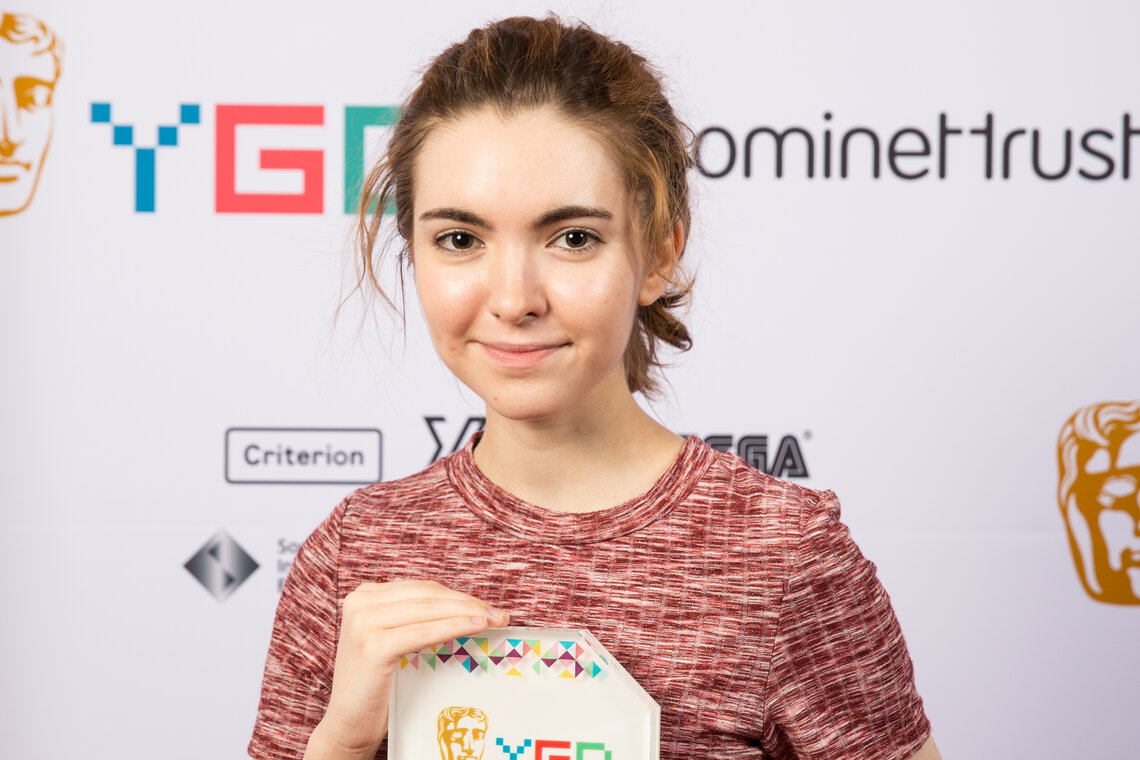 BAFTA/James Cannon
---
Fractured Minds is a brilliantly ambitious game. Did you have much experience in game creation before designing it?
I had designed and created a game for my AS Level IT class the year before. That was the first game I ever created. It was very different to Fractured Minds - you played as a toy trying to escape a bedroom! Fractured Minds was the first time I had ever created all of the 3D models, animations and textures myself though - it was a real learning process with a lot of looking up tutorials online (which are all extremely helpful - there is a tutorial for basically anything you want to know!)
How long have you been interested in game design and what made you enter the YGD competition?
I have always loved playing both console and PC games and became interested in game design a few years ago. I entered the YGD competition because I wanted a goal to work towards - I wanted to see what I could design and create if I really focused my efforts.
What is it about games and game creation that you find interesting? Is there anything that first sparked your interest?
The reason I love creating games is because the possibilities are endless. You can take people through a journey and affect what they see and feel. One of the first games that really made me look into games development was Limbo - I just found the dark atmosphere they created so affecting. From the outside it seems like a simple 2D puzzle game, but once you play it you realise how much depth it has. The way it was able to tell a story using solely visuals and no words really struck me as incredible, and I realised the potential games have to capture certain emotions and provide the player with a unique experience. 
---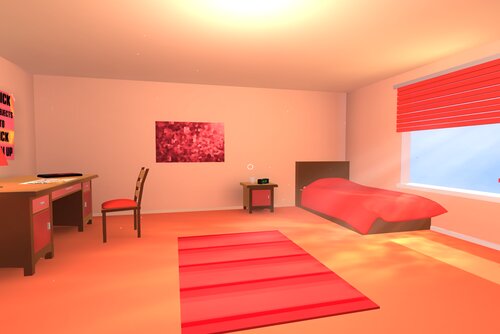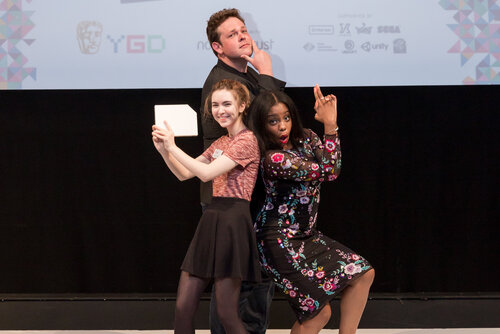 BAFTA/James Cannon
---
What first inspired you to create Fractured Minds?
I have suffered with anxiety for quite some time, and sometimes it can be very debilitating to live with. I wanted to use my experience and make something positive out of it - a game that gives some insight into the daily lives of those suffering with mental health issues. It really allowed me to draw on my experiences and design each level to portray a different aspect of the issue.
Your game confronts these daily struggles head on. What, if any, were the main challenges in depicting such a sensitive topic?
It was difficult to portray in the right way. I didn't want to sugar-coat the issue but wanted it to be true to life, and at times that can be quite uncomfortable for the player. I'm happy with the way it came out though - I feel that it captures the mood and provides a really honest portrayal of mental illness - although I also realise that every single person's experience will be different. This is just my own perception.
It also took quite a lot of planning to make sure each level was conceptualised in the right way, and also being flexible to making changes if it didn't look or feel quite right once I finished it.
---
The reason I love creating games is because the possibilities are endless. You can take people through a journey and affect what they see and feel. 
---
Could you describe the creative process? How long did the whole game take to create? How did you manage to balance working on this alongside studying full time?
From start to finish it took about 10 months. I did it all in my bedroom after school whilst doing my A Levels. It took a lot of focus and determination to spend so much time on it. At times it was frustrating - particularly when I accidentally broke half of the game with no idea how or why it was happening (Luckily I managed to fix it!) But I really wanted to bring my idea to life and do it justice - I knew I had to spend a lot of time on it to make it into what I wanted it to be.
Three of the young winners of YGD this year were female, which is fantastic – especially considering how this far exceeds the proportion of women currently working in the games industry in the UK, which is 19% (Ukie, 2016). What advice would you give to young girls who might like the idea of game design, but think it might not be for them?
Game design allows you to be extremely creative, and at the same time allows you develop real technical skills. I would encourage any girl to explore this if they have an interest - I would absolutely love to see more girls in the gaming industry and hopefully that 19% will turn into a much higher number in the future!
What are you up to now and what are your plans for the future (further study, work etc.)?
I have just finished my A-levels and am currently exploring my options - winning the YGD has hugely increased my opportunities for breaking into the games industry.
---
The BAFTA Young Game Designers (YGD) competition is held in association with Nominet Trust. For more information, visit www.bafta.org/ygd