11 June 2018

Find out more about Special Award winner Nolan North
---
Nolan North, the BAFTA-winning voice actor and performer, was honoured with a BAFTA Special Award at an event at The London West Hollywood, Los Angeles, on Monday 11 June 2018.
The award was presented in recognition of his outstanding contribution to performance in games. North has created some of the most beloved characters in games, setting the standard as a pioneer of the range of exceptional performances in the medium.
---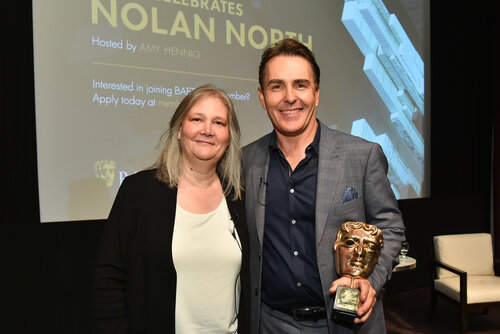 BAFTA Los Angeles/Vince Bucci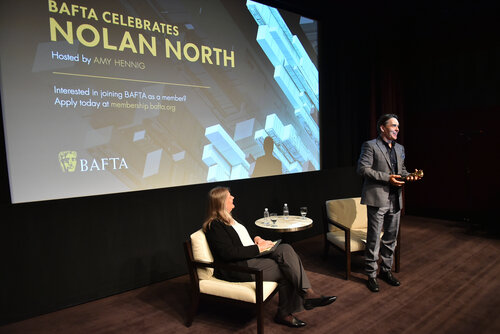 BAFTA Los Angeles/Vince Bucci
The BAFTA event, which was held on the eve of the E3 games conference, was hosted by Amy Hennig, the award-winning game director and previous recipient of a BAFTA Special Award in 2016. Introducing Nolan's on-stage interview with Hennig, Chair of BAFTA's Games Committee Nick Button-Brown said, "BAFTA has been celebrating games as an equal to film and television for nearly 20 years. Through our Games Awards and events like this, we aim to inspire, enable and celebrate games talent, including the future generations that will cement games' rightful place as an artform in mainstream culture."
Following the interview the Special Award was presented by Button-Brown. North said "I've never received anything like this. I'm actually speechless for once. This means a great deal to me. My dad raised me on BBC TV and all that kind of stuff and I know this will mean a lot to him, as well and that means something to me. Thank you to all of the amazing talents that are here and who couldn't make it that made this possible because it is a collaboration. I don't know why it's me, but I sincerely appreciate it. I just hope that we all get to continue working together. This is not the end! I've got miles to go before I sleep. I look forward to sitting out there and seeing some of my other friends receive such an honor. I can't tell you how much it means to me."
---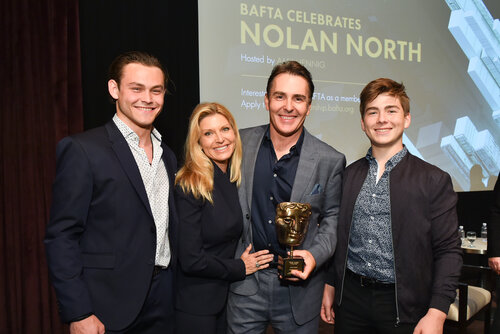 BAFTA Los Angeles/Vince Bucci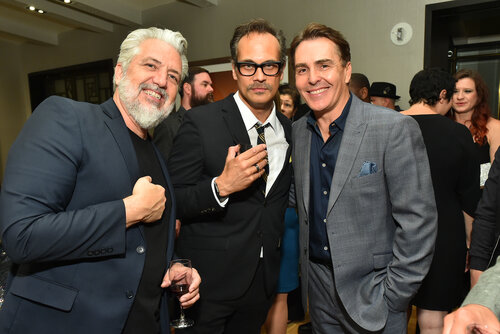 BAFTA Los Angeles/Vince Bucci
About Nolan North
North's games career as an actor began in 1999. In his 20 year career he has voiced characters on over 180 titles, in both lead and supporting roles. In 2007, with the phenomenal success of Uncharted: Drake's Fortune, North became a household name for his portrayal of lead character Nathan Drake, a characterisation that would ultimately span four games and 10 years. 
Other notable video performance work includes roles as Desmond Miles in the Assassin's Creed series, David in The Last of Us, Ghost in Destiny and Destiny 2, the Penguin in the Batman: Arkham series, Corrupted Cores in Portal 2, Vossler in Final Fantasy XII, Eradan in Lord of the Rings: War in the North, Doctor Edward Richtofen in the Call of Duty games, and multiple Dota 2 and Team Fortress 2 characters.
North has previously been BAFTA-nominated three times in the Performer category of the British Academy Games Awards, in 2012, 2013 and 2017.
---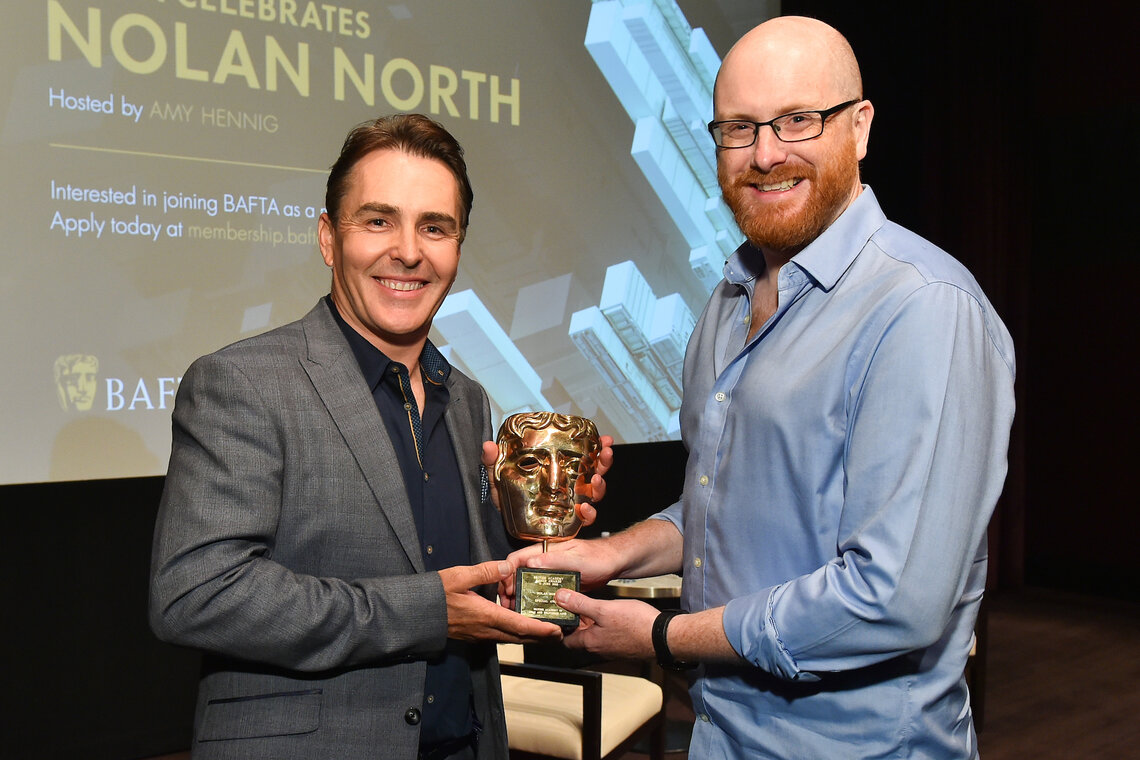 BAFTA Los Angeles/Vince Bucci