12 March 2015

David Braben, founder of Frontier Developments received the BAFTA Fellowship at the British Academy Games in 2015.

At the British Academy Games Awards on Thursday 12 March, David Braben OBE received the BAFTA Fellowship. Awarded annually, the Fellowship is the highest accolade bestowed by BAFTA upon an individual in recognition of an outstanding and exceptional contribution to film, television or games.

Fellowships previously bestowed for groundbreaking work in games include Gabe Newell, Nolan Bushnell Peter Molyneux, Shigeru Miyamoto and Will Wright. Rockstar Games received the Fellowship at last year's Games Awards. See the full list of previous recipients >

As founder of Frontier Developments, David Braben's work in games began in 1982 when he co-authored the seminal Elite and since rose to become one of the most prominent British programmers in the world, whose portfolio of titles includes games based on the Wallace & Gromit franchise, Thrillville and RollerCoaster Tycoon. 
I am absolutely delighted to be receiving a BAFTA Fellowship; it is an incredible honour. I have a truly great team behind me at Frontier, and without them I would not be receiving this, so the honour is effectively for all of us.
Discussing the Fellowship, Harvey Elliott, Chairman of BAFTA's Games Committee, said: "With Elite recently celebrating its 30th anniversary, David Braben's enthusiasm for the medium remains as undiminished today as it was back then. David is a genuine pioneer, not just in terms of game design or cultural significance but also in the field of computing, having championed the Raspberry Pi that recently became the most successful British computer of all time. The Academy Fellowship could not be more appropriate."
Braben received a standing ovation when he took to the stage to be presented the award by fellow games industry legend Ian Livingstone. In his acceptance speech he suggested that the games industry is on the "cusp of a golden age".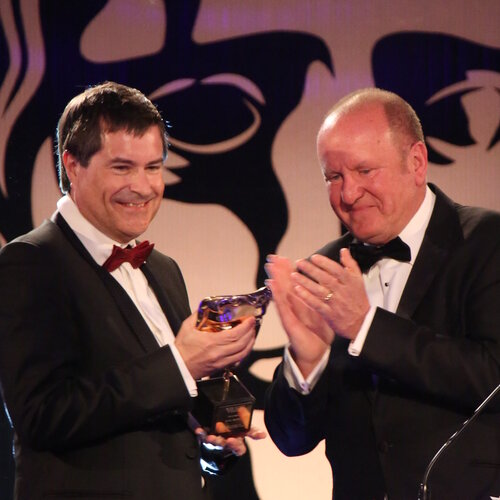 BAFTA/Stephen Butler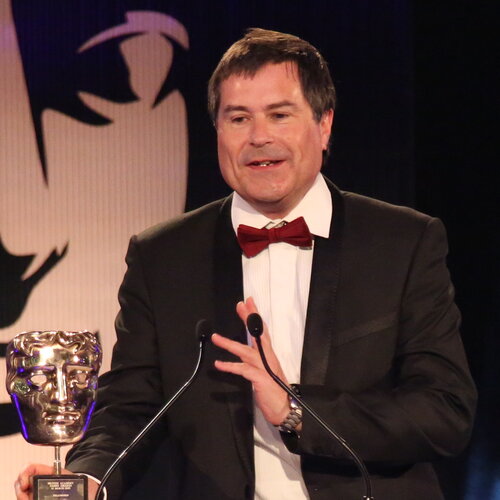 BAFTA/Stephen Butler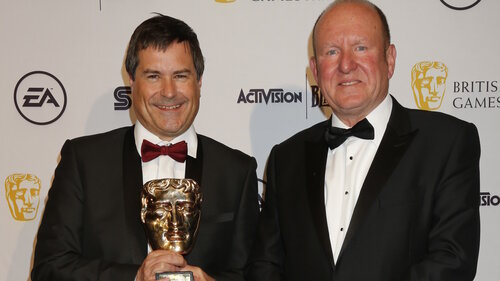 BAFTA/Jamie Simonds
---
David Braben Life in Pixels... 
In 2009, David Braben discussed his career in a Life in Pixels event, which you can watch on BAFTA Guru.