10 March 2015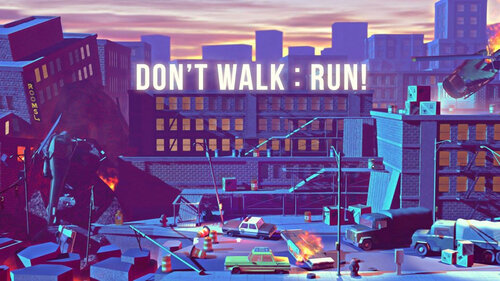 Why did you enter the Dare To Be Digital competition?
We'd been working together as a team making games for a while, but never had the opportunity to really dedicate ourselves, full time, to any project before. Dare gave us that opportunity.
How did you come up with the idea for your game?
We've always been fans of local co-op games, but wanted to do something exciting with technology. We loved the idea of second screen games, but found they tended towards being companion apps or similar. We wanted to design a game from the ground up with a second screen experience as a core feature of the game, and really do something a bit different.
What was the hardest thing about the competition?
By far the hardest part was developing and designing the technology side of things at the same time as trying to design the game. Gameplay design often needed to change dramatically overnight as we created and improved the tech. Keeping up with that, considering the already short timeframe of Dare, was exhausting.
What was it like having your game showcased at Dare ProtoPlay?
Incredible. ProtoPlay was when we knew we wanted to fund and make Don't Walk: RUN! as a full release following the competition. For us, showcasing a game at an event like that is the best part of working in the games industry – seeing and talking to people getting stuck in and enjoying our game is why we love what we do!
How did you feel when you were announced as a nominee for this year's BAFTA Ones To Watch Award?
Stunned! It was such an honour to be nominated considering the incredible quality of the games built for the competition that year, especially as we'd just won the Channel 4 award.
What's your advice to any teams thinking of entering Dare To Be Digital 2015?
Don't be afraid to take a few risks. Create something really exciting, new, or unusual - its called Dare for a reason. Its unlikely you'll get a chance to have pure creative freedom in a full time situation like that again, so don't waste it on something you aren't passionate about.
How would you feel if you won the BAFTA at next month's British Academy Games Awards?
We're humbled to have been nominated, so winning would be a dream come true and an incredible privilege. Practically, it would really help boost our profile as an independent development studio as well.
Follow Torque Studios on Facebook.
---
Watch the British Academy Games Awards LIVE from 17:45 on 12 March: www.twitch.tv/bafta
---