10 March 2015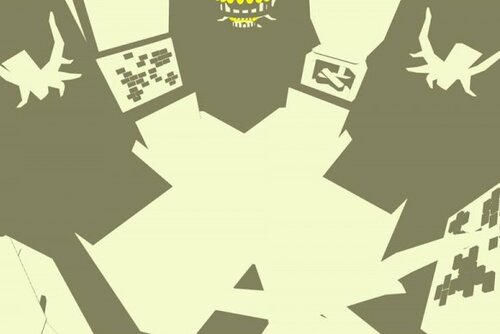 Why did you enter the Dare To Be Digital competition?                        
Our game studies professor at USC, William Huber, was moving to Scotland to teach at Abertay University when he brought the Dare to be Digital competition to our attention in the Fall of 2013. We were excited by the idea of going abroad to compete internationally, so we formed our team, came up with our game idea, and pitched our game to Dare to be Digital. We never could have foreseen how crazy it was going to be, though!
How did you come up with the idea for your game?
The core idea for Chambara was inspired by an episode of the animated show Samurai Jack, which featured a sequence where Jack and a ninja duel in a binary arena of light and shadow.  While brainstorming ideas for the game, a stealth game based off that mechanic was proposed, and that ended up being the game that we all wanted to make.
What was the hardest thing about the competition?
Most of us had never lived overseas before, but that ended up being less difficult than polishing the game to be a releasable product! We had lots of experience making prototypes, but figuring out how to push the game to the next level of professionalism ended up being the biggest lesson we took out of the competition.
What was it like having your game showcased at Dare ProtoPlay?
Showing the game was a complete delight. We've been to indie games festivals and showcases before, but this was the first time we ever showcased our own game to such a large audience of families. ProtoPlay is well attended by children, and it was an absolute joy to see them play the game and laugh, shout, and connect because of it. Kids are amazing, and it is so much fun to make games for them and see them have a good time because of it.
How did you feel when you were announced as a nominee for this year's BAFTA Ones To Watch Award?
 Baffled, excited, and pretty tired. We had been showcasing the game for roughly eight hours a day for the last three days when the Dare to be Digital winners were announced, and by the end of the festival we had run out of steam. When the nominees were announced, it seemed like a dream. We felt both incredibly honored to have been chosen as one of them, and incredibly grateful to all those people who helped make this happen.
What's your advice to any teams thinking of entering Dare To Be Digital 2015?
Think simple, think small, prioritise well and design for exhibition. A well-scoped game achievable within the constraints of the competition will take you very far. Finish your core mechanics early, and leave plenty of time for polish. Accessible, multiplayer games exhibit very well in the party-like setting of the ProtoPlay Festival.
How would you feel if you won the BAFTA at the British Academy Games Awards?
We would be floored. All the other teams were so talented; we were intimidated just to be in their company. That the judges recognised us feels like an incredible gift, and we're humbled just to share the stage with the other nominees. We gave Chambara our all so we're happy that it has taken us so far, but every new twist comes as a surprise. We would also be incredibly grateful for the support and help of all the friends, family, and mentors that supported us, believed in us, and helped make this happen.
Follow Overly Kinetic on Twitter and Facebook.
---
Watch the British Academy Games Awards LIVE from 17:45 on 12 March: www.twitch.tv/bafta
---