10 February 2010
BAFTA/Steve Butler
Call of Duty: Modern Warfare 2 was voted the winner of the 2009 GAME Award by the public.
The public have voted Call of Duty: Modern Warfare 2 their favourite title of the last year in the Game Award 2009.
For the second year running, the Academy teamed up with GAME to offer the British Public the chance to vote for their favourite title of 2009 at www.baftagameaward.com.
All voters could enter a free draw to win a Sony Home Entertainment System, as well as download freebies from their favourite title.
The winning was announced at the Game British Academy Video Games Awards ceremony on Friday 19 March 2010 which honours the video games indutry's greatest achievements.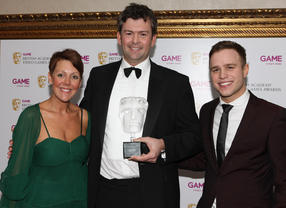 BAFTA/Steve Butler
WINNER: Call of Duty: Modern Warfare 2
Assassin's Creed II
Batman Arkham Asylum
The Beatles Rockband
FIFA 10
Grand Theft Auto: Chinatown Wars
The Legend of Zelda: Spirit Tracks
Street Fighter IV
Uncharted 2
Wii Sports Resort
Selecting the Shortlist

The ten shortlisted titles were chosen by a hand-picked expert panel of games journalists and passionate gamers. They began by looking at the top selling games of the year sold in GAME stores and arrived at the final shortlist through furious game-playing and fierce debate.