29 January 2015

One of the UK's biggest music acts will open the show

Kasabian, one of the UK's most successful and popular bands, will open the EE British Academy Film Awards on Sunday 8 February. The group, who headlined Glastonbury last year, follow in the footsteps of Paloma Faith in 2013 and Tinie Tempah in 2014.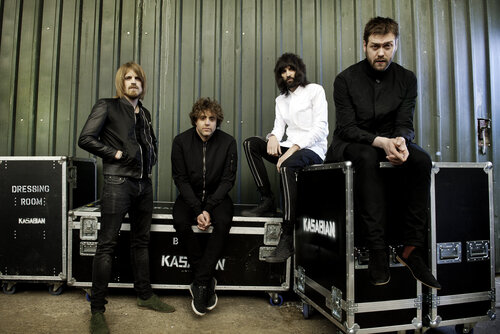 Linda Nylind
As massive fans of British cinema it is a great honour to open the BAFTAs and celebrate the achievements in film over the last 12 months.
So .... "@BAFTA: Thrilled to announce that @KasabianHQ will open the @EE British Academy Film Awards on 8 Feb"

— KasabianHQ (@KasabianHQ) January 29, 2015
Last year, Tinie Tempah famously high-fived BAFTA's President the Duke of Cambridge! We can't wait to see what Kasabian have in store. 
After the ceremony, Molotov Jukebox will entertain guests at the After Party at the prestigious Grosvenor House Hotel. 
Keep up with all of the latest BAFTA news by following #EEBAFTAs. You can also follow Kasabian on @KasabianHQ.