16 December 2019
BAFTA's For the Love of Film competition recognises people across the country who go above and beyond to bring film to their communities. 
In November, we asked you to tell us about those people whose passion for film makes them legendary in your area. 
Out of hundreds of incredible and inspiring submissions, the following 10 entrants are in with a chance of winning the top prize: the star treatment at the 2020 EE British Academy Film Awards!
Meet the finalists: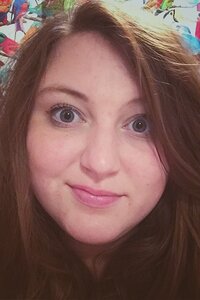 Lizzie Banks | Oska Bright Film Festival | Brighton
Lizzie Banks is the producer of Oska Bright Film Festival, the world's leading festival of short films made by or featuring people with learning disabilities, autism or additional needs.
For the past 9 years, Lizzie has overseen the development of the festival from a one-day event to an international four-day celebration of films showing a different outlook on life. The festival, which is planned, managed and delivered by a learning disabled team supported by Lizzie, continues to expand each year, showing 99 films from 17 countries at the 2019 festival in October.
---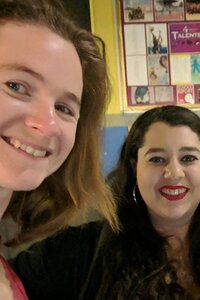 Katie Brandwood & Catriona Mahmoud | Screen25 | London
Katie and Catriona bring affordable film to South Norwood--an area of south London that has had no cinema for years--by taking over a school hall and opening a fully inclusive, volunteer-run community cinema club.
Screen25 is a twice-weekly community-led cinema showing the latest independent and mainstream films enhanced by Q+As and panel discussions. Founded in 2015 by Katie, Screen25 was originally a monthly film club that quickly grew into a weekly film club and was endorsed by the BFI and the Prince's Trust.
---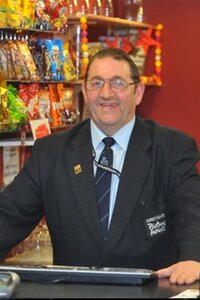 Pat Church | The Abbeygate Cinema | Bury St Edmunds
Pat Church has been at the heart of the Abbeygate Cinema for over 50 years. Joining as a projectionist in the 1960s, when he was just 19, Pat has seen the cinema through 12 different owners and four near-closures, weathering it all and pushing his beloved cinema to new heights with seemingly boundless enthusiasm. His personal, caring and individual service has led to committed staff and a staunchly loyal customer and membership base measured in the thousands. Pat continues to make film accessible at the Abbeygate through screenings for families, adults with dementia, and young people of Bury St Edmunds.
---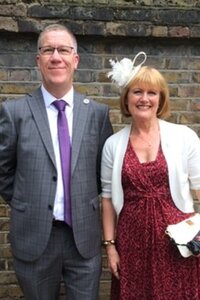 Martin Fol & Janet Dunn | The Plaza Cinema | Liverpool
Janet and Martin fund and operate Liverpool's Plaza Cinema, a volunteer-run community cinema that also offers dynamic, film-based education programmes to schools, the volunteer sector and the general public. 
The Plaza Cinema maintains affordable ticket prices, prioritising accessibility and community engagement. Additionally, the Plaza facilitates courses training young people in film production and also offers dementia-friendly screenings with lights left on low, easy wheelchair access and programming designed to trigger memories.
---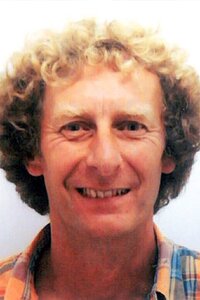 David Gillam | Wales One World Film Festival | Wales
David works to provide his community with a more diverse range of films with screenings and festivals designed to bring world cinema to the people in Wales, screenig films from all corners of the globe in every venue he can secure, from cities to the heart of rural farming communities.
David founded the Wales One World film festival in 2001, which he directs and programmes himself. WOW, the longest running film festival in Wales, celebrates the riches of world cinema, bringing an eclectic, intriguing, and moving selection of films from around the globe to cinemas across Wales, including Aberystwyth, Mold, Swansea and more. 
---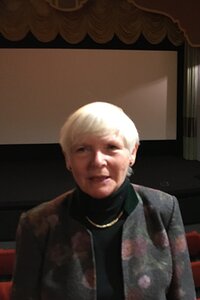 Jane Mayo | Campbeltown Picture House | Argyll
As chair of the Community Trust operating Campbeltown Picture House, the UK's oldest continually opened cinema, Jane has not only led the local community to raise over £6m to save this local gem but also generated a sustainable programme of self-funding activity to ensure this unique cinematic treasure will endure, serving the community as well as attracting visitors from all over the globe.
Jane achieved this feat in a remote corner of the UK (with a population of only 6000), inspired by the power film has to motivate, educate, inspire and entertain an entire community.
---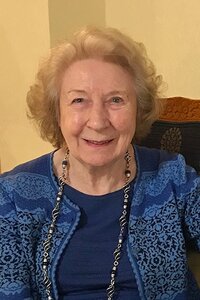 Lorraine Lake Nepstad | Retirement home cine-club | Chiswick
At 87 years old, Lorraine is bringing her lifelong passion for film to her peers by organising a monthly film club for the inhabitants of her residential independent living retirement home in Chiswick.
For the past five years, Lorraine has spearheaded this cine-club to the delight and the enrichment of her fellow retirement home residents and staff. Each screening she organises boasts 20+ attendees—all people for whom, due to their age and/or physical limitations, the pleasure of communal film screenings in a cinema setting is limited if not inaccessible entirely.
---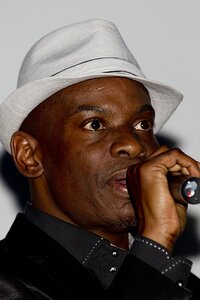 Marlon Palmer | Kush Films | London
Marlon has spent 21 years working to get BAME-made movies exhibited in the UK by self-funding screenings and cultivating black audiences. His work has included premieres for an impressive line-up of films including Belly, Bullet Boy, Coach Carter, Daughters of The Dust, Eve's Bayou, Four Brothers, and Ray.
Some of Marlon's most consistently impactful work is achieved through his film club, The Kush Film Boutique, which has screened black films on a consistent monthly basis since 2004, bringing BAME filmmakers, actors and members of the public together to foster an enthusiastic community of fellow film lovers with a space tailored specifically to them. 
---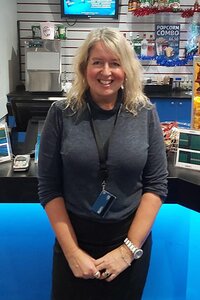 Angie Wordingham | Cromer Regal Movieplex | Cromer
Angie is the assistant manager at the Cromer Regal Movieplex. She first started working at the cinema at just 12 years of age, moving up into the role of usher at 14. Now, having worked there for 39 years and counting, Angie has dedicated her life to making the complete experience for all cinemagoers at the Cromer Regal Movieplex as welcoming, exciting and inclusive as possible.
Angie takes great care to get to know all of the regular customers, and she often knows them by name.She is especially notable for encouraging some of the elderly customers to keep coming and enriching their lives by experiencing new films, having a chat on the way in and getting out of the house. 
---
We are very excited to announce the For the Love of Film competition winners in January 2020. In the meantime, we'd like to offer our sincere gratitude to these admirable candidates, who have made such a huge impact on how people in their communities experience film.