2 July 2013

Ron Howard, acclaimed director behind Apollo 13 and A Beautiful Mind, shared memories of his almost 50 year career in film, starting out as a child actor in the 1950s.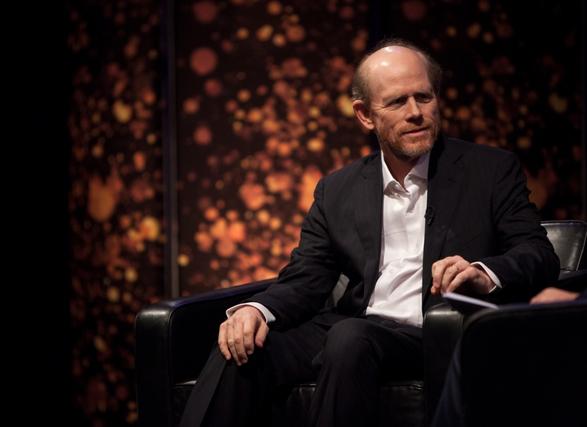 BAFTA/ Jamie Simonds
On 2 July 2013, American film director, producer and actor Ron Howard joined us at BAFTA for a fascinating discussion and romp through his burgeoning career in the film industry. The man behind such classic film hits as Apollo 13 (1995), A Beautiful Mind (2001) and The Da Vinci Code (2006) shared memories stretching as far back as his childhood acting experiences and his time performing in Happy Days in the 70s. Throughout the interview he stressed the importance of stretching himself and the importance of emotion in all of his films.
"It was important to me to stretch and prove I could be trusted with different genres"
Howard's enthusiasm, energy and love for his craft was conveyed throughout the interview. His life-long involvement with the industry proved itself as the conversation moved from early recollections of Happy Days, establishing himself as a director with Splash (1984) and Apollo 13 (1995) through to what he has learnt from his forthcoming feature Rush (2013).
The audience were captivated by the combination of witty tales of childhood acting and the fundamental lessons those early experiences taught him. As the conversation moved towards filmmaking, Howard emphasised that although he has explored and utilised many genres, he remains "rooted in what's going on emotionally and thematically".
It was clear how much he thrives on challenge. From convincing NASA he could shoot scenes in simulated zero gravity to interviewing leading mathematicians for A Beautiful Mind (2001), Howard, like many of his characters, has never shied away from pushing the boundaries.
| | |
| --- | --- |
| BAFTA/ Jamie Simonds | BAFTA/ Jamie Simonds |
Ron Howard's Career in Film
With a career in television and film that spans an impressive seven decades, Ron Howard's CV reflects some of the industry's most exciting, beloved and powerful work. A versatile filmmaker, Howard's skills as an actor, director and producer have established him as one of Hollywood's heavyweights, with his ability to work across genres as diverse as comedy, thriller, drama and fantasy earning him multiple accolades including four BAFTA nominations, two Oscars and two Emmys.
Born in Oklahoma in 1954 to filmmaker Rance and actress Jean, Howard secured his first acting credit at the tender age of four in romantic drama The Journey (1959), soon after his family relocated to Hollywood. His casting as Opie Taylor in The Andy Griffith Show in 1960 marked Howard's first long-term role in television. Having played the son of the title character for all eight seasons of the show, Howard maintained a close friendship with his on-screen father until Griffith's death in 2012.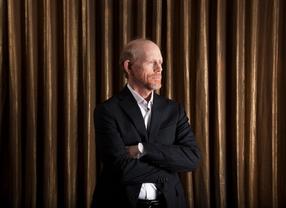 BAFTA/ Jamie SimondsIn 1974, Howard became an international name thanks to his pitch-perfect turn as wholesome teen Richie Cunningham in the hit sitcom Happy Days. The show's loveable characters and nostalgic recollection of 1950s America made it a worldwide hit for six years.
Whilst still in Happy Days, Howard stepped behind the camera at 23 for his directorial debut: the low-budget comedy/action feature Grand Theft Auto (1977). As a filmmaking career beckoned, Howard bid farewell to Fonzie and co. in 1980 to concentrate on directing, scoring a critically-acclaimed hit with his second feature comedy Night Shift (1982).
His early films such as Splash (1984), Cocoon (1985) and Willow (1988) brought a distinct warmth and humour to the sci-fi and fantasy genres, whilst comedy drama Parenthood (1989) and tense thriller Ransom (1996) put the spotlight on families in two very different but hugely effective, memorable ways. Bravery is a recurring theme in films that Howard is drawn to as a director, with dramas like Backdraft (1991), Apollo 13 (1995) and Cinderella Man (2005) all looking at characters that put their lives at risk for their profession.
Howard's success soared when A Beautiful Mind's (2001) sensitive exploration into the character of troubled genius John Nash earned him two BAFTA nominations and two Oscar wins for Best Director and Best Film among others.