25 September 2013

In the second of our series of 2013 screenwriter lectures, Hossein Amini, the writer behind Drive, Jude and Wings of a Dove, analysed his craft in a detailed on stage discussion.

This series of Screenwriting lectures is presented in association with JJ Charitable Trust, presented annually in partnership with BFI, now in its fourth year.
---
Listen to the Lecture:
---
Free BAFTA Podcasts on iTunes & SoundCloud
Subscribe to BAFTA on iTunes and BAFTA on SoundCloud to receive all the latest audio from BAFTA's year-round events programme.
Launch BAFTA on the iTunes Store (requires iTunes)
Go to BAFTA on SoundCloud
Screenwriters' Roundup Podcast
---
Read the Lecture:
Download the Hossein Amini Screenwriters' Lecture Transcript to read in full.
---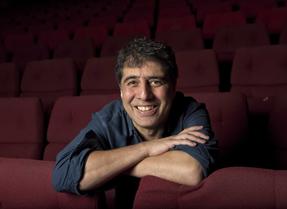 BAFTA/Stephen ButlerOn 25 September 2013, BAFTA-nominated screenwriter Hossein Amini delivered a screenwriters talk in conversation with film producer Tanya Seghatchian. The pair took a close look at a selection of lengthy film clips, with Amini providing a detailed craft analysis of his work. The lecture provided the opportunity to explore the secrets of Amini's craft, shedding light on his personal approach to screenwriting and masterful talent for adapting novels for the screen.
So much screenwriting is about the visual, rather than just dialogue
The discussion opened with a clip from the start of 2012 film Drive, a scene containing absolutely no dialogue yet through pure imagery and sound, one that manages to achieve an extraordinary level of dramatic intensity. Amini explained the deliberateness of his choosing the clip to demonstrate the power of visual writing; "so much screenwriting is about the visual, rather than just dialogue. We aren't often given credit for this - it's a whole other example of what we [screenwriters] do."
Despite admitting to failing his driving test seven times himself, Drive was in fact a perfect fit for Amini. Adapted from James Sallis' novel of the same name, the story has a relatively silent central character requiring a high level of written visualisation and cinematography, an artform at which Amini is adept. In preparation for the task he immersed himself in the story, exploring the streets of Los Angeles in order to visualise the scenes of the book and map the journey of his protagonist.
Spending time in the cutting room allows a writer to learn so much about the problems you have the potential to cause for a director
In his discussion of 1996 film Jude, Amini admitted that he often questions the commercial validity of the film and feels that the content may be too tragic for the entertainment seeking, cinema-going audience. He explained; "I've wrestled with the question as to whether Jude was right for cinema adaptation. People go to the cinema for escapism and for entertainment". In raising this debate, Amini revealed his acute awareness of film as an industry, one that must please audiences in order to make money.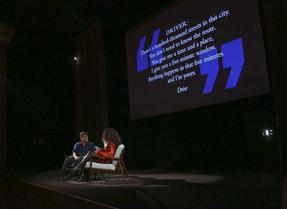 BAFTA/Stephen ButlerIn spite of the commercial necessity that underpins successful filmmaking, Amini ended his lecture with the positive message that screenwriters have, in his words; "a get out of jail free card". He explained, "it's not like being a director, where you have to rely on past success to get hired, writers can bounce back. Even if your last work was a flop, you can always pick up a pen and write again!"
Amini's Top Tips For Screenwriters:
Actors are the best collaborators for a screenwriter. The screenplay should shape the scene but be prepared to adapt the content based on feedback from actors. As they start to interpret the charactisation, new ideas are likely to emerge.
Any writer should spend time in a cutting room. Amini explained; "observing the editing process, allows a writer to learn so much about the problems you have the potential to cause for a director".
Don't underestimate the importance of momentum. You might be able to write a scene that doesn't bore you to read, but think about how that scene will translate to the audience in the cinema seat, it's often quite a leap away from the page.
Advice: learn as much as you can about the whole process of filmmaking, get into the cutting room, learn about sound mixing and work as closely as possible with actors. You can learn so much from other people in the industry and find experts who can teach you their craft and build your knowledge of the filmmaking process as a whole.
---
---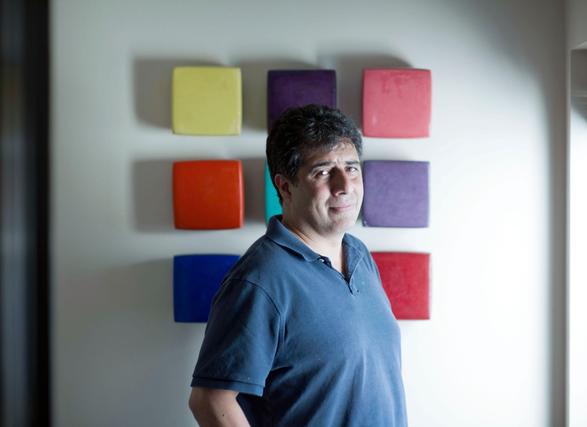 BAFTA/ Rich Hardcastle